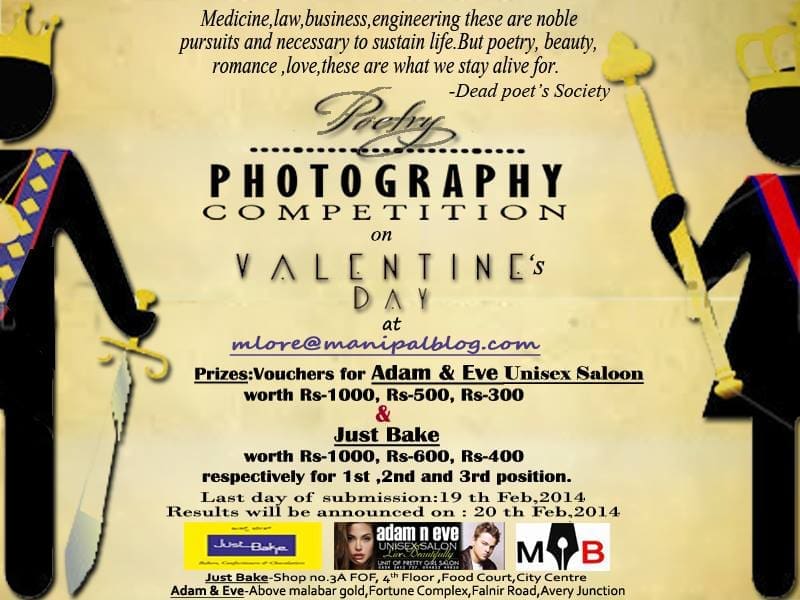 He came like the wind
carrying sparkles and magic,
unrefined and my answer defined.
My eyes had locked itself on his chocolate silhouette,
immobile, unwitting and mooning over
his hazelnut eyes and ebony hair.
A face like that is hard not to care.
Swooning over the black beauty,
we caught ourselves at an awkward stare.
I fled the place after my purchase
at unimaginable pace.
I walked and walked, saddened;
The fight with my impulse to not turn back had been lost.
I turned around and my sight lost,
the hazelnut eyes gleamed right back at me!
"Hello", said he. "oh", said me.
My heart fluttered and my body quivered!
I did enjoy Valentine's day!
About the Author: Ashitha Jayaprakash, a 2nd year student of DOC, Manipal University. This is a poetry submitted for the Valentine's Day Contest.