An Eco-Crisis is Happening
Awesome climate !! Nice Scenery !! (Expressions after seeing beautiful landscapes). Everyone wants to have a cup of coffee in the misty mornings. No one wants to wake up in between the hustle and bustle of the metro cities. Earth "was" one of the beautiful planets present in our solar system. It has provided mankind with plenty of resources.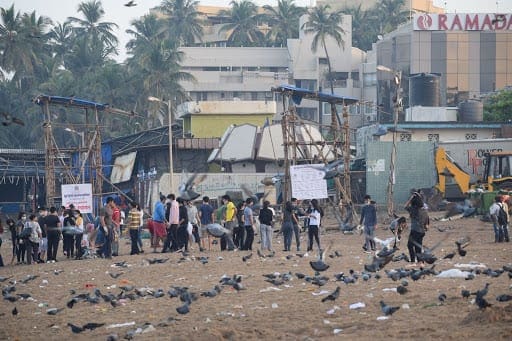 Are we utilizing those wisely? Is it fair enough to construct a concrete jungle and look for greenery? Are skyscrapers and industries a sign of development? The mental and physical abilities of humans are the prime reasons for the exploitation of natural resources. The increasing population requires food, electricity, water, and "more area on the earth". Where do we fit in the upcoming generation?
Ecological disasters in history
In the year 1958, the Niger Delta was polluted with around nine to thirteen million barrels of oil. Between 1964-1990, over a hundred million barrels of toxic oil were released into the Amazon rainforests in Ecuador. Indigenous populations of Peru have suffered from tumors, skin ailments when nine billion barrels of oil waste was expelled into the Amazon during 1971-1996.
The Dioxin Cloud disaster in Italy has affected more than two thousand people and involved the slaughtering of eighty thousand animals in the year 1976. The atomic bombing in Hiroshima and Nagasaki had killed almost 1,40,000 people. The effect was so high that even today's generations have health issues that are known to be a consequence of the bombing.
The Fukushima Daiichi Accident, which was a result of a tsunami, is one of the disastrous events in the history of mankind.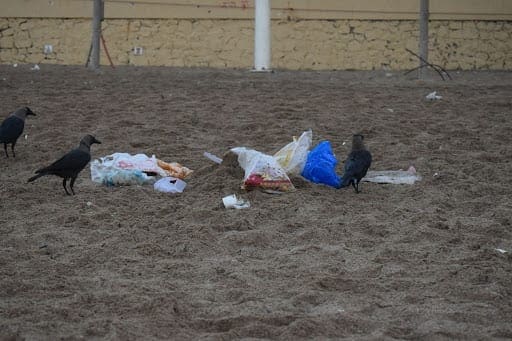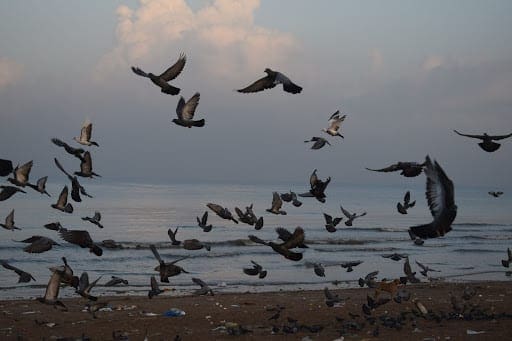 The Eco-Crisis in Indian Context
The Bhopal Gas tragedy killed four thousand people due to the leakage of methyl isocyanate gas from the chemical industry. The oil spill close to the Maguri-Motapung Beel wetlands has disrupted the entire ecosystem in Assam. "The Dibru river is full of dead fish. Two days ago, Gangetic river dolphins floated up. A thin film of oil has covered the river" said Nirantar Gohain, an environmentalist in the nearby area.
The effect of styrene gas leak was deadly which was accidentally released from a polymer factory in Visakhapatnam. The plants turned black within minutes of this disaster. "Depending on the intensity of inhaling the poisonous gas, a person could face complications in the lungs and inhaling oxygen. It could lead to fatality due to damage to the central nervous system," Dr. C.V. Rao, Director, GITAM Institute of Medical Sciences.
The national capital has seen the levels of PM2.5 at 91.2 µg /m3 in April 2021 which is one of the worst numbers Delhi has witnessed. COVID-19 has also disrupted the ecosystem on a large scale. Close to one hundred dead bodies were found floating on the Ganga river in Uttar Pradesh. This is due to the mass deaths as a result of the pandemic.
Facts and figures
Even the billionaire Elon Musk has tweeted that "Tesla has suspended vehicle purchase using Bitcoin. We are considering rapidly increasing use of fossil fuels for bitcoin mining and transactions, especially coal, which has the worst emissions of any fuel."
UN chief António Guterres during World Environment Day 2020 has said that  "nature is sending us a clear message. We are harming the natural world, to our detriment."
Dr. Alison Green and Molly Scott Cato MEP have commented that "We are in the midst of the sixth mass extinction, with about 200 species becoming extinct each day. Humans cannot continue to violate the fundamental laws of nature or science with impunity. If we continue on our current path, the future for our species is bleak."
Reports from the International Resource Panel have revealed that "Extraction of material resources – biomass, fossil fuels, and non-metallic minerals – from the Earth could reach 88.6 billion tonnes in 2017, or three times that used in 1970."
According to overshootday.org "Earth Overshoot Day marks the date when humanity's demand for ecological resources and services in a given year exceeds what Earth can regenerate in that year. In 2020, it fell on August 22."  
The International Resource Panel (IRP), which is a part of the UN Environment Programme, mentioned that "rising consumption driven by a growing middle class has seen resources extraction increase from 22 billion tons in 1970 to 70 billion tons in 2010."
The IRP's co-chair, Alicia Bárcena Ibarra has commented that " The alarming rate at which materials are now being extracted is already having a severe impact on human health and people's quality of life." The report also says that "Resource efficiency policies and initiatives can cut resource use 26 percent, and reduce greenhouse gas emissions by an additional 15-20 percent, by 2050."
Manipal Eco-Crisis Stories

Until the 1950s Manipal was a small town in the eastern ghats with sound wildlife. Seven decades back a dense forest and today it is a concrete jungle.  The sayings of the Udupi poet Gopalkrishna Adiga were at one instance very true – "There is the tree, there is gold."
In the period between 2010-2020, Udupi has lost around 315 hectares of natural forest accounting for 106kt of CO2 emissions.
Urja founder member Prof.Divya Hegde, a Manipal resident has said that "At a younger age, we used to enjoy the trip from Indrali to Manipal due to thick forest, the serenity of the area.  At the start of road widening work, there was no permission to cut the trees. But gradually trees started vanishing!"
"Due to this, there is a big impact on the environment thereby resulting in variation in rains. Earlier Swamiji's of the mutts never allowed cutting the woods of the forest from Kadiyali to Manipal except during Paryaya but now it is hardly possible to believe that they allowed uprooting the centuries-old temple forest. There were several Ayurveda herbs, plants in this forest with medicinal properties but now it has been destroyed for monetary gains.  If it is so, where has the money gone? Nobody knows!!'
Prof.Prabhakar Shastry, resident of Manipal has said that "We have started living here to enjoy the natural panoramic scene of the Kundel forest valley  but within a year of our occupation, the complete herd of different types of bird's family destroyed due to sudden excavation of the entire valley by uprooting very old trees and plants that scared the whole animal & bird kingdom of the area that becomes suddenly extinct."
In 2019, the well-known tiger circle of the Manipal hill town was demolished due to road development works. Tiger circle has brought its name as the Panthera tigris tigris used to roam in the Kandalkadu forest (Kundel forest valley). There were reports that Leopards roamed in and around Manipal. We need to provide alternatives for the wildlife for their survival.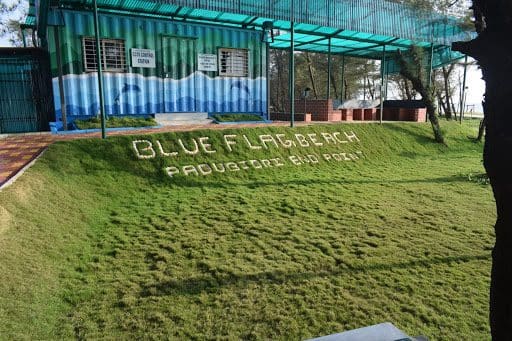 As a part of an eco-friendly initiative,  MAHE has launched the electric cars flagged off by Dr. Ranjan Pai, Chairman, Manipal Education, and Medical Group. "We are the first to start this eco-friendly initiative in this part of the country," said Pro-Chancellor, Dr. H S Ballal.
Derrick I Joshua, Assistant Director, Environment Sustainability, MAHE, said, "The initiative will help reduce about 50 metric tons of carbon dioxide emission yearly. This translates to roughly 5,000 additional trees which would otherwise be needed to absorb such emissions."
Management strategies to contain the Eco-crisis

We need to give back to mother earth whatever we have ruined.
Stringent rules should be executed to develop low carbon emissions societies.

Population control policies such as "one child per family" have to be brought in.

Every individual should take responsibility to protect their ecosystem.

Renewable and sustainable energy sources are to be widely used.

The industries moving towards an eco-friendly environment have to be given benefits.

Weddings are one of the events where lots of plastic waste will be generated. Eco-weddings are one of the best ideas to minimize non-biodegradable waste.

Every company should measure its greenhouse gas emissions. Any violations should be dealt on a serious note.

Governments should take stringent actions to prevent forest fires.

International laws should bring tough policies to prevent the international trade of animal skin, forest products, and others that destroy the ecosystem.

Plastic needs to be banned, as its degradation will take years.

The Pollution Control Board of India and the National Green Tribunal should amend the existing laws for controlling environmental pollution.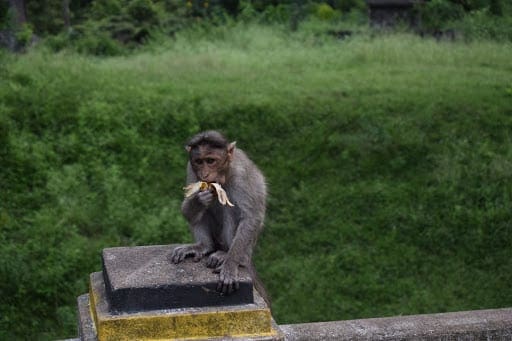 The existing population has utilized natural resources beyond necessity. We used the knowledge to exploit the resources. Today, we need to re-educate ourselves and come up with ideas to conserve the resources which have been wasted beyond necessity (What a pity !!).
We celebrate World Environment Day & Earth Day once a year to support the environment (Is it enough?). These events have turned photogenic rather than a responsibility. Development should reflect in infrastructure which protects mankind. But we evolved ourselves in all aspects by devastating all the rich niches of the earth. We have made a catastrophe where this blog could cover only 0.001 percent of total environmental damage.
There is a hyperlink when it comes to the eco-crisis. It affects the marine ecosystem, food supply chain, and thereby human health. This is one such hyperlink. This is the high time where we need to protect mother earth. As we are not the permanent residents of this location, we need to pass this wealthy asset to the next generations for their survival.
We need to protect the environment to enjoy the gifts of nature.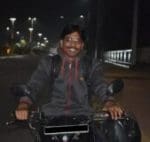 About the Author – Vasishta is an enthusiastic Life Science researcher with equal interest in exploring geographies. Blogging and photography are his all-time favorites.