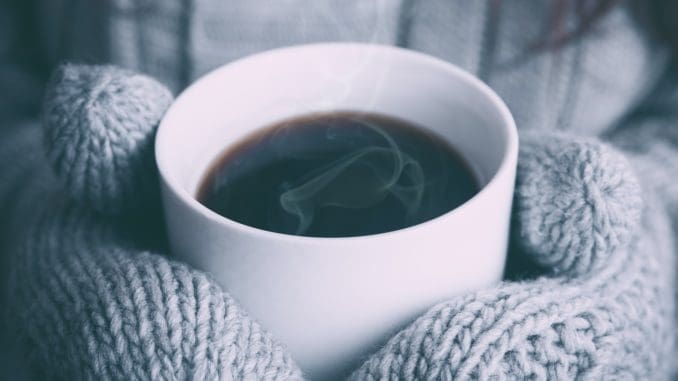 This winter, choose to be blessed with clear and radiant skin. Clear and radiant skin and looking beautiful are not just the result of a beauty regime you have followed regularly. Healthy skin and a healthy body can also be achieved when you have the proper diet incorporated into your lifestyle. Eat right, stay fit, and look beautiful. There are lots of food choices that you should include in your diet to lead a healthy life. Get ready to look beautiful with the proper diet in winter!
Wake up with a cup of hot tea.
It is a task to get out of the cozy comfort of the bed and the comforters on a winter morning. You need a cup of hot herbal tea that is good for you and your health. In fact, it is one of the perfect ways to kick-start your day. It keeps you refreshed and rejuvenated.
Break the fast – the healthy way.
Especially in the winter, you need to eat something hot to keep the body warm. Cereals with hot milk, a bowl of hot oats or porridge, steamed idlis, dhoklas, fresh cakes and buns, and poha are some of the healthy options that you can choose to eat for your breakfast. All these are not just filling but also nutritious and healthy for you. Eat a handful of dry fruit trail to give the required warmth to your body at regular intervals. Include flaxseeds in the diet because it is known to aid in digestion and is also rich in fiber.
Snack on healthy food
Yes, we know the plate of crispy pakodas and sweet ginger tea is refreshing for the soul, but it is not the right thing to eat for your health. Opt for a bowl of boiled veggies or a bowl of hot soup that is not just filling but also healthy. Eat at least one fruit daily to keep all the illnesses at bay. Oranges, one of the season's fruits, are rich in Vitamin C and keep the flu, cough, and cold at bay. These fruits also help you build immunity against viral infections.
Keep yourself hydrated

The winter season tends to make your skin dry and lose all moisture. This is one of the reasons why you have dry, itchy, and flaky skin and chapped lips. Consume at least 6 – 8 glasses of water to keep your body hydrated. Add variations to the water intake; a bowl of soup and a glass of fresh fruit juice are healthy and also contribute to the water intake to keep you hydrated.
Cooking food the right way
When you use warming spices in your food, it will help to keep your body warm and build up immunity levels. Spices like cinnamon, clove, ginger, and garlic are good to include in the diets in winter.
It is essential to eat the right food in the winter that helps you not just keep the body warm but also is a healthy option that keeps all illnesses at bay. Do you have a favorite winter food? Tell us what it is, and we'll share it on our social media.