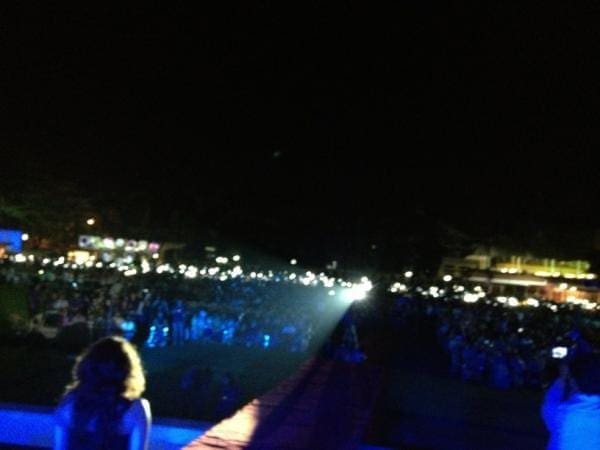 Here is what you missed!!  A fabulous night with all your favorite tracks.  A LIVE CONCERT BY SALIM, SULAIMAN, SHRADDHA AND SHADAB.
A perfect evening, singing at the loudest with your friends, getting squashed with dozens of people, kicking, pushing everyone just to see the superstars. How it all started…after a wait of 90 min. Finally they were there, invisible amongst the smoke.  But a heart pounding voice was enough for the "Manipalites" to yell with joy.  And as soon as everyone realized that the awaited ones were just 40 metres from them, the delight was unbelievable. You can hear every one to the tune and the moment everyone waved their cell phones in the air; the dim light of the phones added to the craze of the eve.
Inspite of being squished amongst so many people, all drenched in sweat, no space to wave but the night was so wonderful. And as the superstars left their platform to be a part of the amazing crowd, you can realize the surge of excitement in the air. The songs were worthy enough to add to the essence of an unforgettable night..