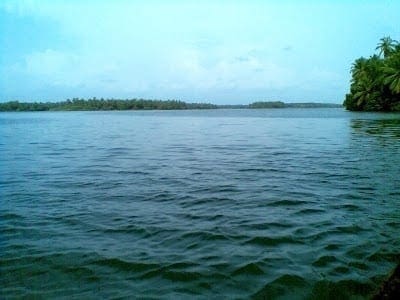 It was yesterday that an instantaneous plan was made by me and a friend to visit the Hanging Bridge at Kemannu. It was my first visit there so I was pretty excited and I must say that I was not disappointed! The journey was pretty boring but the fun starts when you reach Kemannu. We went on foot to the Hanging Bridge and witnessed beautiful views of ponds(with tadpoles and lotuses),backwaters,greenery and a small shop from which we bought some local eateries(they were pretty good!).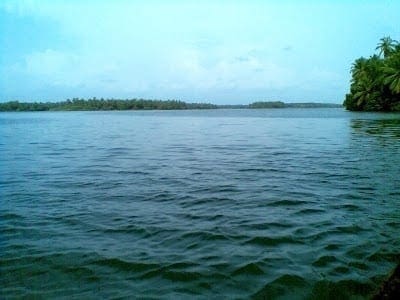 No, this is not a still from the movie Blue!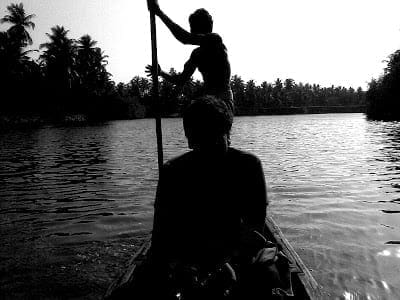 Row row Row the Boat….. The Boatman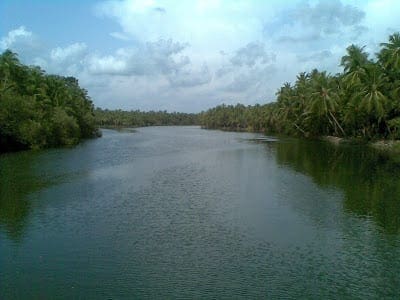 A soothing boat ride later…
Then we reached the bridge which had a Caution: More than eight persons are not allowed on the bridge. The rest of the story about the view and the boat ride cannot be put into words. So let some of the pictures do the job.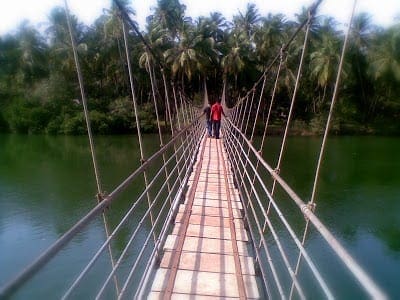 The Hanging Bridge … it teeters and wavers 🙂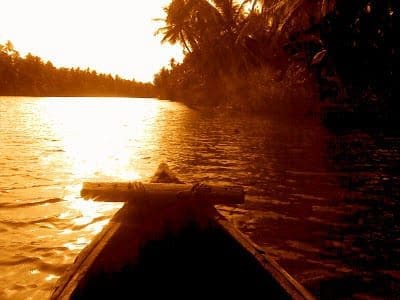 A Golden Sunset to round of a beautiful evening . . .