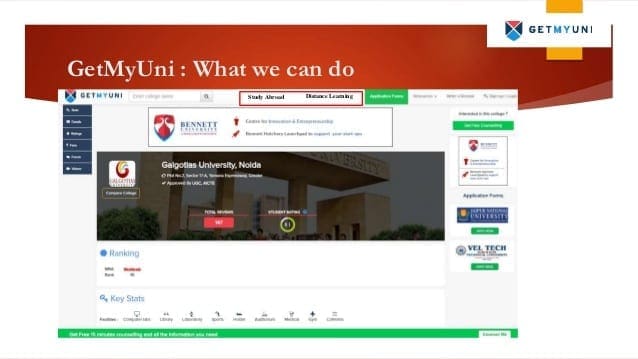 India, as we know, is a beautiful country with beautiful geographical locations, and some of the Universities like UPES Dehradun, IIM Kozhikode, NIT Hamirpur and Manipal University are in such campuses that they look pleasant and wonderful on the outskirts. Well, getting into these universities are not as easy like cracking UPES Dehradun, MU OET, CAT 2018, etc.
Some of the universities listed here are having amazingly diverse background people coming from all around the country. One such university is Manipal, located in the district of Udupi. Manipal has all the infrastructure required to be considered as one of the esteemed universities in India. With indoor stadiums to the cricket grounds, the facilities which are been provided by the university is immense for the students. Manipal University was first established by T.M.A Pai in 1956 and has grown immensely in Education sector with providing graduation education on Medical and Engineering and many other backgrounds. The coastal area of Karnataka has contributed a lot towards education and Manipal University has contributed immensely in this area.
The student life in Manipal University is one of a kind enjoying the coastal area with a number of beaches lying around the Universities and the Co-operative people living in and around the University. The curriculum which has been followed is very intense and the result has been observed where many of the alumni reaching a notable position in their respective organization. Some of the famous Alumni members of the Manipal University are Satya Nadella (Microsoft CEO), Rajeev Suri (NOKIA CEO). With such strong Alumni background Manipal has been able to deliver the country needs of quality education. Kasturba Medical College (KMC) is Crown jewel of Manipal University it is one among the top-ranked colleges in India in terms of medical and has been a delivery Quality medical facility for the people. With latest in technology, KMC has been considered as a reliable hospital. It also has universities in Dental science.
The University is composed of the following schools:
Kasturba Medical College, Manipal and Kasturba Medical College, Mangalore
Manipal Life Science Center, Manipal
Manipal College of Dental Sciences, Manipal and Manipal College of Dental Sciences, Mangalore
Manipal College of Nursing, Manipal, Mangalore and Bangalore
Faculty of Architecture, Planning and Design, Manipal
Manipal College of Allied Health Sciences, Manipal, Mangalore and Bangalore
Manipal College of Pharmaceutical Sciences, Manipal
Manipal Institute of Technology, Manipal
International Center for Applied Sciences, Manipal
Manipal University was ranked 701-750 in the QS World University Rankings of 2018. The same institute ranked it 200 in Asia [13] and 101-110 among BRICS nations in 2016. In India, the National Institutional Ranking Framework (NIRF) ranked Manipal University 30 overall and 18 among universities in 2017. It was ranked 2nd among top private universities in India by Careers360 in 2017. With its exponential growth over a period of Years Manipal university would be one among the Top Ten Universities of the world.