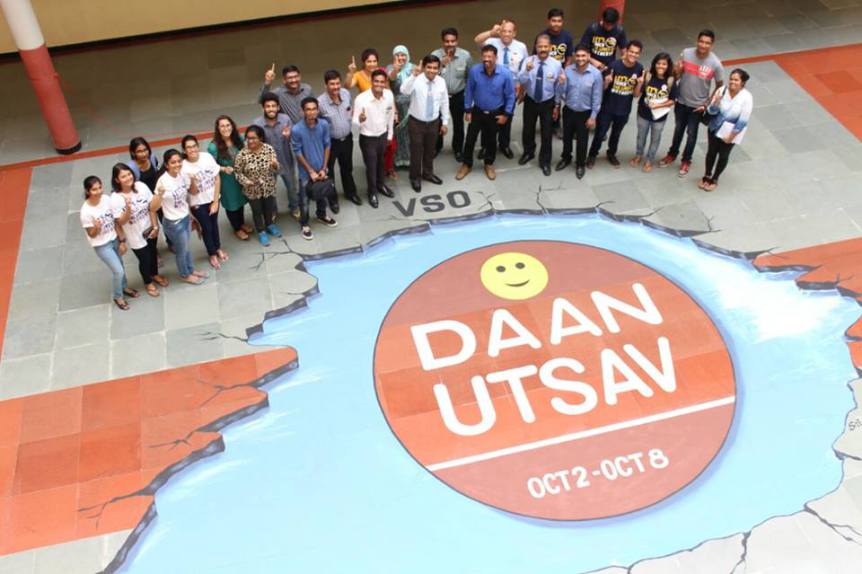 Shreyanshi Gupta | KMC Mangalore | Guest Blogger
Daan refers to the giving, sharing and in a way gaining happiness and joy. Do you remember the first time your parents fulfilled your wish for a toy car or a Barbie doll, your happiness would have known no boundaries. That feeling now remains nothing but a nostalgic memory which brings tears of happiness, remembering the golden time of childhood and the feeling of being pampered. Life was so easy when we always got what we wanted without blinking an eye. As we all grew, each step that we take makes us ponder on the actual value of those materialistic objects. Being grown up made me differentiate between my needs and wishes and that is when I had a huge realization, "My needs were never my wishes". In fact, it was as if I inherited the needs.
All of us take things for granted and often end neglecting the fact that there are people who just wish to write on a notebook, wear proper shoes, eat healthy food or maybe just wear new clothes. The wishes we hardly thought of because most of us just acquired it. Now when I think of think, my conscience drowns me in the pool of selfishness mixed with guilt.
DaanUtsav focuses on  small joys of life – the joy of sharing small things, providing the basic need and fulfilling the wishes of people all around . It's that festival which knows no limits of the benevolent deeds.It is celebrated by all people in their own way. The tiffin services people often distribute the lunch boxes to offices and schools free of cost just for that one smile on each face who had warm food after a hectic day. There is sharing of knowledge by teaching the basics of education to villagers. People fulfil the wishes of little kids or orphanage or the elderly at old age homes. The very meaning of daan lies in your though, it is what you make it.
So let's join hands and celebrate DaanUtsav this year in our own way.