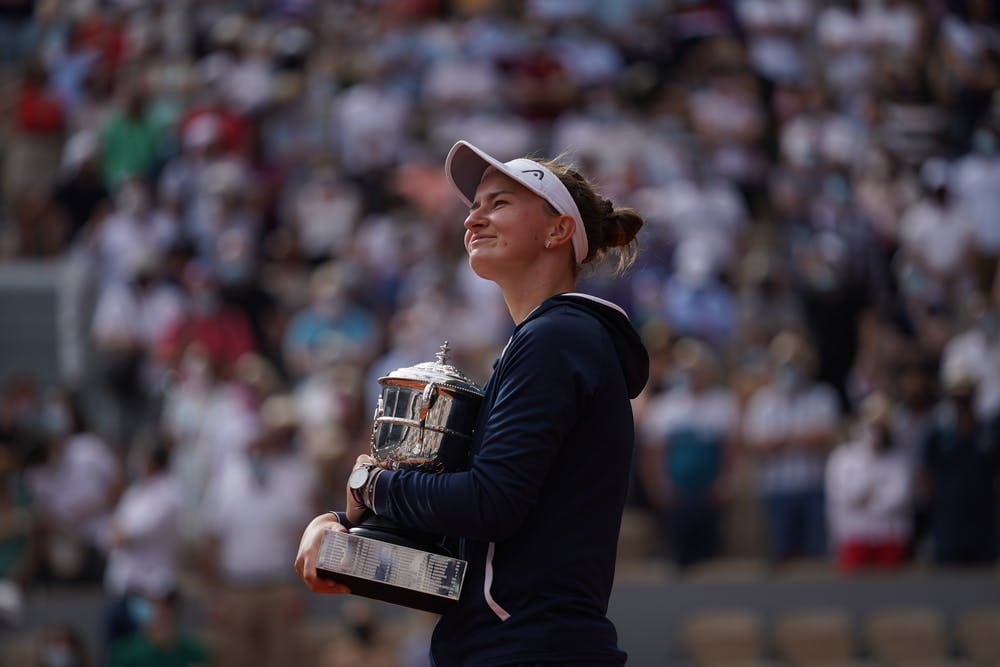 Barbora Krejčíková became the first woman since 2000 to complete a singles-doubles double sweep at the French Open 2021 in Roland Garros. Barbora Krejčíková is a determined professional tennis player from the Czech Republic. Since France's Mary Pierce won both the women's singles and doubles in 2000, Czech Republic's Krejcikova was the first-ever player to win both these titles.
She completed her double sweep at the French Open on Sunday when she lifted the women's doubles trophy with compatriot Katerina Siniakova, beating Iga Swiatek and Bethanie Mattek-Sands 6-4 6-2. The Czech pair who were second-seeded, courtesy of their 2018 Roland Garros, skillfully jumped to a 5-1 lead. However, Swiatek and Mattek-Sands fought back to 5-4, but their joy was short-lived as they could not stop Krejcikova from serving out for the set.
Swiatek, the 2020 singles champion, and Mattek-Sands played only their third tournament together. They found the going tough against Siniakova's graceful movement and skillful netplay and Krejcikova's strong performance from the baseline.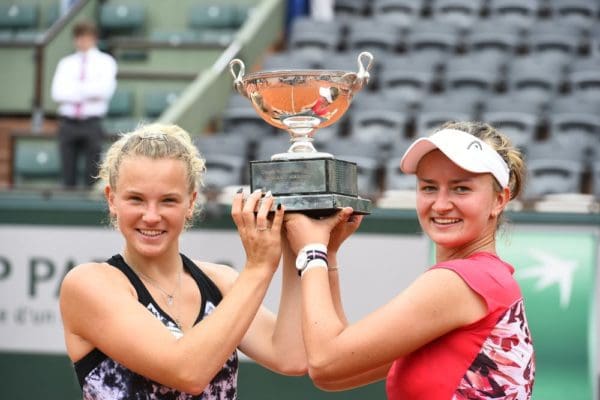 The Roland Garros 2021 women's final saw Barbora Krejcikova win over Anastasia Pavlyuchenkova in a three-set match. This earned Krejcikova her maiden and meaningful Grand Slam title. Barbora Krejcikova beat Anastasia Pavlyuchenkova 6-1, 2-6, 6-4 in the final. Krejcikova won six games to claim the opening set after she dropped her serve in the first set before Pavlyuchenkova took over the upper hand in the second set.
The Russian had her left thigh taped at 5-2 but served it out to equalize at one-set all. However, Krejcikova endured and broke decisively for 4-3 in the decider to expand her winning streak on clay to an astonishing 12 matches.
Krejcikova dedicated her first-ever Grand Slam Title to her late coach, the great Jana Novotna. The Czech celebrated whilst blowing kisses to the sky, her eyes squeezed shut, in a tribute to her former coach, Jana Novotna, the 1998 Wimbledon champion who died of cancer in 2017.
"Pretty much her last words were just enjoying and just try to win a Grand Slam. I know somewhere she's looking over me," Krejcikova told the crowd gathered to witness the finals at Court Philippe Chatrier, limited only to a modest of 5,000 people because of the coronavirus pandemic.
Since Hana Mandlíkova in 1981, Krejcikova is the 2nd Czech woman to win the Roland-Garros title. Krejcikova made just her fifth prominent draw appearance at a Grand Slam in Paris. She reached No. 15 on the world ranking of singles on June 14, 2021. She achieved No. 1 of WTA doubles rankings on October 22, 2018. Barbora has a total of seven Grand Slam Titles.