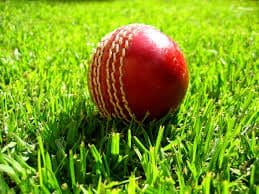 Dear Mr. Sachin,
We have been working with you for over 20 years.  When being made and being groomed in the factory we learnt that our life is simple, with very little independence.  We have to be red , hard and shiny.  The skill and tricks of a bowler's fingers, hardness of the ground and whims of the wind decide the path we  take towards  you. After that, it's up to you. You can make us run and bounce through the field, fly into the stands, or fly out of the ground. Sometimes we do defy you. We may sneak in to knock the bails over the stumps, or submit ourselves to the clutches of an eager fielder or fool you to leave your crease and put your leg before the wicket.
It's hard to imagine that very soon our business relationship is coming to an end.  Before we start our five day adventure for one last time, some of us would like to recollect our precious moments with you.
It was Sialkot, 1989. You had just begun your journey three matches back. Scored 15 in your first innings at Karachi , before Waqar got the better of you. You see our loyalties are divided. Some of us take the pleasure in following the commands of the cricket bat. The rest of us owe our loyalty to the fingers which decide our journey. I used to be of the second kind. And so when I gave a 16 year old boy a bloody nose at Sialkot, my pride was a sheer underestimation of what you were destined to accomplish.
Fast forward nine years.  This time in Sharjah . My friend Andy was very excited when he got picked for the match.  But by the end of the match he had tasted enough sand and wind to make him a Bedouin.  You had 131 encounters with us, five times we landed out of the Ground. The desert tried to seal your limelight with a storm. But you my friend, were the real storm  A score of 141 runs and a confession of Warne having nightmares does not compare to Andy's experience at your bat.
This story is shared by Simran. She was chosen for your match against Kenya in the 1999 World cup. Kenya was a weaker side. But sometimes the opponents we fight are not the ones on the outside, but the ones inside.  You had scored an inning of 140 runs. To its witness the match was a tale of inspiration, a testimony of man's ability to face, embrace and rise above grief. But what went on inside you was a very tough battle. A fight of accepting what is over what should never have been.  Simran was the one you had hit when you scored your century in that match. She remembers you looking up to the sky after that.
Ismail, like many young aspiring red hard balls had grown up listening to my heroic tale of giving you a bloody nose in 1989. The lad was aggressive. So when it was his turn on 1st March 2003, World Cup match at Centurion, he was hoping the Rawalpindi Express would throw him fast enough to give you a real challenge.  After two uneventful deliveries when Shoaib launched Ismail short and wide, little did he expect you would play the most memorable shot of Indo – Pak cricket to hit him for a six.  You did stop at 98 runs, and Shoaib did take your wicket but not before your adamant display of dominance.
The last story is of a different flavor. This isn't another tale of your wizardry with the bat. In 2005 when Inzamam  Ul  Haq came to the crease with Pakistan  chasing 293,  little did he know his dismissal would be one of your miracle moments.   At 87/4 Inzi launched my friend Charlie for a six. But he did not cross the boundary. You darted out of nowhere and he landed in your clutches.
Over a course of twenty four years we have had many encounters. Over 600 matches,  over 30000 runs, century after century, a double century  the list of your accomplishments are endless.   You have made your country proud. More importantly you have made cricket proud.  As we wait for your Swan Song, I hope someday one of my grand child or his/her great grandchild will again meet a young 16 year old boy and try to give him a bloody nose. May be he will give him one. For the sake of Cricket I pray that this elegant rivalry will go on for many more years to come.
Yours faithfully,
An Old Cricket Ball
All the facts mentioned in this article are fiction. But you already knew that. Didn't you?
Send in your articles, photographs and your contributions at [email protected]