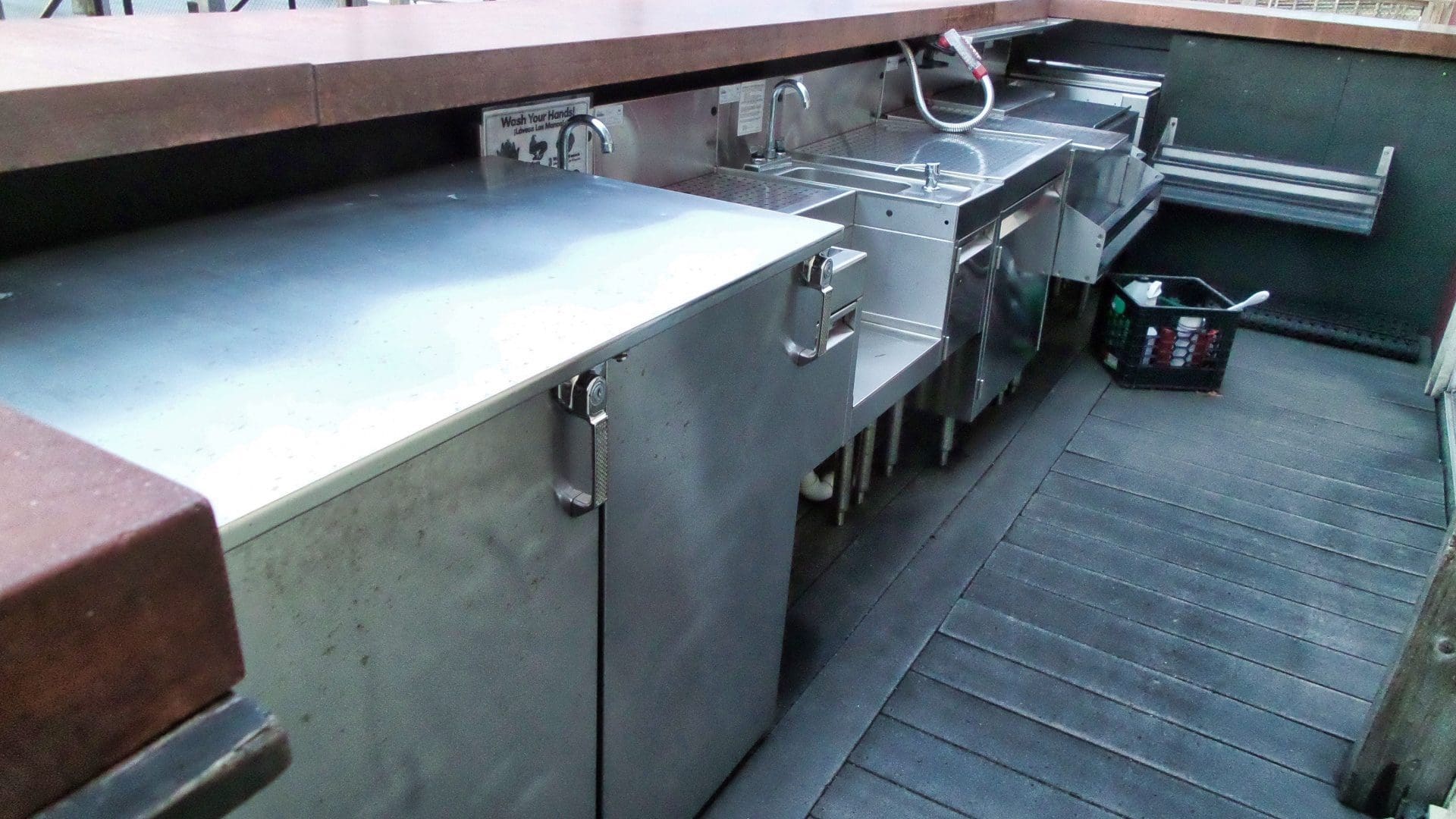 Are you planning to open a new restaurant? One of the essential things you required for your brand new restaurant is a sink. But do you know how to choose the right sink for your restaurant? Don't worry. We are here to help you. Let's see what things to consider when it comes to choosing the right sink for a restaurant.
Types of sinks used in a restaurant

A restaurant may have several types of sinks to serve different purposes. The sink may be used behind the restaurant, backside of the bar and in the serving station.  It is essential to set up the right type at the right place, so it serves its specific purpose.
Bar sink

As the name suggests, the bar sink is specially designed for the restaurant business. Bar sinks feature three compartments for washing glasses at the rear side of the bar. So, for your new restaurant, a bar sink is a must.
Hand sinks

Hand sinks are designed for washing hands. Customers are averse to harmful germs. They don't like using dirty hands. So, for your restaurant, another must-have sink hand sink.
Underbar sink

Underbar sink is another type of restaurant sink. Purchasing this type of sink requires some points to consider. Let's discuss these points.
How much space is available?

Unlike other types of sink, bar sink occupies a lot of space. It is not a hand sink that comes with minimalist design. So, before deciding on purchasing a bar sink, you need to estimate how much free space you have.
Depending on models, lengths of bar sink can be as large as eight feet to as small as two feet. They also come with two bins, three bins. So, based on your free space, select the underbar sink that will fit in your free space.
Another important thing regarding purchasing an underbar sink is trying to buy a large sink if your space permits. It is because over time, your restaurant business will expand, and you need to serve more customers. So, purchasing a bigger underbar sink will be a better purchasing decision.
Running water facility

Running water facility is important for a running bar. So, make sure that the place where you set up the under-counter sink have running water facility
Minimum number of drain boards

If your bar is quite busy, you need to clean glassware quickly. At a bare minimum, you require one drainboard to hasten dishwashing process.
Maintenance of restaurant sink

You have to take good care of your restaurant sink so it can serve you for years and remains smell-free. Sink made of stainless steel is rust-resistant. But you can prolong the life span of the sink by cleaning the sink regularly.
When cleaning your restaurant sink, do not use abrasive material. It is because the caustic substance is damaging to sink surface.
Use soft rags to clean the restaurant sink. They are non-abrasive and will not damage the sink surface. Also, at the end of a business day, keep your sink dry since the wet sink is more prone to develop rust.
Sink material:

Sink materials are one important criterion to select a restaurant sink. There are different types of sinks that are available based on the materials being used to manufacture the sink. We have a stainless steel sink, cast iron sink, fireclay sink, composite sink, and bamboo sink.
By nature, a restaurant sink must be as much durable as possible. It is because the sink needs to withstand heavy use. Restaurant sink also needs to be smooth and easily cleanable. You need to have a shining sink to attract customers. Finally, a restaurant sink should be resistant to easy scratching and chipping.
Garbage disposer

Installing a garbage disposer along with your restaurant sink will make your restaurant more environments friendly. It is because less food wastage will end up in a landfill. Another advantage of setting up a garbage disposer is you will require less time and water to clean the sink. In this way, the garbage disposer will help to conserve water too.
Sinks having NSF approval

One immensely important thing when it is about purchasing sink for the restaurant is to make sure that you are buying a sink that has NSF approval. NSF is an abbreviated term that refers to the national sanitation foundation. It is an independent organization that certifies food-related equipment. The organization issues a certificate after thoroughly testing the equipment and when it fully convinced that the equipment is fully safe for health. So, NSF certified sink means that the sink poses no health hazard. Make sure purchase NSF certified bar sink and hand sink
Conclusion

Restaurant sink is one of the things that you need to consider carefully when you first open a restaurant. You need to place the right type of restaurant sink in the right place in your restaurant. But after initial hard work that is setting up the right type of restaurant sink, you only need to ensure the maintenance of the sink and no other thing.