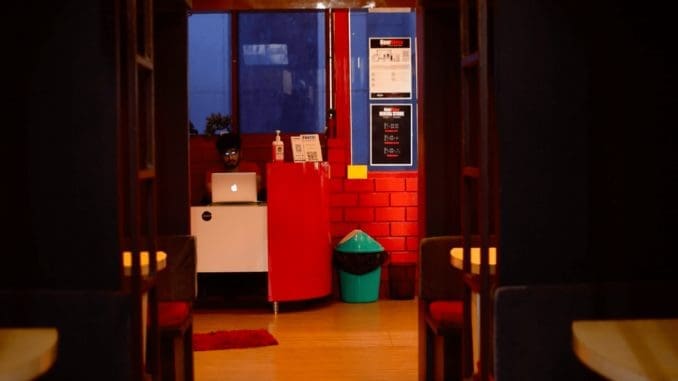 As children, most of us have wanted to own an arcade or a gaming center. Growing up, we've dreamt of wanting someplace to escape to in the midst of all the chaos and go back to something peaceful, yet fun. Former MIT students Anirudh Akella and his partner Vinay Teja found a way to fulfill this and are now the owners of one of Manipal's most attractive features and India's first indoor recreational space- "The Chillspace". 
As the name suggests, it's a space for you to chill. While the extroverts want to play games and have fun with their friend groups, the introverts want to find a comfortable corner and read or watch a movie. After a tiring day in college, or on a lazy weekend, if you need a place to relax, play a few games, finish up some work in the median, maybe get some sleep, Chillspace is the place to go to. Located opposite MIT back gate, in Krishna Leela Building on the 1st Floor, they aim to give every person who walks in "The Chillspace Experience" and a reason to come back again.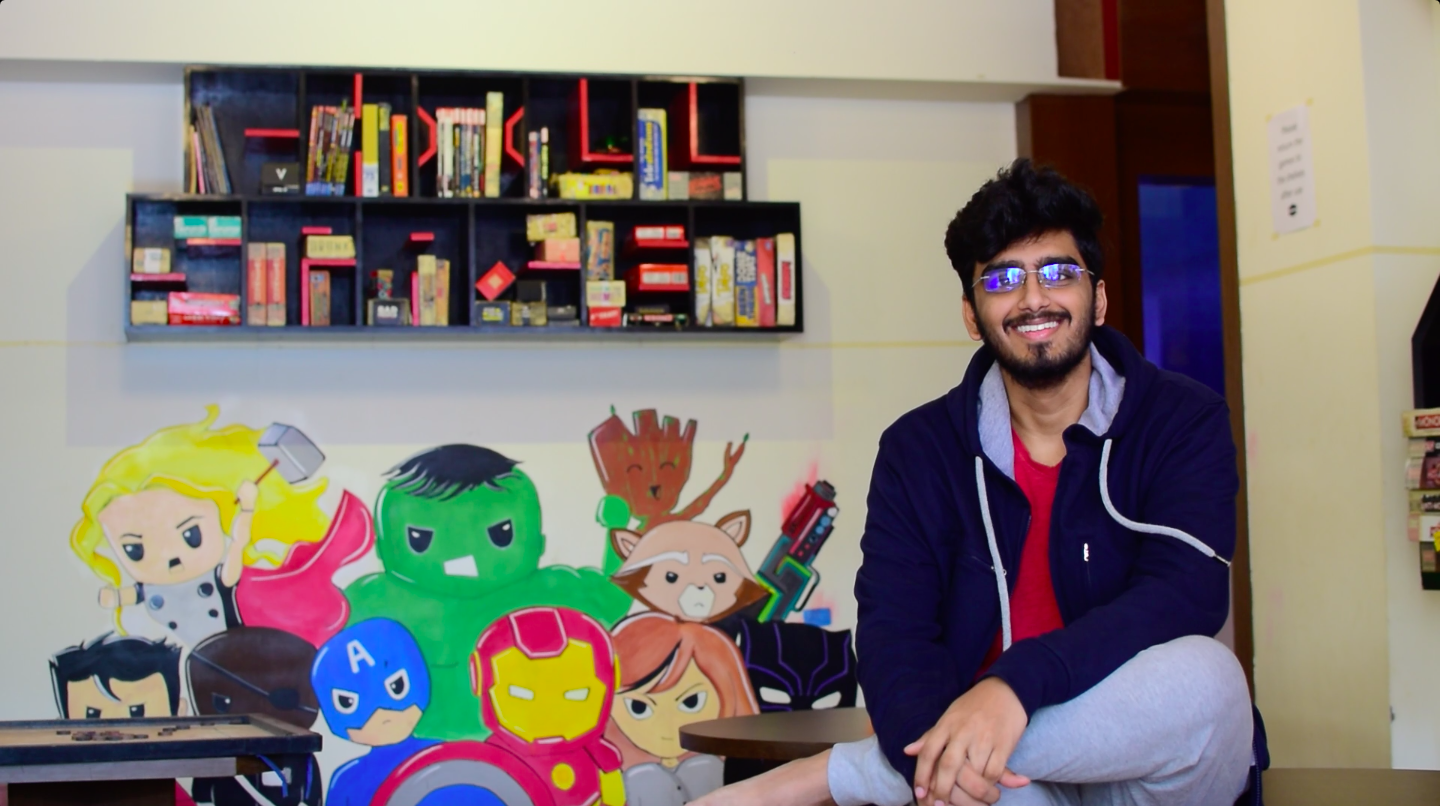 Pictured – Anirudh Akella, Co-founder
Chillspace today, is an integral part of the Manipal fabric, where there is nothing separating the students, providing us with cross collegiate exposure and a lot of fun things to do. Along with bunk beds, closed space seating, and tables to the ground, there is a large list of attractive features that is irresistible to not check out.
A Graphic library –  With the biggest Manga collection in Karnataka of over 500 volumes, they also have a wide range of Marvel, DC and a few other comic series too. 
Board Games – 2 players to 10 players. Ranging from no brainers to very intense games like Game of Thrones, over 100 of these can keep you captivated for an easy couple of hours. 
Card Games- a very unique collection of games like Cards vs Sanskaar and Social Sabotage to ones we played as kids like UNO, it's the perfect way to bond the conventional way.
High-performance gaming species- with PS4 gaming consoles and the new generation PS5 consoles coming soon, they have a wide variety of fun video games, multiplayer and single player.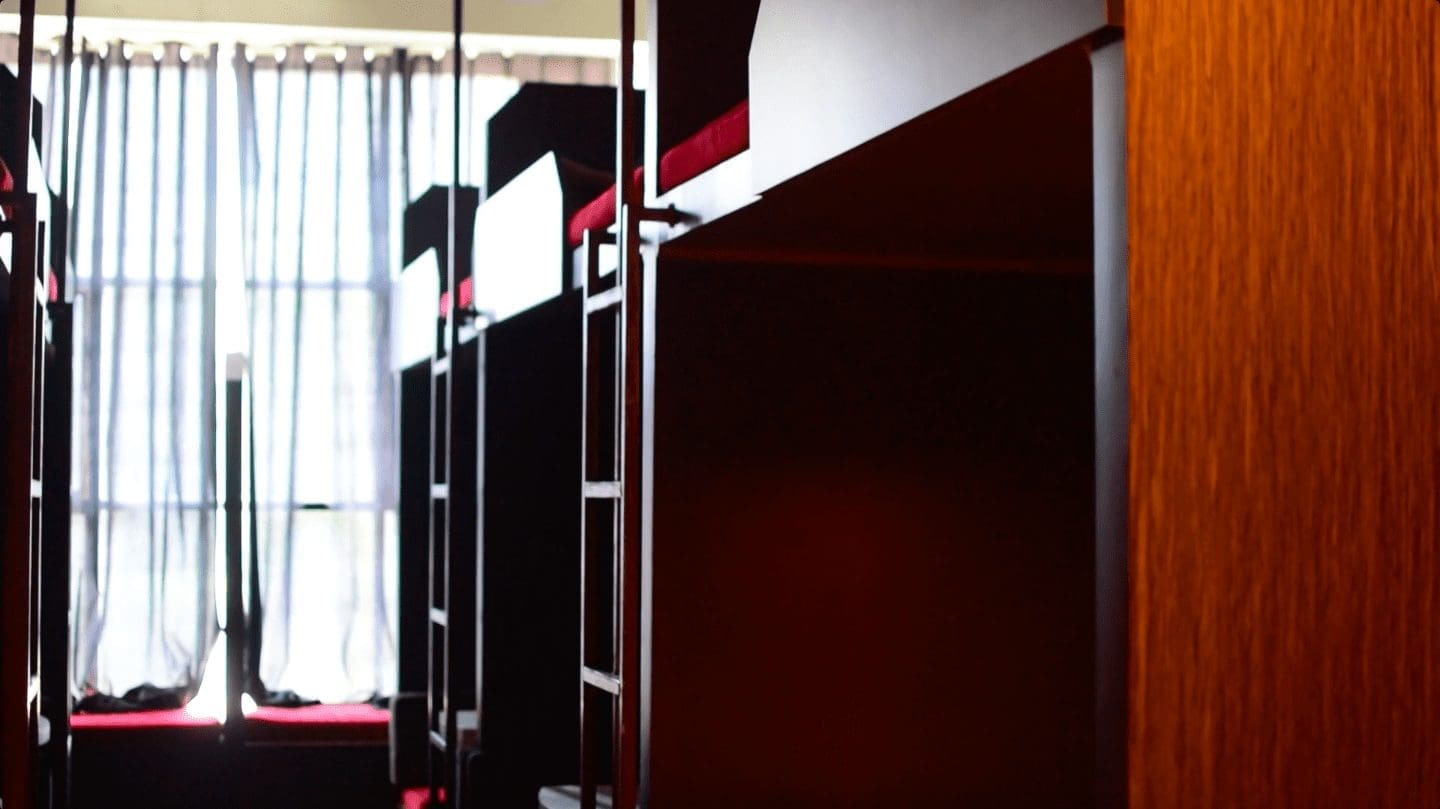 With an easy way to register yourself and with no added effort of logging in your time at Chillspace, they have found a way to make every trip to Chillspace worth it. Every minute of your time spent there takes you higher up on a leaderboard and an online wallet allows you to walk in empty-handed any time of the day you want and for however long. The more visits, the higher you rank on the leaderboard and the more fun offers you avail. And at the end of the day, every moment you spend in chillspace should be a memory for you to look back at. When asked, Anirudh said he could describe Chillspace in just three words and there is no better way to put it. It's Moments Made Memories. 
Written by Vaishnavi Harikrishan