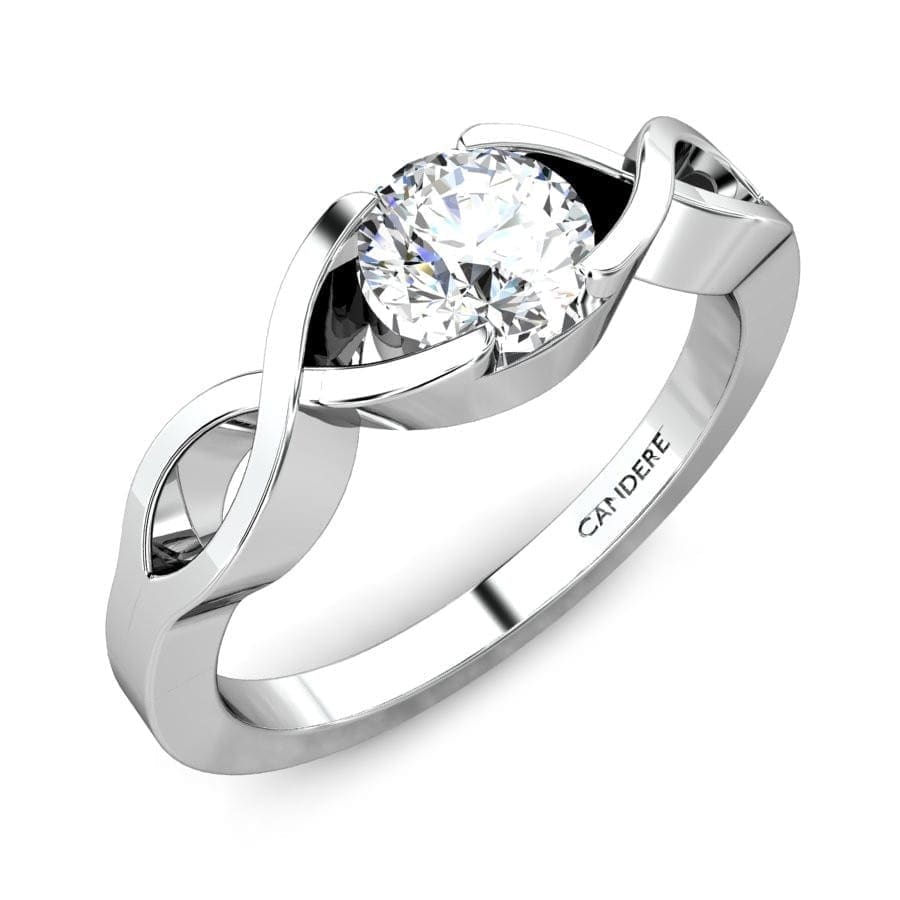 College life happens to be the best part of life for most of us. Meeting new people, new places, and probably meeting someone who is going to be your partner for life. You would be dating the person, in many cases cohabiting together as a couple, and it will be time to say goodbye at the end of the year. Often in Manipal, relationships are formed that last for life, and if that someone is going to be your life partner, you would be considering taking the next step.
For those who have taken their relationships a step further by moving in together, whatever motivates you to finally make the first step to the most essential commitment you would ever make in your entire life might not be of importance, but the symbol which you must provide while taking this step is of the utmost importance. "The Solitaire Diamond Ring."
Today purchasing a custom engagement ring has become a symbol of identifying yourself as one who is already taken and ready for marriage. The Engagement ring now comes in different designs; it could be a band made of precious materials such as Gold, Platinum, or Silver, or it could be a band laced with gemstones to provide an irresistible beauty to the ring.
Candere recently launched their brand in India and has fast taken over a major chunk of online jewelry shopping.  The advantage of buying jewelry online is the attractive pricing and additionally, you can shop at your own leisure without a pushy salesmen on your heals and you get good time to compare, research and buy.
I have been married for 7 years now and decided to renew my relationship with my ever-suffering wife and decided to research some rings to buy at Candere and came across a wide variety. Here I list a few that caught my eye:
1. Solitaire rings: Classic engagement rings, the solitaire ring consists of a band and a gem stone.
2. Engagement Rings with Side stones: These exquisite rings are made with gemstones inserted into the sides of the band.
3. The Three Stone Rings or the Trinity ring: It is believed that each stone in the three stone ring symbolises the past, present and future of the time in which a couple has spent together and the ring would bind them together for all eternity.
Candere offers many more varieties of engagement rings and in addition has a large collection of earrings, pendants, bangles, mangalsutras, chains, nose pins and necklaces. They also have many other options of buying gold and solitaire and also a mens section for the men who love their jewellery.
I have bought a nice present for the wife at Candere and I guess, their website will be booming in the days to come!
Their "Products comes with Insured free shipping, Jewelry Certifications and Lifetime exchange" and "The USP of the product is its bespoke international designs and it is also available on EMI."
If you're in the market for an exquisite engagement ring that exudes timeless elegance, look no further. Click here to explore a stunning collection of lab diamond wedding rings from Temple and Grace. These meticulously crafted rings offer a captivating allure, symbolizing the eternal bond of love and commitment. With Temple and Grace's commitment to quality and ethical practices, you can find the perfect ring that not only dazzles with its beauty but also aligns with your values.
Whether you're searching for a classic solitaire design or a unique vintage-inspired piece, their selection caters to various tastes and preferences. Discover the allure of these exceptional lab diamond wedding rings and embark on your journey to find the perfect symbol of love and devotion.