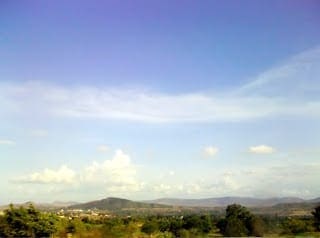 A beautiful Morning in Manipal
Well, this was the first time I entered the Manipal University campus with the intention of actually getting admission there. Fortunately for me, I had an amazing rank in the entrance exam and I was lucky enough to get a seat in the branch of my choice.
Well, this post is not about where/how I got admission. This post describes the scenic beauty observed on the way to Manipal. On the way to my home for the next three years.
Note: Please click to enlarge. Pictures do NOT open in new tabs.
When it rains in Manipal
Cotton Clouds hover over Manipal
The ancient, ANCIENT well at our ancestral house in Udupi
Sunset over Manipal
Sunset over the Swarna river in Manipal makes for a spectacular sight
Academic Block 3 (New Lecture Halls) and Academic Block 4 (Innovation Center), MIT, Manipal
No, no editing done here. I just love my iPhone camera for this photo!
Malpe Beach, Manipal
A bend in the Swarna River, Manipal
A view from the Bridge over River Swarna
Clouds and Manipal are often taken in the Same Breath!
On a side note, I would definitely want to thank Dr. Vishaal Bhat for inviting me to post for this blog; this was the chance I've always been waiting for. Thanks!