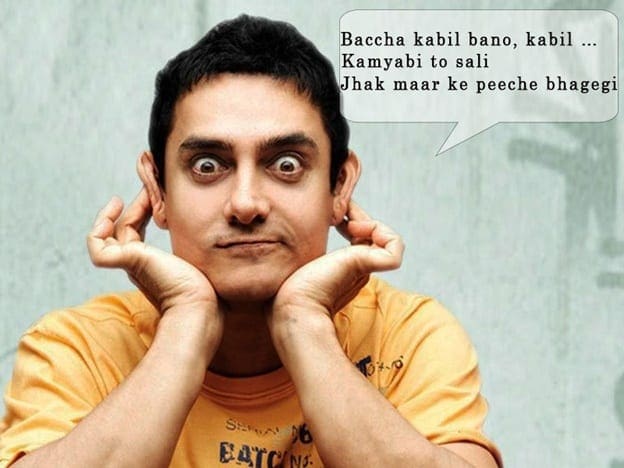 100 Crore club Bollywood movies are now passé! With marketing at its best, budgets as big as star power and fan following bigger than ever, some Bollywood movies went on to break all the 100 crore club box office records and instead set a revolutionary standard i.e. 200 crore club!
'3 idiots' was the first Bollywood movie to have set this record. Released in the year 2009, it raked in 200 crores in a time span of 70 days. And, with star-studded Bollywood movies released in 2013 and 2014, many movies went on to make this implausible milestone. Here is a list of those movies which made to the 200 crore club:
1. PK
With Aamir Khan and Anushka Sharma in lead, the Raj Kumar Hirani direction raised a whopping 740 crores at the box office all over the world. The peculiar thing about its release was that there were hardly any promotions!
2. Bajrangi Bhaijaan
The unexpected thing which happened here was that besides from getting a super positive response at the box office, the movie fetched the same response even from its audience. It made 565 crores in a very short period of time.
3. Bahubali
I am sure that no one even had to guess that this movie would be present in this list. Forget of making it to a 200 crore club, this movie might just set a new record of 600 crore club! Judging by the fact that it's still running successfully, that might just happen. If you still haven't watched it, just book movie tickets online and go for it!
4. Dhoom 3
Dhoom 3 was a star studded affair. With big stars in its lead, success was bound to happen. The movie raked in 540 crores however the Aamir Khan starrer did not gather a good response from critics which was disappointing.
5. Chennai Express
King Khan's movie was a super duper hit! With Shahrukh Khan and Deepika Padukone in lead, the film minted a total of 423 crores. It was a good masala flick with a decent dose of action scenes and a strong dose of hilarious lines.
6. 3 idiots
The first movie in Bollywood to have set a standard of 200 crore club, 3 idiots tasted phenomenal success not just by raking in big moolahs at box office but also by touching people's heart. 3 idiots is one of the few Bollywood movies to have raked in so much collection with a strong content by its side.
7. Happy New Year
While the movie had little to offer in terms of storyline, Farah Khan's movie was among the biggest hits of 2014. It made 383 crores at box office. It had Shahrukh Khan, Deepika Padukone, Abhishek Bachchan, Boman Irani, Sonu Sood, Vivaan Shah and Jackie Shroff in its cast.
8. Kick
With Salman Khan and Jacqueline Fernandez in lead, the movie received an over-whelming response at the box office as it collected a total sum of 377 crores. The songs were also super hit!
9. Bang Bang
Bang Bang had Hrithik Roshan and Katrina Kaif in lead. It raised a total of 340 crores at the box office. Just so you know, the movie had a weak plot. You can watch Katrina Kaif's latest movie Phantom by availing Bookmyshow coupons which will fetch you good deals to lower your movie expenses.
10. Krrish 3
While Krrish 3 failed to create the re-magic of its prequels, the Hrithik Roshan and Priyanka Chopra starrer made 374 crores!