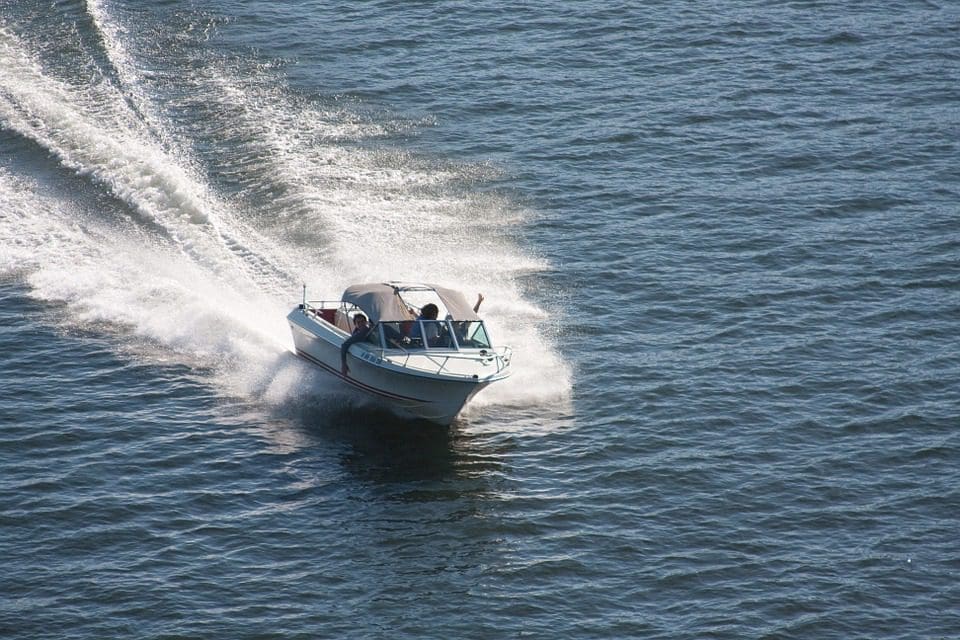 Karnataka is ranked the fourth-most popular tourist state in the whole of India, home to countless attractions that beckon visitors from all across the globe. The city of Manipal is not only home to the ever-popular Manipal University, but also boasts a wide range of tourist attractions including the Museum of Anatomy & Pathology, the Hasta Shilpa Heritage Village, and the Venugopal Temple. For boating and water sport enthusiasts, there are also a number of enjoyable activities such as parasailing, speedboat adventures, and sailing to engage in near Manipal.
Learn to parasail at Malpe Beach
While parasailing does not technically qualify as a boating activity, it is an exhilarating water sport. Parasailing involves you being towed behind a fast-moving boat while attached with a harness to a canopy wing that closely resembles a parachute. The pristine waters at Malpe Beach are the ideal setting for a bout of parasailing that will not only afford you gorgeous views of the nearby shoreline, but also provide you with one of the best adrenaline rushes imaginable. After taking to the air, you can spend the rest of the day either lounging on the beach or exploring the various shops, selling everything from handmade items of clothing to fried fish, fruit salad, and one of the most refreshing drinks on earth – Fresh Lime Soda made with a unique masala mix and soda.
Enjoy the thrill of a speedboat ride
If you prefer to get your thrills with your feet firmly planted on a boat, consider partaking in a speedboat adventure that will depart from Malpe Beach (which is a mere 2-minute drive from Manipal) and head towards St. Mary's Island. Although a trip on a speedboat may seem like a dangerous affair, there is very little risk involved if all basic safety measures are adhered to. Upon your arrival at the islands, you can take a hike among the columnar basaltic lava rock formations or simply take in the beauty of your surroundings before jumping back on the speedboat to head back to the mainland.
Opt to peacefully glide through the water
While being pulled through the air or zipping through the water on a speedboat undoubtedly sounds like great fun, it is definitely not for the faint-hearted. If you are less of an action-seeker, you can jump on a sailboat that travels, like the speedboat, from Malpe to St. Mary's. Once moored on the island, visitors can spend time on the beaches that are scattered with millions of shells or take a relaxing walk along the rocky shores. Although the trip from Malpe to the islands is a memorable one, an equally-peaceful experience can be had at Manipal Lake where visitors can enjoy a variety of boating activities including kayaking, rowing, jet skiing, and sailing.
Although the bigger cities in India tend to attract the most tourists, the magic of Manipal should not be underestimated. If it is water sports you are after, you will definitely be blown away by everything Karnataka has to offer.