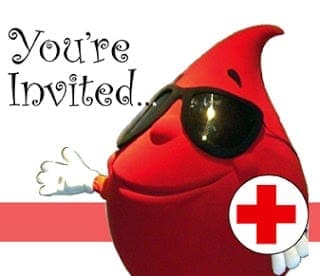 The students of Communication Management, Manipal Institute of Communication are organizing a blood donation drive in association with Blood Bank, Kasturba Hospital. The drive is to be held on Saturday, 26th February from 9 am to 6 pm in the MIC Campus. We would like to invite all our readers to come and donate blood for the same.
We believe every donation can save a life. Looking forward to your co-operation and support.
Let me tell you Some Facts About How Donating Blood Is Advantageous for Us:
When We Donate Blood Our Bone Marrows is Stimulated to Produce New red Blood Cells. This Will Lead Our Heart to Function More Effectively and Actively.
The New Blood Formed in our body will be quite Robust and Strong.
Blood Donation also Burns our Extra Calories and reduces our cholesterol level.
We are Informed about our Blood Type or Any Disease in the Blood in Screening Test.
We Feel Good that We Have Done Something Noble and Our Blood Might help To save Someone's Life.
We get a Blood Donor card that is valid for 6 Months and It can be used to Get Blood in Case We or Our Relatives are in need of Blood.
For further details and inquiries please contact Date :26th February Time : 9 am to 6 pm
Venue : Manipal institute of Communication
Old Tile Factory Road, Press Corner,
Near Udayvani Building,
Manipal.