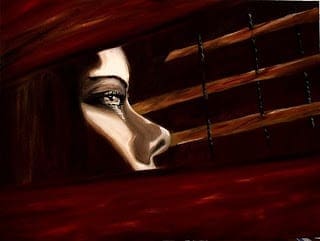 Delhi is "the capital of india" . yeh hai "dil waalon ki dilli".A place well known for its historic heritage sights, the huge variety of food , the shopping centres and most of all- the people who fill all these places. Divided into many parts, Delhi is actually a mixture of different section comprising of different types of places holding equal importantance.one such location is , Central Delhi. It's the region where prime minister and president reside. Off course others also, but its more of a strategic location.
Connaught place market is the key of central delhi and is the heart of the city. Built about 200 years back in the British rule, the white structure (recently renovated for CWG 2010) still stands tall. some about 10yrs back, this place was full of cars, scooters and buses, but thanks to the Mr. Sreedharan travelling is now not a hectic task. Metro surely smoothened the ride. One can see all sort of crowds here. College students who bunked the classes and are hanging around, ladies shopping in the state emporiums , teenage girls and guys stalking the street shops for clothing and accessories , Mrs. Sharma roaming throughout the inner circle dragging her daughter along, looking for some bride stuff, Mr. James-a tourist is in the search for true Indian goods and land up at Fabindia or The Rajiv Gandhi State emporium, Mr. Thomas has a meeting tomorrow and is looking for the right suit to match his newly purchased Louis Philippe shoes. Some like wandering around for their "jewels" in the scorching heat, while other just circle the periphery in cars from the outer circle or some prefer to stay under the shades of the Metro trees-the central park. food doesn't cost much, especially in the pallika bazaar but far from this crowd are "people" who are sandwiched between the inner and outer circle—
those below the line
.
Their major food source is the temple remains or those who feed them someday- flaunting their generous behaviour. The society has never been kind, so govt. steps seem immaterial. Their smile increases with each rupee given and in return all they have and can give the society is their wishes. Elderly say, that "unki duaaon mein bahut asar hota hai, who sacche dil se dua dete hai" . If to trust the NATGEO documentary, India has the max. no. of eunuch and majority are illiterate. Its not their fault. This could happen with anyone. It was their fate, but I believe that society should think beyond the everlasting set conditions of marriage and sustenance. So what they cant carry forward a family—they never asked anyone for that. All they need is care, love and modes (by that I mean better ones) of "living" their life and not just dragging it.
Their world is limited within the circle and unless we don't step up, they will just keep on imagining the life of the madding crowd that's beyond their reach. I ask you
"if reservation is for caste, "SEX", and religion then what the harm in fighting for a EUNUCH who's potential is just getting wasted. Its time to stand up for something apart from caste and religion, and fight for the true cause because the reason for all reservations is THEIR FATE
"to ek baar dil dekar dekho..accha lagta hai"..