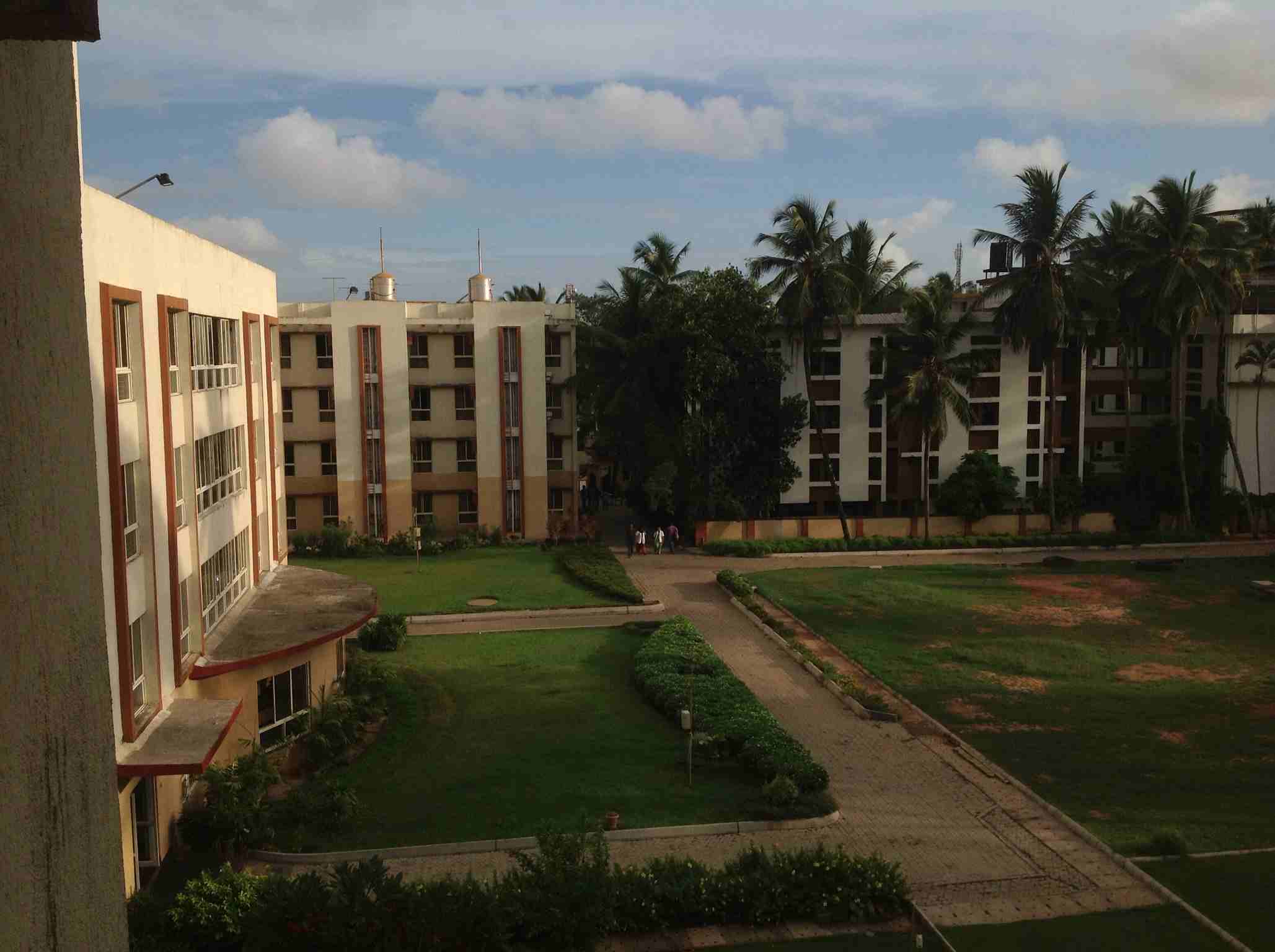 Ah Bejai! The place that taught me a lot in life!! Helped me come across some amiable people. Proved to me , the term 'Pure atmosphere'. The green campus, the well – maintained hostel building , the spacious rooms and an icing on that cake – a magnificent room-mate.
The year has ended with a blink of an eye. Till the time before the exam it still seemed the first month at Bejai. And now we are here , leaving this place. Getting separated from our MBBS friends and our male batch-mates. Sad isn't it? But you know what the good part is? The only girls hostel next year and the 'senior' feeling. Ah! the thought  itself is so wonderful.
We came here with sad faces but leaving with smiling ones. The scare of being the convent batch because of the 1:4 ratio of boys:girls. The haunted thought of turning into a 'Lesbian' because of being around so many girls (Though I did not turn into one). The early morning alarm (7:30 is early morning for me) Arghh! It still haunts me. In the starting, it being 7:30 but by the end of the year, it becoming to 8:40. The mess breakfast being missed most of the times. Waking up early on Sunday mornings just for 'The English breakfast' and sleeping back again till noon. The nights spent watching movies and skyping. Burning the midnight oil before those carving submissions and sessionals. Carving those little tooth models , which seemed annoying then. But , will be surely missed now. The bless of the college being nearer to the will be missed the most!
Coming across some new alien faces in the beginning days. Unexpectedly some of them turning into your closest buddies. Learning to face different people, adjusting with each others' mood swings, being with each other through thick and thin, living like a family. A lot of worldly things learnt. Had my first fracture here. But with some super – helpful , caring people by my side those 3 weeks didn't seem much tough. Turned form a minor to major. Came here as a 'Immature Teenager' but leaving Bejai as a 'A bit more mature adult'. Some unexpected positive changes within me , which would surely help me becoming a better person.
Some amazing new experiences which were needed for turning me into an independent being. Finally I can say 'An year well spent'. Thanks a lot Bejai. You'll be missed!
About the Author: This article is by our Guest Blogger Karishma Mohanani, studying at MCODS, Mangalore in the Batch of 2012. This article is about the hostel of Manipal University for the 1st year MBBS, MCODS and The Nursing students; situated at Bejai, Mangalore.
Article Edited by Ankita Singh