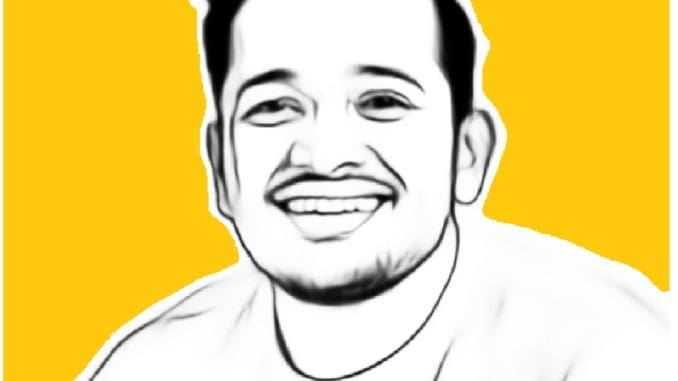 In the modern era of Mollywood, there has been a New Wave Movement that invited new styles of filmmaking. This movement is said to have started from the movie 'Traffic'(2013),which was an interesting take on the hyperlink format of narration. Several new wave filmmakers credited the film as a turning point as it proved that within the constraints of a small budget, strong filmmaking could prevail. The film industry also started welcoming new talent in the form of writers and directors.
Famous actor, director and playback singer Vineeth Sreenivasan was well known for supporting new talent through his films. His directorial debut Malarvaadi Arts Club had introduced seven new actors and at the same time a young engineer named Basil Joseph from Kochi had decided to send his short film to Vineeth via social media. As luck would have it, Vineeth saw the film and really liked Basil's acting and direction in the film. He gave an opportunity to Basil to join his team as an assistant director for his upcoming film Thira which was also introducing his younger brother, Dhyan Sreenivasan. Thira was an entertaining thriller and grossed decently at the box office for the year 2013. Basil also went on to do small roles in various films but direction was his true calling.
He finally got his chance as a director in the film Kunjiramayanam that was released in 2015. It starred both Vineeth and Dhyan and was a commercial success, owing to the new innovative comedy it effortlessly wove into the script. Basil's style of storytelling was to continuously attempt to keep a smile on the faces of the audience,irrespective of which story he was trying to tell. Some signatures and commonalities evolved from his three films namely Kunjiramayanam, Godha and Minnal Murali. This led to many critics lauding him for a humorous auteurist style.
Some elements of a Basil Joseph film include
The three stories take place in fictional Kerala villages namely Desam, Manayathuvayal and Kurukkanmoola. It has a very fickle minded population that behave in the wacky situations faced by them on a daily basis. Most of them ridicule each other and are simpletons. It is a fictional community where everybody knows each other, effortlessly creating a sense of relatability and closeness. They are confused at the new things happening in their villages and often rely on rumours and superstitions when they cannot find a logical answer. This creates a lot of sequences where comical confusions and chaos happens. This becomes a catalyst to drive the story forward as well. A perfect example would be the villagers believing that the alcohol brand Salsa cannot be bought to Desham as there is a Salsashaapam(The Curse of Salsa) from Kunjiramayanam. Or the confusion between the villagers in Minnal Murali to decide between an imposter and the original Minnal Murali.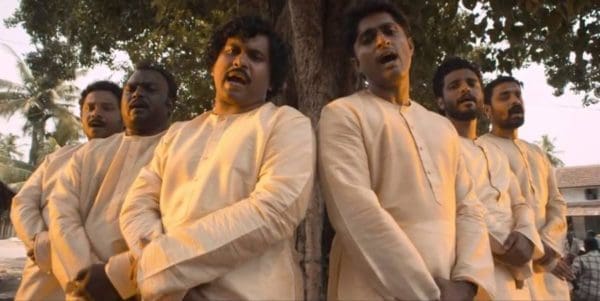 'Well Done' Vasu, an iconic character played by Mammukkoya, was inspired by Basil's grandfather, who was similar to the character. Vasu was known for his cock and bull stories about his great triumphs in life. Another character named 'Cutpiece' Kuttan is a tailor who plans many schemes against Kunjiraman, the titular character. Basil manages to keep the viewers engrossed with his film through these characters who are whimsical and funnily written. Given the completely three different stories he has directed, he has managed to infuse humour into each one. Kunjiramayanam has undertones of a satirical drama. Godha is a sports drama and Minnal Murali is one of the first superhero films in Malayalam. But all three have these quirky characters that the audiences remember and crack a smile about.
The three films are happening in the same universe. The three villages which are the locations where these three films take place,are neighbouring in nature. Therefore, there are constant mentions of common characters, locations and competitions between these villages. This is a careful style of world building that can mirror the recent Lokesh Cinematic Universe or the Marvel Cinematic Universe. But Basil does not overcomplicate things in this world. Even the crossovers are kept to be simple and away from the main story of the three films.
The three films deal with an insulted protagonist. There is always a conflict that changes his life and makes him take up a challenge. In Kunjiramayanam, the main protagonist Kunjiraman takes it up as a challenge to insult his cousin Lalu who inadvertently brought him shame. In Godha, both Das and Aditi go through a lot of adversity to become wrestlers. Das decides to restart his career as a wrestler to earn Aditi's respect after a heated argument between both of them. In Minnal Murali, Jaison is insulted by the police for not knowing his ancestry. He decides to become the superhero his village needs.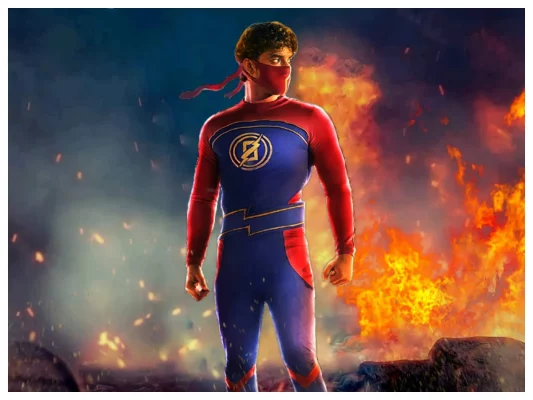 Kunjiramayanam had four female leads. Each with a unique character and it is through them that the story moves forward, keeping the feud between Lalu and Kunjiraman alive. The story taking a turn with each female lead getting married off is humorous and subtly interesting. Godha revolves around Aditi, a female wrestler who comes to a village in Kerala and trains under the tutelage of Captain, the protagonist Das' father. Minnal Murali has a kungfu teacher named Bruce Lee Biji who runs her own kung fu school. She becomes a love interest for Jaison but also saves the entire village with her fighting skills. She accurately diffuses the bombs planned by Shibu, the primary antagonist.

Therefore the most interesting factor about Basil's direction is the prisms of humour he uses to tell a story, which is reminiscent of the classic Malayalam films where all types of comedy were used to tell stories of the working class societies. This feeling of associativity that the Malayali audiences used to feel, has surely returned through this young director's vision.