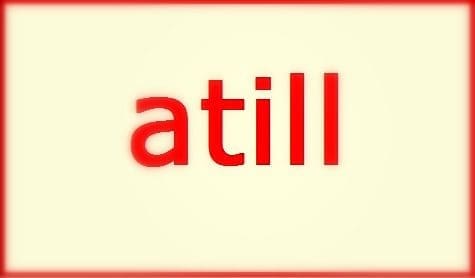 MB rating: 4/5
Review:
Atill is situated on the Udupi – Manipal road and it's hard to miss it in the evening hours with the glowing red board which is placed just outside the restaurant. A long lobby welcomes you with the chairs by the side in case you go without a reservation and have to wait.
This place has made proper utilization of the available space without losing the ambience. Needless to say, calm surroundings and appropriate gentry are a part and parcel of a pleasant dining experience. Atill undoubtedly provides us that.
I and my friends began with a variety of soups that included hot and sour chicken soup, tomato soup and my favorite, sweet corn chicken soup. The texture of the soup was very good and the flavor, pleasing. And on a personal note, I always like my soup creamy and Atill somehow knew that! For appetizers we had salads. I will strongly recommend the Hawaiian salad which was delicious. It had chopped pineapple pieces with egg whites, chicken shreds, and mayonnaise, garnished with fine onion pieces. The Russian salad was too bland for my taste and hence I passed it. For vegetarians, there were the vegetarian versions of the salads and they too were nice!
For those who are interested in coladas without the rum, this place provides a delicious mock tail called Virgin Colada. In the main course, we had pomfret fish. Let me make this very clear, Atill has one of the best fish dishes I had in Manipal. You can even choose and see your fish before the cooking takes place. The only drawback is the cost, which was 600 INR in this case. But don't be alarmed! It's just the seasonal dishes which are costly here; the other dishes are not that expensive. The time I enjoyed the soft Appams with the fish along with my friends was indeed a memorable one! The vegetarian dishes are quite nice here without the excess oil, like many places in Manipal.
This place doesn't have a lot of choices when it comes to desserts but the fruit salad I ordered was fresh and juicy, the way it is supposed to be. I hate tutti-frutti in my fruit salad and again somehow Atill knew that!
The overall dining experience was fabulous and I would definitely recommend you this place for the ambience, calm and most importantly the delicious food which is very different from the rest of Manipal.