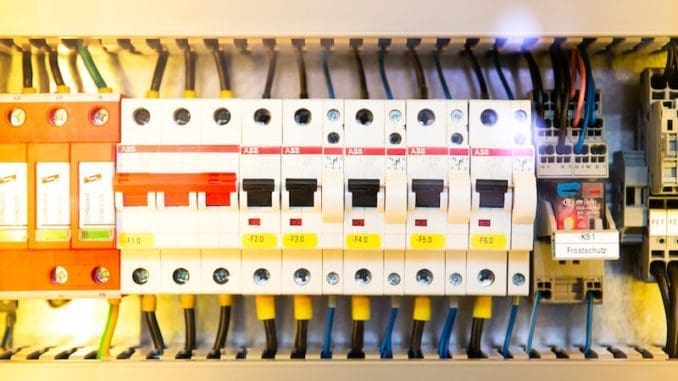 Do you have a Federal Pacific electrical panel in your home or business? Are you wondering if it's safe to keep using this model of the electrical panel, or is it time for an upgrade? Deciding whether to stick with an outdated electrical panel is not a decision to take lightly – after all, these panels hold the power that keeps our homes functioning.
Federal Pacific Electrical Panels have caused worry and panic among many homeowners. Many questions arise as to whether these panels are safe or not. The truth is that while Federal Pacific Electrical Panels were standard when installed, today, they have been found to have safety risks. More modern panels provide greater protection, making them the preferred choice for a homeowner interested in their family's safety and home security.
Furthermore, it is essential to understand that any electrical hazard presents a danger regardless of the model or panel type; if you believe there is a potential risk associated with your panel, it is advisable to contact a professional electrician immediately to ensure your safety and peace of mind.
What are Federal Pacific Panels?
If you're purchasing a home or undertaking an electrical renovation, then you've probably heard about Federal Pacific Electrical Panels. Federal Pacific panels, or FPE panels for short, are electrical panels found in many homes across the United States due to their widespread production from 1950-1980. They were well known for their brand name and labeling, which often led consumers to think it was a safe and reliable product.
Unfortunately, experience has proven that these panels are faulty, giving rise to various safety hazards such as overheating, shorts, and general instability in the electrical system. Still, some homeowners might wonder whether these panels are safe and worth investing money into them.
Are Federal Pacific Panels Safe?
It's a troubling question for many homeowners: Are federal pacific panels safe? As it turns out, that answer may depend on when the panel was installed and its specific type. Many Federal Pacific Electric (FPE) circuit breaker panels were installed in homes between the 1940s and late 80s, and some of these can cause potential issues, so you may need to be extra cautious.
Even though FPE panels were deemed safe at the installation time, they have since been proven to contain a higher instance of failures. These panels are known for their potential overheating, fire, and shock hazards. Fortunately, up-to-date codes require upgraded and better-protected electrical equipment, so newer FPE models may have safer features that reduce the chance of any electrical malfunctions caused by them.
Aside from that, other features of these panels have raised concerns from experts in the electrical field. It has been challenging to test their safety, as the wiring and components inside the box cannot quickly be inspected or replaced.
When it comes to finding the right electrical panel for your home, FPE panel replacement is a popular option. It offers superior safety, stability, and versatility, making it ideal for all residential applications. Often considered to be a better choice than other options, FPE panel replacement is reliable, easy to install and use, and doesn't require heavy maintenance or often-complicated repairs.
If you're looking for a high-quality electrical panel that will last you years and provides dependable service in the meantime, FPE panel replacement could be the perfect fit! Homeowners with Federal Pacific Panels should contact an electrician to have their system inspected as soon as possible; failure to do so can result in serious injury or damage.