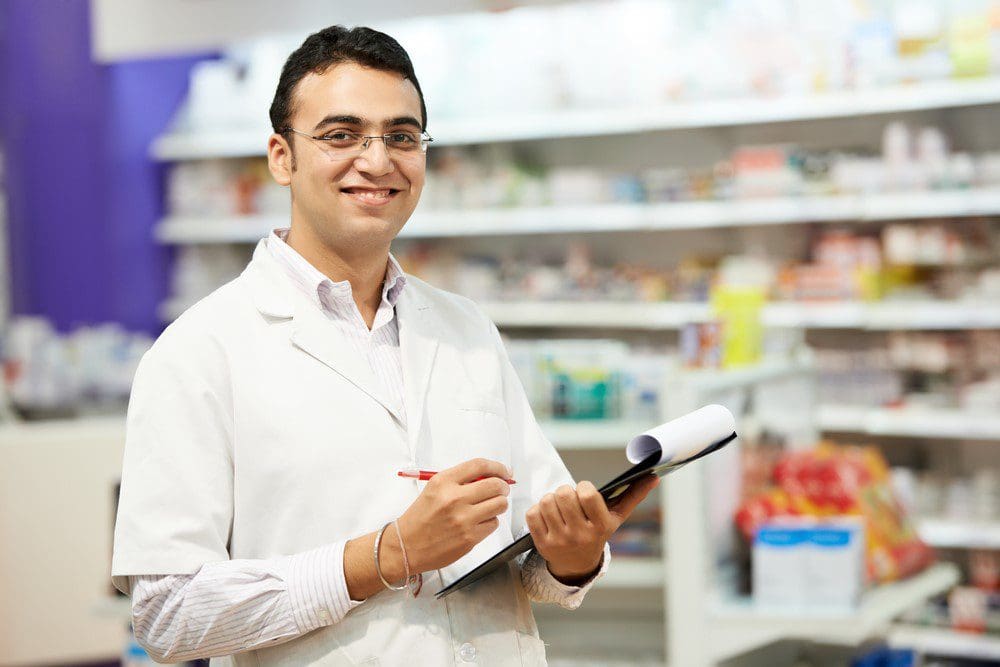 The pharmacy industry in India was valued at a massive $33 billion in 2017 and is expected to grow at a CAGR of 22.4% between 2015-2020. It will reach $55 billion by the end of 2020.
All these numbers showcase that the pharmacy industry has many opportunities for budding students to make a fruitful career. The sheer size of the industry is one of the reasons why pharmacy is among the highly sought-after courses in India. Entry into the pharmacy industry is possible after pursuing various courses. In this article, we will take D Pharma in the account and explain everything – from D Pharma admission to career prospects.
What is D Pharma?
D Pharma or Diploma in Pharmacy is a 2-year full-time diploma course that spreads across 4 semesters. The course prepares students to work as a licensed pharmacist under supervision in hospitals, pharmacies, and many other pharmaceutical fields. It is the minimum qualification required to work as a pharmacist in India.
What Do Pharmacists Do?
Pharmacists are healthcare professionals with thorough knowledge of medicinal drugs, their composition, effects on the biological system, doses, side-effects and interaction with other drugs on humans. These healthcare professionals are responsible for checking prescriptions, dispensing medications, compounding, advising dosages, giving directions to patients and maintaining inventory at the hospital or drug store.
D Pharma prepares students to carry out the following tasks:
Fill orders and update client database
Process paperwork and identify prescriptions
Apply legislation, ethics, and workplace safety regulations as per directions
Apply drug and medical terminology, along with basic pharmacology
Understand dosage calculations and other practices relevant to pharmacy
Eligibility Criteria for D Pharma Admission
Students who wish to take D Pharma admission must be 10+2 passed with science subjects (Physics, Chemistry, Biology or Mathematics). Yes, students with non-medical (mathematics) can also apply for D Pharm admission.
The minimum marks vary from institution to institution. For example, universities like UPES have a minimum requirement of 50% in 10th and 12th class.
Admission Process
The admission process is again different for different institutes. Some may conduct an entrance exam while others give D Pharma admission on merit basis. In the merit case, marks obtained in 12th boards are taken into account. Accordingly, the seats are allocated.
Some universities have a pre-enroll process for D Pharma admission where students can enroll before appearing for 12th boards if they have 50% marks in Class 10th. However, students who want to take admission in the next session, i.e., 2020 – they must have completed 17 years of age on or before December 31, 2019.
So, in short, the D Pharma admission process will differ for different universities.
Career Prospects
Many professional opportunities lay ahead in front of students with a D Pharma degree. Both government and private sector have ample opportunities for D Pharma students.
Students with Diploma in Pharma can start practicing as licensed pharmacists in India. They can work at drug stores, either in private hospitals, or government hospitals.
D Pharma holder can work as a:
Medical Representative
Medical Transcriptionist
Community Pharmacist
Executive
Hospice/Palliative Care Professional
Technical Supervisor
Furthermore, with enough capital and entrepreneurial skills, a D Pharma holder can even set up and own their private drug store in India. It's a highly lucrative career prospect that can lead you to own multiple drug stores in the future.
Also, after completing D Pharma, students may go for further studies. They can pursue B Pharma and gain lateral entry directly into the 2nd year. Further, they can go for M Pharma, and then teach students at pharmacy schools or universities.
Conclusion
Getting a D Pharma admission is a start that enables a fruitful career in pharmacy. Many universities and institutions offer D Pharma admission. Choose a university that allows a smooth transition to B Pharma and provides placement opportunities. Universities like UPES provide more than 500 hours of practical training and have industrial connect with leading hospitals and pharmaceutical companies.