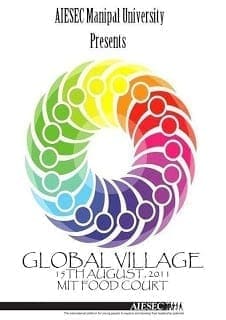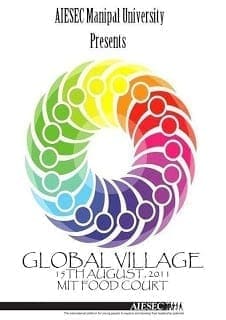 AIESEC ,the world's largest youth run organization,brings to you a one-of-its kind event
. This event involves showcase of cultures from our exchange participants ( from 10 different countries ) who have come down to Manipal for an exchange program. These Exchange Participants are going to take a day out from their usual routine of the exchange program, assemble at one place and there will be music, dance and all the fun things that can happen when you get to know people from different continents, put together under one roof. There will be stalls from each country where these exchange participants would show the attendees various fun items,food,etc. that they brought down from their homes.
This is the gist of the event. It will be that different experience you never had.
The venue is MIT food court. And its happening on the 15th August, 6 pm on-wards.
—
For More Details:
Abhishek Kochhar | Team Leader
COMMUNICATIONS
AIESEC MANIPAL UNIVERSITY
PHONE: +91-9535680495
E-MAIL: [email protected]
SKYPE: savvy911
WEBSITE: www.aiesec.in;www.aiesecmanipal.org