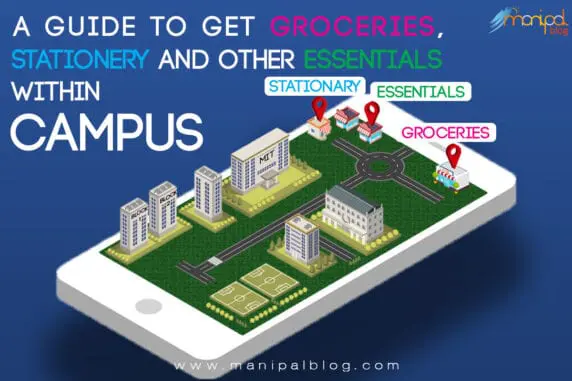 Starting your educational journey as a first-year in the beautiful sprawling campus of Manipal can be very fascinating. Almost as fascinating as the time your mother told you to run and get groceries for her the very first time when you were a kid. Or as thrilling as the time when they tell you to get groceries during the coronavirus pandemic.
Getting basic groceries in Manipal and other essentials are going to be a stable fundamental for your hostel life. So, you better be prepared for it, right? You might want to skip my mistake of traveling 2 km from the hostel to go outside of the campus to buy things, only to realize they are available 1.9 km away within the campus!
The sheer number of amenities and services available in the campus can leave you dazed. So, to get your essentials right, and to survive and thrive in versatile Manipal, here are some places to get your basic essentials and groceries in Manipal, from inside the campus.
(Note – while most general stores and shops can have all kinds of groceries and essentials, some just offer better quality and variety than others.)
Student Plaza
Student plaza is a major hotspot that won't miss your eye. This plaza functions as the central hub for all the activities, social meets, and basic necessities you need living as a Manipalite. Student plaza is also known as Kamath Circle (KC). Its highlights include several eateries and cafes for your evening coffee, seating platforms for group interactions, and a musical fountain. The plaza comes to life in the evening after classes when students gather to watch sunsets, listen to musical talent, and socially interact.
This plaza houses several stalls that are going to be mentioned in the list. The gate near student plaza also serves an important purpose – to outsource and receive parcels from online platforms and couriers. For your guilty food cravings, the food doesn't come directly to your hostel block, the Plaza's gate serves as the collection point for it. The plaza also has an auto stand nearby for commutes into the city.
Pro-tip: Some select restaurants allow delivery to the back gate located much closer to the first-year hostels, so check if it is available before putting the location as Student Plaza.
Pratham Xerox Store
This humble shop is located near block 14, after climbing the snaky path. The shop looks more like a house and is easy to notice. This shop is run by the owner named Pratham, who'll be more than happy to guide you for any of your xerox, print, or stationery accessories. This is the store to go to if it's your documents copy, notebooks, or the pickpocketed umbrella you need a replacement for.
You can also get other basic products, such as mats, pillow covers, and other toiletries at this store. If you're looking to rent a cycle or service it, you can find the cycle store near this place too.
Pro-tip: If you want to personalize and make your room stand out, you can take a picture of your choice, and get it printed in photo-quality paper, much cheaper than buying an actual poster and making your room look good.
Campus Store
This is the biggest among the stores within MIT Manipal's campus, basically functioning as a mini supermarket. You get a great variety and range of products from A-Z. Campus Stores is located on the way to MIT, down the lane from KC. This store has all the essentials and supplies you need to kickstart your student life. From shower caps, cosmetics, earphones, and a wide variety of snacks, stationery, and other commodities. It gives all the essentials in one place.
Although located a bit farther from Pratham's xerox store, the Campus Store has a xerox facility. It is cheaper, making it great for those who are broke towards the month-end. Its facilities are a bit more limited compared to the Pratham xerox store.
General stores at Student Plaza
There are a couple of general stores located on the ground floor of Student Plaza. Each general store has its own characteristics and usually offer different brands from each other to make it their unique selling point. Whether you're chilling after classes, or it's a hot sunny day Manipal, you can just pop in and buy some cool drinks.
These stores actually offer a wide variety of products, such as snacks, toiletries, umbrellas, basic cosmetics, and other essentials you need in the short run. Do drop in these shops to get groceries in Manipal off your list, and then proceed in town to other supermarkets in case u don't get in these stores.
Pro-Tip: Many of these stores keep up with the trends of students and are highly competitive. There might even be a surprise in store to see that these shops sell imported snacks, wireless mouses, and even joysticks in their stores.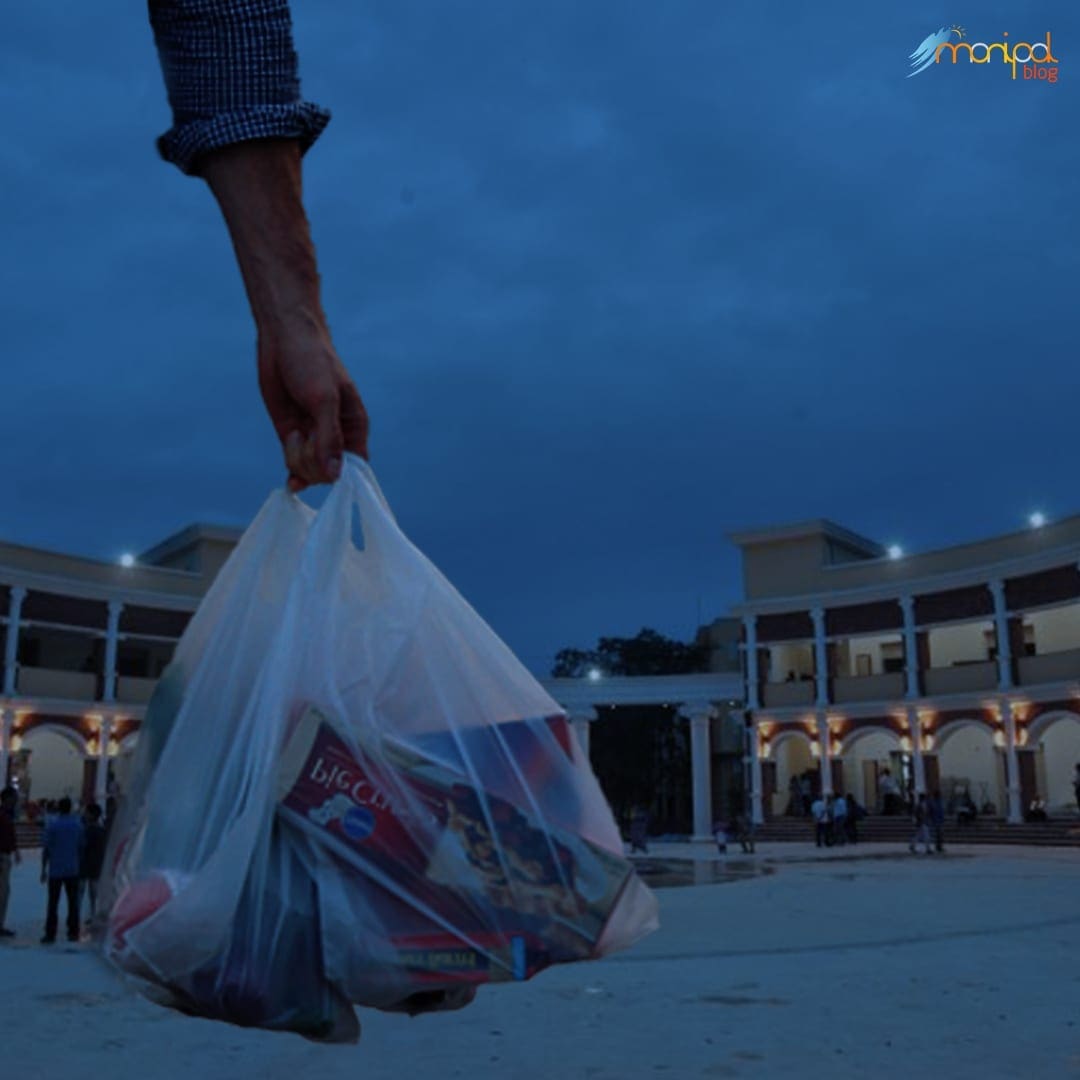 Fruit Stall
The one-stop-shop to buy your fruits within the campus is the fruit stall at KC. Whether your mess is lacking in its variety of fruits, or you feel like you aren't getting enough vitamins from your diet, you can get delicious seasonal fruits of your choice at this stall in KC. The stall is on the ground floor of KC.
Pro-Tip: The shopkeeper here is from Odisha, feel free to use your linguistic skills to connect to the shopkeeper, and get the best offer.
Lipton Ice-Tea Stall
This small unassuming stall is located just a little behind Pratham's xerox store, near block 14. It serves a good purpose as it is among the only few shops that sell supplies and food on that side of the campus. It specializes in selling tasty affordable baked goods, like puffs and sandwiches. Since it's located near the sports ground, it's a good place for athletes to replenish depleted electrolytes as they sell energy drinks.
It's also a popular spot for sloshed students and people who smoke to get a mint from. Since most autos stop near the gate for students close by.
These were some of the various amenities to help you navigate the campus of Manipal if you're worried about laundry, these services are available within hostels. There's also a parlor for men and women on the first floor of KC for your grooming needs.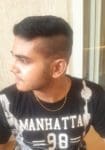 About the Author – Krishna Menon is a second-year student at Manipal Institute of Communication. Penning down my thoughts and visualizing outcomes is what I like to do at heart; travel is my passion in the path of life, which only teaches us more as we tread ahead.