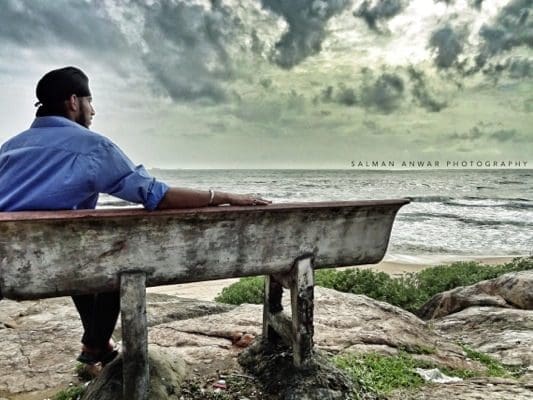 Are you someone looking forward to pursuing Media Communication from Manipal but aren't sure whether you should go for it or not? Well, one year ago, I was in the same situation as you. No matter how much I read about this place, I always had unanswered questions in mind. Only when I talked to a few alumni from the college was I able to feel better about taking this huge decision which was to shape the next three years of my life. One thing I was told by everyone I talked to- "Don't worry so much. Just go for it! You're going to love it."
Before joining Manipal Institute of Communication (formerly known as School of Communication), I did find it on top in every ranking list I referred to. However, the idea of shifting to a completely different part of the country made me a little uneasy. Honestly speaking, I wasn't very sure about my decision of coming here for further studies and like any other person, kept a few options for colleges closer to my hometown open. What I didn't know was that I shouldn't have been so worried.
Coming from a metropolitan city, the town seemed like a breath of fresh air that was long needed. It literally felt like I was on a vacation at a hill station. From the Mangalore airport to Manipal, I could see a whole change of scenery from beaches to houses using wells to the high-rise buildings, it was all there.
Like every other person, I had tried doing my research and talking to people. By this time, I had literally learnt all the Quora reviews by heart. I expected to face some problem with the local language, but to my surprise, everyone here was quite fluent in English or Hindi besides the local languages. One thing I really liked about Manipal was the fact that every person you meet has something to give to you. Everyone is very knowledgeable and it is very easy to strike a conversation with literally anybody. It felt as though the sayings on Quora came true, "You don't choose Manipal, Manipal chooses you."
Breaking the myth for most of the girls out there, there is no such restriction on campus when it comes to the clothes you wear, except when you're in college. There are a whole lot of clubs (a new world altogether) and activities over here which keep you busy. The distances are quite short and you can easily walk down to whichever place you want. One can easily spend their weekend going out to a beach or even partying the evening away (since first years staying in hostels have a 10 pm curfew).
The college is multi-diverse and has people from all over the world and different walks of life. In the first year, staying in the hostel is going to be compulsory for all the outstation students. Hostel life is something most of us look forward to before joining college and believe me when I say that it is hyped up for all the right reasons. Do not give up on this experience, as living in a hostel changes you a lot as a person and at the same time, helps you meet people who'll become your family even before you know it.
Coming to the college, MIC is a cosy college situated right outside the campus. Housing a radio station, running its own newspaper, and the experienced teachers from the field of print, broadcast, corporate communications, MIC promises you great exposure. The standard class timings are from 9:00 am to 5:00 pm. Usually, the classes are expected to get over by 3:00 pm. Classes are scheduled six days a week and every day students get two breaks during the day. The various clubs keep you busy throughout the year. Apart from their own college clubs, students are free to join various clubs from other colleges that come under MAHE. Due to the geographical location of this student town, it does mean that the college is away from the media industry, but one can always intern wherever they want during the semester break and do freelance projects while in college. One can easily spend time at the Student Plaza enjoying the evening away with their friends.
I remember while packing I was so scared about all the facilities and functioning, but it all turned out to be great. Believe me, when I say this, you are going to love Manipal! It really makes you look outside the lavish life back at home. In my time here, something that I've learnt to appreciate here is the simplicity. There is so much more to life. More than anything, this place has made me love the simple pleasures and moments in life. There might have been a part of me which wanted to live a little closer to home so that I could keep visiting it once in a while or maybe not have to undergo a complete change in culture, but everything about Manipal somehow feels right now. It all seems to be in place. So, for anyone who is going through the struggle of choosing colleges, the ultimate decision is going to be yours, and nobody can change it. But once you're here, this town will surely make you it's own. Manipal is a vibe in itself. Honestly, I have never really been proud of the past choices I've made in life, but this once, I can vouch for this being my best decision till date.
Feature Image: Rohit Raj