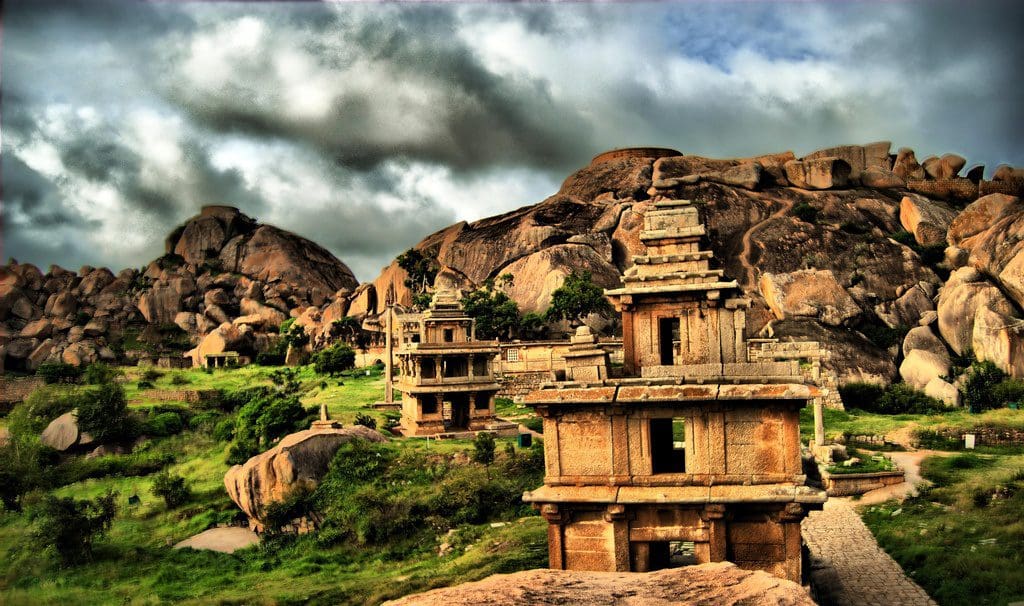 The south of Karnataka has a very strong connection with history. Mysore standing tall and bold in this sphere. Chitradurga has also a couple of historical stories to narrate.
Chitradurga, the famous hill fort town had a feudal dynasty of Vijayanagara called the Nayakas known for their heroic exploits. They built this hill fort with seven rounds of ramparts – a picturesque sight.
The formidable fortress was erected during the time of Tipu Sultan.
Those who know the heroic history of Chitradurga rulers will go into raptures while seeing the magnificent bastion doors and ramparts of this vast hill-fort.
The stone masonry that the fort of Chitradurga is representative of one of the most daring woman of Karnataka – "Obavva."
Woman's valour
The fort of Chitradurga is on a hilltop with a good view of the surrounding plains. For a long time, this fort was considered impregnable. According to history, during the reign of Madakari Naayaka, the city was besieged by the troops of Hyder Ali. A chance sighting of a woman entering the fort through a crack in the rocks led to a clever plan by Hyder Ali to send his soldiers through the crack.
The guard on duty had just gone home for his lunch break and his wife Obavva was his temporary replacement. Noticing the soldiers emerging out of this crack, Obavva was not perturbed. Using the Onake (wooden log used for pounding grain) she killed and quietly moved the dead, so that hundreds of them entered and fell, without raising any suspicion.
The guard, Obavva's husband was dumbfounded when he returned after his lunch. His wife was standing with a blood stained Onake and strewn around her were the bodies of soldiers.
Known for their valour, the kings of Chitradurga were also patrons of great musicians.