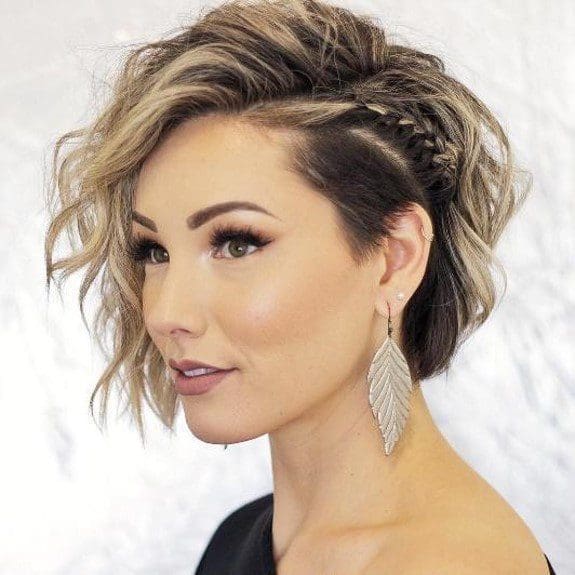 Having fine hair is not a curse. This type of hair is very enchanting if correctly handled. Before you are through with this article, you will realise how many long and short hairstyles for fine hair are available for you.
There are numerous short haircuts and hairstyles for women with fine hair. These haircuts can make you look ridiculously playful, stylish, feminine and extravagant…yes whatever you want to look. So, let's see how beautiful, alluring and unique you can look with fine hair!
Tapered Bowl Cut Short hairstyle

The phrase 'bowl cut' may make you distance yourself from this cut, but do not panic we will explain it to you. Some of the famous people in entertainment are rocking this short hairstyle for fine hair, and the look is incredibly amazing. The beautiful boyish style incorporates extended, messy layers at the top with a dramatic chopped bottom that begins just a few inches from the ear.
When the manes are straightened and sported subtly tousled, the look is exceptionally awe-inspiring and on-trend. Get it this year.
A-Line Amber Bob.
It is without a doubt that short hairstyles for fine hair can be challenging to style. Tricky. If for instance you overdo styling it, you can get a total frizz. And what about when you don't style it at all? Well, you risk your hair looking limp.
Unfortunately, this A-line bob which cascades to chi length has come to your aid. The style incorporates layers for an enhanced volume and dramatic inclination for depth.
Choppy Ash Blonde Bob.
The suitable short hairstyles for fine hair are the ones that effortless to maintain and make your hair look fuller and thicker. A short bob, however, can fix this problem of volume when trimmed correctly and styled perfectly with some added texture.
Tell your stylist to style choppy layers and utilise sea salt spray to come up with an easy and natural body.
Razored Blonde Bob And Ray Accents.
If you have a round-shaped face and you don't want to highlight it, there are numerous short hairstyles for thin hair that will leave you looking stunning. And if you want to slim your face, we advise that you choose straight locks with angular, razored hair to come up with sharp lines.
Style the hair at the back shorter than that at the top, so there is more volume at the top than the back and the sides.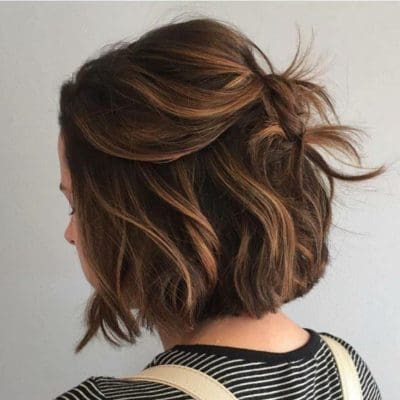 Wavy Blonde Shag.
When styling waves in short curls, you need to use the correct tools, so you don't overdo the curls. Use a two-inch curling wand for this process. Wrap large portions of the hair on the wand. Do not interview with the hair at the bottom. After setting the waves, run the fingers through to loosen them to get a beachy and messy look.
Dishevelled Blonde And Long Bangs.
This is the right haircut for ladies on the go. This haircut for women with fine is effortless to style.  Maintain the crown and the back short and concentrate on the matte texturizing paste.
Maintain the flowing layers from the crown to the front long. Blow-dry your manes using a round brush to get a sleek, side-bang-like appearance.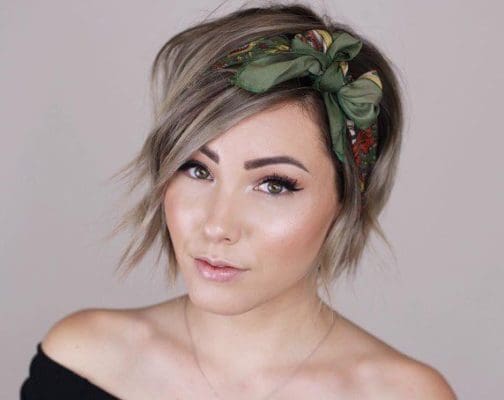 Icy-Pocker Razored Pixie.
Do you want to pump some life to your short fine hair? Well, this razored pixie can incorporate some movement and shape to your hairstyle. Coming up with angles through layers can refresh the hair shape and disguise the look of thicker, fuller names in the process.
Besides applying icy silver your hair to contrast dark brown can make a milestone impact.
Beautiful Short Rounded Bob.
Most bob's are carefree, but not all. This one is clean, classic bob that incorporates straight strands and lots of volumes. Tell your stylist to style your hair rounded at the back and then tease the manes on the top to amp the volume even higher. Hold the entire style neatly with a shine-improving spry, and you will be good to go and roll.