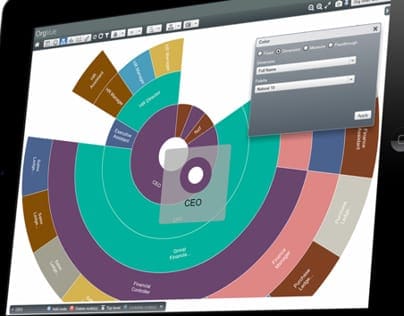 HR systems optimise performances and assist in career development in various ways. It records your well-defined goals and objectives and the performance applied towards the achievement.
Note that it is essential to establish well-defined objectives. An HR system is then responsible for implementing optimal management to render productive outcomes. Of course, it takes digital HR systems to implement optimal management modules. A typical reliable and contemporary system would track and manage your growth objectives seamlessly.
How about effectiveness? Undoubtedly, you can expect top-notch performance reviews and real-time analytics to determine progression. As mentioned earlier, the human resource system can benefit personal development in numerous ways. Below are 6 ways digital HR systems can assist with career development plan:
Refine Your Managerial Skills
These systems make becoming a fantastic manager become a matter of choice. How does a company define a typical excellent manager? A manager that understands the workforce and can manage the team efficiently.
Unfortunately, there is, and that is understanding the workforce. Thanks to HRMS; a manager or a potential manager can undergo virtual training programs that trim them ahead of the task. Of course, promoting company values is ensured, and the learning is continuous.
Adjust with New Conditions
Yes, the tech sphere is evolving speedily; thus, the reason why businesses change rapidly. It is then your responsibility to adapt to the trend. First, your skills must be refined, and you must learn trendy things to be relevant in the industry.
The HR system is thoughtfully designed to understand changes and trends. For an employee, it offers a free playground to learn trends even while at work.
Regarding job applicants, the best candidate is not the candidate with the best school grade. Moreover, modern recruitment systems attempt to eliminate the demand for experience over talent. Thus, you must develop with HRIS to earn a role.
Learning Effective Communications
A smart way to ensure productivity is to enhance organisational communication. The nature of business communication witnesses a shift amidst the pandemic. Moreover, it hikes the number of teleworkers in most industries. Suppose you understand and can implement robust communication options, the organisation will witness improvement.
Think of a manager prominent for tweaking information to employees, contractors, business associates, etc. instantly. Yes, it can be you.
How? The answer is "human resource management systems" and they can bring instant messaging options just as effectively as smart-fast communication apps, including Zoom, Google Hangout, and Cisco Webex do.
Furthermore, these apps support mobile platforms, and, of course, mobile. How about conversation automation? Chatbots allows humanised real-time communication critical for instant messaging in the company.
Take Charge, Control Growth
Many organisations create corporate portals with HR apps to encourage employee self-service. It becomes advantageous for an employee to control and monitor their activities. Of course, it incites transparency, and an employee takes responsibility.
HR tools allow team members to check accrued FMLA absence, manage health insurance, assess performance and review other relevant information. The downside is that it may decrease your operational overhead, but vital for personal development.
Since you have access to your performance chart, it incites the zeal to perform more. Of course, it benefits the company, but at the same time, it refines your career development plan.
Monitor Company Objectives
Beforehand, employees typically received verbal insight into the company's objectives. Most of the time, employees forget the instructions and the project may not meet requirements.
A HR system builds your records as a workforce. You can always access objectives remotely and even perform beyond expectations. Suppose you are taking over a task, HR tools provide data that explains the previous staff's progress; you can identify errors, and receive credit.
Furthermore, the progress is measurable to you, and you can evaluate the job quality, estimate your reward, produce an incredible result, and add to your achievement.
Reintroduce Corporate Learning
Acquiring skills is critical in today's job market. If you sit back, the industry witnesses talent shortage and learning providers become rigid.
Modern HR systems simplify and encourage corporate learning. You can select from an array of modern learning tools featuring up-to-date contents libraries, methods and relevant trends.
HR Systems Sets You Free
While employees plan to develop their careers, informed employers seize the opportunity to invest for significant return that boosts productivity. Thanks to the HR system; the availability of reliable tools brings not only transparency but opens employees to self-services that encourage informed professional decisions.
At first glance, the HRM system seems like it lures relevance away from every human component of a business, but it's only a myth. The fact is that HR tools introduce freedom to mould professionalism.
Meanwhile, employees must be careful when making decisions, understanding that it impacts career development plans.
HRIS: Regulatory Compliance Above the Fold
Apart from advocating career development, HRMS balances the employee-company relationship, especially on data-retention periods and security. For example, management policies are monitored regularly with policies compliant with the jurisdiction, and employees can leave feedback.
HR solutions can be critical in specific compliance areas, including health and safety compliance, right-to-work checks, and GDPR compliance. It does not also neglect the gender pay gaps, which boosts morale by eliminating workplace favouritism.