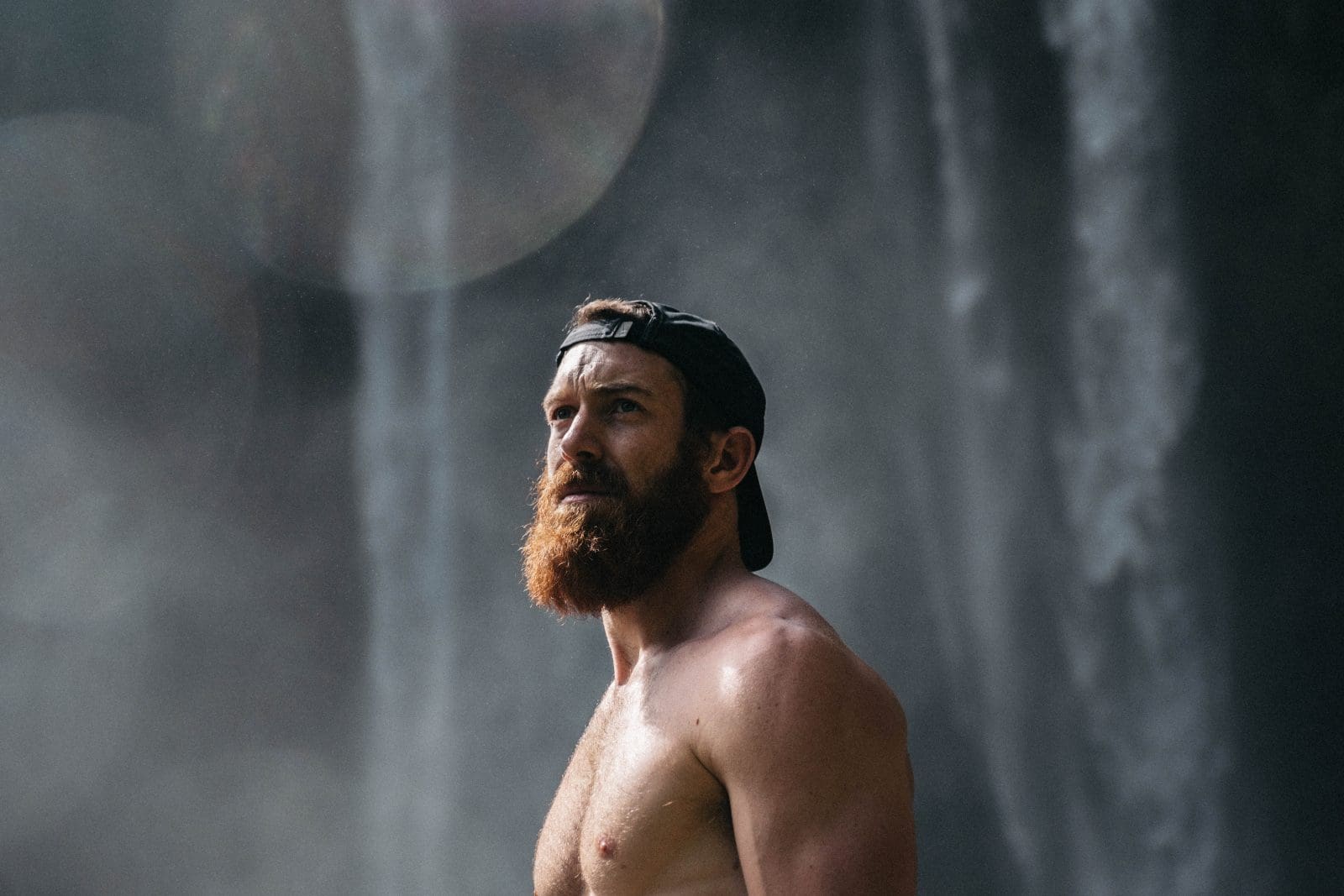 Ahh, so the weather might be getting a bit cooler, winter is on its way, and you want to take your chances at growing a beard. Perhaps you're growing it out for a worthy cause. Maybe you've always wanted to, but just never knew exactly how. Unfortunately, it's not always as easy as just letting it grow, but you can do it. Sure, not thinking about it sounds good, but the process is going to take some maintenance.
If you want to make sure your beard is at it's best this No-Shave November, be sure to follow these six expertly crafted tips…
1. Break Up With Your Razor
At this point, you're probably in a pretty close relationship with your razor and shaving cream. Here's the best part, it's time to break up, or at least "take a break". Not only will this give you one less thing to think about when you're prepping for the day, but it could also be financially savvy.
The average razor blade lasts five shaves, which if you shave each day, adds up to four blades per month. With the price of razor blades around $20, that's a nice chunk of change back in your pocket for the month. What better time to have extra cash than right before the holiday season?
Before you and the good ole razor split, consider having a breakup shave to make sure your face starts with a nice clean, even canvas. Aside from starting fresh, this will give you a good baseline for how your facial hair grows.
2. Fight the Itch
The biggest urge while growing your beard is to itch it. Do not. I repeat, do not. All this will do is cause irritation, and if you're like most men, this is where you will give up on your beard journey.
An excellent way to curb the temptation is to comb your beard or use a beard moisturizer. A few light combs will give you the satisfaction of itching your beard (gently), and also help keep it clean of stray hairs. Finally, if it's bothering you that much, take care of it just as you would your head hair when you shower; washing your beard every few days is another way to alleviate the burning need to itch it.
3. Treat It Daily
You've been following these steps for a couple weeks now, and are past the stage of stubble where you feel the need to itch it every second– this is good! Applying beard oil or beard balm is another good way to maintain your beard and keep it healthy every day as you continue down the road.
Daily beard maintenance can easily become a part of your morning routine, and is a great way to make sure you're keeping good care of it! Try to get into the pattern of using some facial hair products after your morning breakfast and brush. Before you know it, daily maintenance will become second nature.
4. Lead a Healthy Lifestyle
One of the most overlooked steps to growing your beard is leading a healthy lifestyle. It has nothing to do with grooming or beard oils, but instead, good old-fashioned wellness-focused choices like exercise, rest, and nutrition.
A hefty workout helps stimulate your testosterone production levels which can promote hair growth.
Sleep cures everything. Well, not really, but your cellular turnover is at its peak during rest. Other than the obvious benefits of recharging your body after a rigorous day and feeling good, blood flow to your cells, and in turn, your hair follicles, also increases during sleep.
Increasing the amount of Vitamin D your body takes in is another good idea and has been linked to hair growth. This can be done by taking a daily supplement or getting outside for a workout. Alternatively, choosing a diet low in fat and high in fruits and vegetables is another great way to get more Vitamin D. This will not only help your overall health but, according to the Mayo Clinic, it is also an excellent way to prevent prostate cancer, for which No-Shave November helps raise awareness.
5. Match It to Your Head Hair
An often-overlooked aspect of beard styling is ensuring it complements your head hair. For example, a full beard might look strange if your scalp is balding or your hairline is receding. In this case, you can either trim your beard with some barber scissors or ask your doctor about a daily hair loss medication that helps keep your hair's thickness in-step with your beard's.
And, as your beard grows to the point you need to start shaping it, be sure you opt for a style that fits your head shape. This will help you make the most out of your facial hair to suit the rest of your look.
6. Be Patient
Maybe the biggest tip in your process of growing a beard is the patience aspect. You don't go to the gym for the first time in your life and flex your muscles in the mirror expecting to look like Arnold Schwarzenegger. One week or two weeks of not shaving probably isn't going to result in a long, luscious beard.
If you're focused on growing your beard and committed to the process, then, with time, it will come. Just remember, this won't happen overnight.