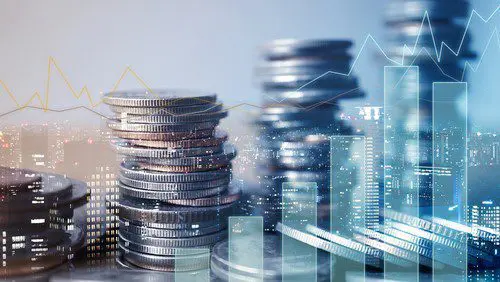 "Financial freedom is available to those who learn about it and work for it." – Robert Kiyosaki
We all aspire to live a life where financial constraints never come in the way of our dreams. While we wish to achieve this kind of freedom, we often lack direction and determination to get on the right track. It is here that financial lessons, tips and advice from seasoned investors and experts, who have both knowledge and experience, can help us set things straight on our way towards financial sustenance.
Before you directly start looking for best investment plans for short-term or investments for tax benefits, to reach your financial goals, get your priorities straight. To help, here are some useful financial lessons shared by leading economists and experts from around the world – 
Financial Lesson #1 Get Serious About Your Financial Goals
Goals are only wishing unless you have a plan. This has never been more relevant, especially when it comes to achieving financial goals. Yes, you might be aiming to save enough money to fulfil your goal of going on a world tour or buying a private villa. However, you would be far from turning your goals into reality, unless you have a proper plan in place.
For this reason, start by making a comprehensive plan of what you wish to achieve and how you plan to accomplish that goal. Planning your financial goals in such a way will not only make you more determined but also give you a sense of direction of where you should be heading.
Financial Lesson #2 Never Spend Your Whole Paycheck
It sure is exhilarating, when you see your bank account getting credited with your salary at the end of each month. However, if you want to enjoy lasting happiness, then you must make it a maxim not to spend your paycheck entirely. When you start earning, especially in your 20s, you must aim to save at least ten per cent of your salary to get going towards financial sustenance. As your paycheck gets bigger, you can start saving a more substantial portion of your income. This will help you prepare for bigger goals in life and avoid squandering money on shopping and dining out each month.
Towards this, Canadian economist Dave Donaldson says, "living on less than you make is a matter of controlling yourself, not a matter of math." This shows us the way that one needs to practice a disciplined spending behaviour, to enjoy financial freedom in the long run.
Financial Lesson #3 Stick to Your Budget
Another critical advice most economists swear by is that it is vital to always draw up a budget before making any big purchase or kickstarting a new calendar year. Dave Ramsey, an American businessman, humorously drives home the right point by saying that, "A budget is telling your money where to go, instead of wondering where it all went."
Your finances are likely to stay in place, if you always take the budgeting route in making spends, particularly on significant expenditures. Whether you're an individual or a business firm, sticking to this point is beneficial for all and sundry.
Financial Lesson #4 Settle Your Debts Smartly
Paying off debts has a significant impact on your finances. The sooner you pay them off, the more breathing room you will have while preparing your budget.
One of the most popular debt-handling approaches, as suggested by experts, is the 'snowball effect' approach. Under this, you write down all the debts you have, from smallest to the biggest. Then, you start by paying off the smallest debt entirely, before proceeding to tackle the bigger ones. For more significant debts, you pay-off as much money as you can, each time. This method enables you to get the smallest debt paid off completely, while you bite a significant chunk off from your larger debts.
Financial Lesson #5 Buy Insurance for Emergency Needs
Preparing for an emergency well in advance is as important as investing your money in any other investment for wealth creation. In the absence of a comprehensive investment or an insurance policy, you will have to depend on your savings or credit cards, incurring a significant amount of debt, which will take you further away from your financial goals.
Whether you have an unexpected medical emergency or sudden demise of the family's breadwinner, having an emergency cover in the form of life, insurance plans can be your saviour. Life insurance is available in various types such as health insurance cover and term insurance so that you can choose a variant according to your personal needs. Having life insurance not only helps you protect yourself and your loved ones from financial hardships but also secures your family's future against the uncertainties of life.
Financial Lesson #6 Invest in Holistic and Diversified Assets
Economists say that investing in smart plans that work for you even while you're asleep is the key to enjoying financial freedom. You should look for the best investment plans for short- term to create a corpus of money for achieving your financial goals. There are several plans like ULIP (Unit Linked Insurance Plan), ELSS(Equity linked saving scheme, and mutual funds that offer good returns on your invested money. Moreover, it is also suggested by most experts, that one should put funds in different instruments, to minimize associated risk.
Moreover, if you're also looking for investment for the tax benefit, then plans such as ULIP, ELSS that come with tax exemptions and other related benefits. Such investment options will bring down your tax liability, thus, helping you save more money. ULIP plans from reputable insurers such as Max Life Insurance, offer opportunities to invest your money in multiple wealth creation instruments while providing flexibility to keep your returns safe from market volatilities.