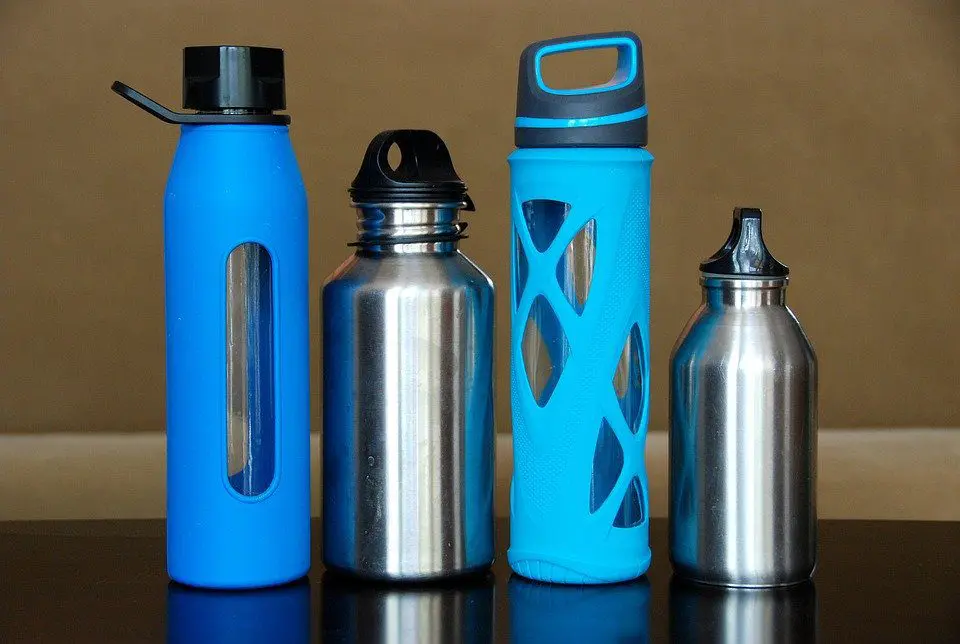 According to The Guardian, one million plastic water bottles were bought worldwide every minute. When you think about it, that thousands of kilograms of plastic, and although most of them do end up at a landfill, however, a large number of them end up polluting our earth and oceans. However, a good thing happened – there has been a sharp increase in conscious shopping which especially revolves around single-use plastic.
While a lot of people still prefer using plastic bottles, reusable ones have become quite popular. Whether you are walking, commuting, mountain climbing, or exercising, a reusable metal beverage bottle will help you with staying hydrated for the whole day.
It will also ensure that people do not waste plastics and that they are more environmentally friendly. If you are thinking about saying NO to plastics and turning to reusable water bottles, this article might help you out in choosing one. In the text below, you will read about the top 5 water bottles to buy in 2020, and 2 things to consider when looking to buy one.
But before you take a closer look we would suggest you check these custom label water bottles if you are fond of customized bottles.
The Best Metal Water Bottles
Hydro Flask Wide Mouth
If you are a nature junkie, and if you love outdoor activities, the Hydro Flask might be the perfect option for you and your family members.
Whether you are hiking, skiing, or simply relaxing by the campfire, you will gain a wide range of benefits from this item. Firstly, it is manufactured from professional-grade stainless steel, so it is resistant to abrasions and extremely long-lasting. As its name implies, it features a wide opening, which means that it can be easily refilled.
The double-walled vacuum isolation will successfully keep the liquid inside either cool or warm, and it will protect it up to 12 hours.
According to CoolthingsChicago, the container is powder coated which means that you can pop it in the dishwasher without being scared of the colour fading or damaging it. No matter how much you wash it either by hand or dishwasher, it will sustain it. Since it is lightweight, you will not feel it in your backpack, and you can use several lid types on it.
If you are interested in purchasing this bottle, Amazon is the right place to do it.
Chilly's Black Stainless Steel
The manufacturer of the Chilly's water bottle managed to increase the number of people who stopped using plastic bottles – and they achieved this by creating stylish, picture-worthy, stainless steel bottles.
You will not have to worry about your drink warm for up to 24 hours, as well as your tea or coffee getting cold for 12. It is airtight, leak-proof, and bisphenol A free. The cap can be screwed and unscrewed in an easy manner, so when you are running, exercising, or commuting, you will not have any problems to quickly take a sip of cold water, or perhaps hot coffee or tea.
It comes in different colours, sizes, styles, and designs. Hence, you will definitely be able to find one that fits your style.
Kool8
If you are looking for something that might take your breath away, look no further.
As recommended by waterbottle.io, this Kool8 bottle is manufactured for individuals who are constantly going from one place to another. It is fully isolated, meaning that it can maintain the liquid temperature for hours on end, the industrial stainless steel protects it from scratches, it is environmentally-friendly, and most importantly – it is socially-conscious.
Though it is one of the best ones available on the market, there is something that makes it extremely unique. Every time someone decides to purchase one, this company sets aside 20 per cent of the profit that goes towards improving the water conditions in underprivileged parts of the world.
So, you will not only save the planet from pollution, but you will also help thousands of people who do not have access to clean water.
Klean Kanteen Double Wall Insulated Water Bottle
Strong, light, and 100% high-grade steel, this Klean Kanteen will make your life easier – mainly if you are an athlete. The steel will prevent it from flexing when squeezed and since it is lightweight, you can take it anywhere with you. The cap is leak-proof, so do not worry about your phone, notebook or other things in your bag.
The interior is entirely made from high-grade steel, so do not worry about toxins that would be present in a plastic bottle. Maintenance is easy with this one since you can use a dishwasher.
Since it can hold a lot of liquid inside, it will ensure that your hydration level is up to par. Hence, if there are any adrenaline junkies out there, opt for this bottle. Click here for further information.
Contigo Chill
Last, but equally good as the previous items, Contigo's water bottle recommended by Giftwits has a little twist to it. It features an auto-seal cap, which means that you will only need to press the lid to take a sip of your beverage and release it to seal it automatically.
The manufacturer of these steel bottles is famous for making spill-proof mugs and bottles. Hence, you can rest assured that the content inside will not spill. It has in a wide range of colors to choose from and the most appealing feature is that you can use one hand to drink from it.
It also has a protective sprout, so it will protect you from ingesting germs, dirt, or other harmful substances when you sip from the container.
Thing to Consider
You will need to consider several things before choosing a reusable water container, including:
The Lid/Cap Type – there are three lid/cap types to consider: the flip-top, straw, and screw-top lids/caps. If you love hiking, you will want a lid that can be attached to your bag, or you might want one that is 100% leak resistant if you place it in your bag.
The Designs and Sizes – most manufacturers have bottles available from 10 to 64 ounces. Depending on what your preferences and needs are, choose a size that will be suitable for you. If you choose a smaller size, it will feature a narrow mouth which makes it perfect for walks, commutes, and travel. The bigger sizes have wider mouths. Hence, they are perfect for sports, running, and exercising.
Conclusion
Now that you were able to learn which bottles are the best do not waste any more time and decide which reusable bottle fits your needs best! And remember, say NO to plastics!