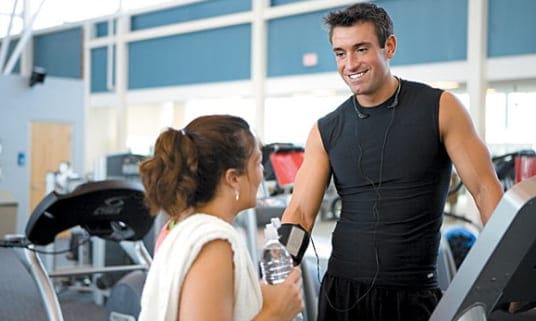 Whether you are a professional athlete, long-time fitness enthusiast, or you are just starting your healthy lifestyle journey, creating and sticking to a wellness regimen can be very challenging. But committing to a healthy life plan is the best way to achieve your fitness objectives. That's one reason why you should consider getting a qualified professional as your personal trainer. But what factors should you scrutinize when selecting a personal trainer?
Getting the right trainer for your personal needs is one of the most important things to consider. This is because they will be in charge of guiding you through essential steps such as creating an appropriate exercise plan, as well as proper nutrition through customized meal plans. They will also help you to understand your body more, and what contributes to your general well-being.
For example, your personal trainer will be able to address problems of muscle growth by helping you understand hormone levels and balance. This will, in turn, help you choose the most appropriate dietary and hormonal supplements. For more information on the role of supplements in hormonal balance, you can check out Mark's review. Here are the best tips for selecting a personal trainer:
Seek Trusted Recommendations
The best place to inquire about recommendations is your favorite gym. That's because they will have enough information to recommend the best trainer to suit your needs. In addition to this, your gym also has trainer biographies that bear the professional credentials, certifications, and area of specialty, as well as their educational and work experience. All this information will help you find out more about a trainer before committing to them long-term. It also helps to find out more about their personal experiences before your first session.
Learn How Your Trainer Works
It is important for you to understand how your personal trainer will measure progress and keep track of your results. They should be able to create a personalized training scheme using your medical history, goals, and current fitness level as the base result.
The reason for this is that it is easier to keep track of changes in fitness and health over time. It will also inform you if you need to adjust your workout program accordingly.
Set Realistic Goals
You will benefit most from working with a personal trainer if you are able to set clear and achievable goals. Whether you are looking to improve your appearance or performance, the ability to work towards a specific outcome will help both you and your trainer.
This is important because your trainer will set their expectations based on your desired results. You should clearly outline this so that you both have an understanding of what the other needs. A good trainer should be able to identify unreasonable goals and help revise them to fit your time-frame and lifestyle. However, try as much as possible to help them by setting attainable benchmarks.
Strategies For Dealing With Pain And Injury
Before settling on a new trainer, it is critical to find out the strategies they have in place to deal with any injuries in the gym. This is especially important if you have existing injuries. You should inform them beforehand so that you know if they have the necessary experience to help you through therapeutic exercise.
This also covers your recovery time, and any periods out of training. Your trainer should keep up with what you are doing outside of training so that they can plan your next session appropriately.
Audition Several Trainers
This will give you an insight into how your trainer treats their clients, and the rapport they have with the people they interact with. It also gives you a chance to see which one you enjoy working with best. They should positively motivate you so that you can achieve your set goals in the shortest time possible. This is important because you are entering a long-term commitment.