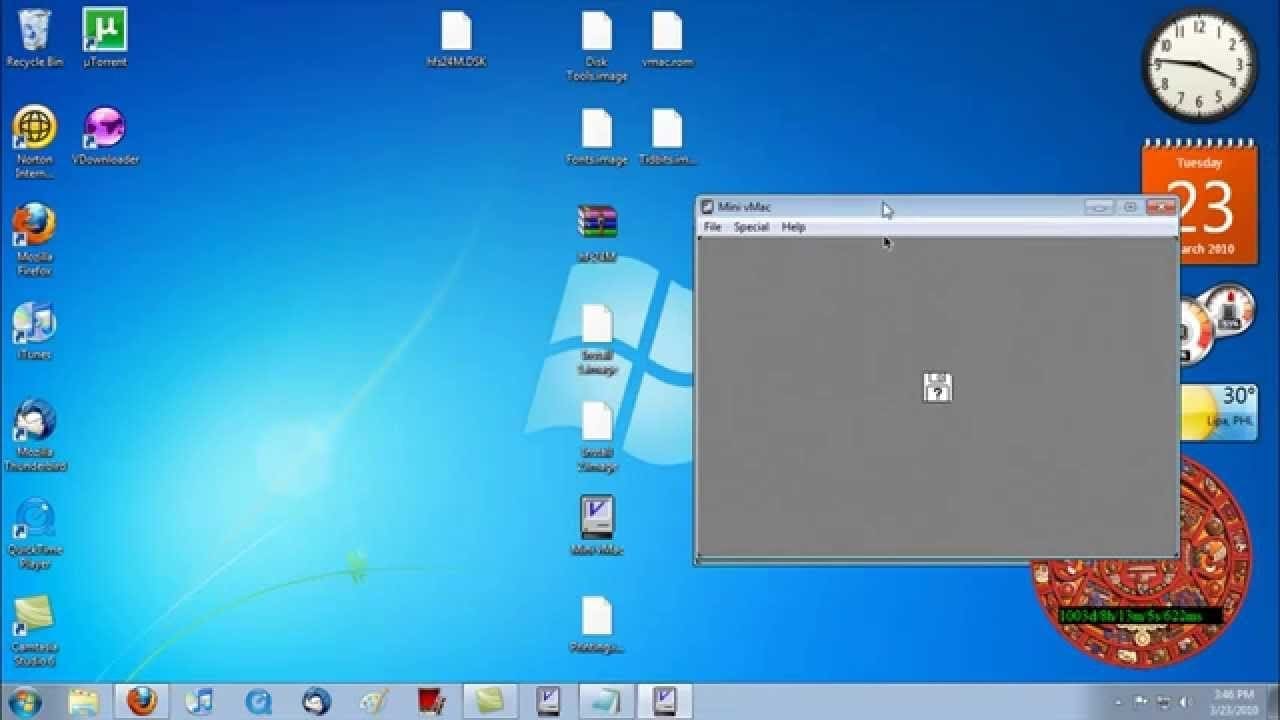 Games have been one of the latest pastimes anyone in the world is enjoying at the moment. Thus, mobile app developers continue to create and innovate games for Android and iOS mobile devices.  But for some, PC and console gaming is still preferred by users for the best gaming experience.
With several original and exciting mobile app games today, smartphone screens provide many restrictions and sometimes hurt our sitting posture. With the help of emulators, mobile apps can be viewed on a much better screen. Get to know the best emulators for your PC below!
Dolphin Emulator
If you're working in the mobile development industry and an avid player of GameCube and Wii games, Dolphin Emulator is the emulator you should have! This emulator lets you play retro games on any device in full HD. It is also compatible with several controllers available in the market, it has a network multiplayer, and has incredible turbo speed.
You can use the Dolphin Emulator on different operating systems such as Windows, Linus, Mac, and Android. From Dolphin's website, you can choose which versions you want to have. It has two versions for Windows and three versions for Mac. However, the emulator is not compatible with 32-bit operating systems, and it is only available in macOS and Mac OS X.
Playing classic games doesn't have to feel like the old times, where it seemed a bit pixelated. With a fast processor compatible with the SSE2 and more cores, it will optimize your system performance and provide a much better gaming experience. You will need a graphics card that supports Pixel Shader 2.0 or higher to use this emulator.
For mobile app developers, Dolphin Emulator also has a Development Version for Mac, and it gets updated in real-time. You get the best and latest features perfect for app development, unlike the Beta Versions and Stable Versions, which you may encounter a few glitches from time to time.
BlueStacks Emulator
This emulator lets you run Android apps and mobile apps on Android, Microsoft Windows, and Apple Mac OS. BlueStacks was a developer to push the boundaries of mobile gaming. It's one of the most preferred emulators globally, with over 130 million using the program.
What makes BlueStacks one of the best emulators of all time? It has a vast selection of experience-enhancing options, providing its users the optimal experience for app development and gaming. It also supports Android N and offers better graphics and saves your phone's battery consumption.
BlueStacks is user-friendly. It does not use so much of your RAM to still do other tasks without experiencing lags and glitches. It has a list of customizable gaming controls, a clean interface, and multiple applications and games that can run in the program. The emulator is open-source and free of use, but it also has a premium version worth $24 a month.
There's more. It supports many games and uses custom key mapping so you can play mobile games with a keyboard. On the downside, it doesn't offer controls over home screen applications, and it often is buggy.
Remix OS Player Emulator
If you want a dedicated emulator for Windows, Remix OS Player Emulator is the best in the market. It offers the most immersive Android experience on your PC and includes a key mapping tool, which allows users to play efficiently with PC peripherals. The best part is You only need a .exe file to run the Remix OS Player!
This powerful emulator built with incredible AndroidPc system integration provides good usability for Android apps on your desktop. It supports high definition gaming systems and comes with marshmallow Android. With your keyboard, you can gain access controls in gaming applications.
For developers, the Remix OS Player Emulator provides app optimization of AndroidPc or chrome environment because of its multi-window support. It is highly preferred for productivity apps. You can use chat apps and several other programs on your device. It also runs most types of Android games in different versions of  Android OS available today!
But like any other emulators available online, there's also a catch. With all the games on the market right now, the emulator does not support them. Remix OS Player Emulator does not have customizable themes for you to tweak, unlike the other emulators.
Nox Player Emulator
This emulator is one of the most suggested Android emulators for PC. Anyone can use the program. The emulator is GDPR compliant, so it is safe to use since it protects your personal information.
Nox Player Emulator is also among the best emulators that provide a stable gaming and application experience. Users have witnessed the same gaming experience from smartphones into their PCs. You can run both gamepad and keyboards smoothly, and it enables script recording too.
Professional gamers around the world highly recognize this emulator. It has 150 million users and is available in over 200 countries around the world. Asian countries frequent the use of the Nox Player Emulator. The developers of the program are actively improving the emulator with premium features.
Nox Player allows you to work on several games at one time. It also has an open keyboard mapping that runs in a single click and supports all gaming controls such as a gamepad, mouse, and keyboard. It comes with a macro recorder, perfect for developers and game streamers, and the emulator fully supports Android 7 games.
The emulator is supported by many operating systems used in the market, such as Android, Microsoft Windows, and Mac OS. This open-source emulator comes with an upgraded Android version to offer the best gaming experience.
Despite being able to function while opening several windows, it lags when you used too many of them on your device. The interface also needs to be enhanced for better user experience.
Android Studio Emulator
This emulator is Googles' official IDE for the Android operating system. With its extensive and flexible features, you can start using mobile applications on PC faster than any emulators available online.
It offers the best performance and provides more freedom for developers and gamers to work on several apps. Android Studio Emulator also supports high definition games and consumes low memory on any system. It is the most reliable emulator in the market today!
Android Studio Emulator has a graphical user interface that allows anyone to set any theme of their choice. Multiple applications can also be used simultaneously on this emulator. It can work on several functions for development since it is based on Java language.
Takeaway
Mobile developers and gamers have increased over the years. With the demand for better gaming and development processes, we have to use the best emulators to provide the best results. Install one of them on your PCs today!