Although you can take the International English Language Testing System or IELTS exam as often as you need, you don't want to keep wasting time and money by retaking it to get the required points.
When you don't get the required scores, you may be delayed in joining the start of your course if you need an IELTS certificate to be an international student.
If you plan to work or migrate to an English-speaking country, failing to acquire the needed marks means delays in your travel plans and the start of your employment.
You also have to pay the exam fee whenever you take the test. This means additional expenses on your part.
Undergoing IELTS training in Abu Dhabi increases your chances of getting the scores you need when you take the exam.
IELTS prep or coaching courses can prepare and arm you with everything you need to take the exam with sufficient knowledge, skills, and confidence, putting you in a better position to get high scores on the exam.
Advantages of Taking Up an IELTS Preparation Course
If you need to take the IELTS test to study, work, or migrate to an English-speaking country, below are the biggest benefits you can experience when you sign up for a coaching class before your actual exam:
You are under the tutelage of qualified tutors.
Preparing for the IELTS exam under the guidance of experienced and qualified tutors can go a long way in helping you acquire the scores you are aiming for.
IELTS coaches have excellent skills in writing, reading, listening, and speaking in English – the four parts of the test. They will impart their knowledge to you to ensure you can answer as many exam questions correctly.
The tutors can also prepare you for the speaking test, which many examinees struggle with and get low scores.
Aside from going through the topics and modules, your coaches will give you meaningful feedback and advice throughout the preparation course. This step can help you be more prepared and confident before and during your test.
You have access to good-quality, relevant review materials.
Providers of IELTS tutorial courses have a collection of good quality and highly relevant study materials.
Aside from the materials, your tutors will give you, you can have access to additional resources you can use to supplement your studies. As a result, you can broaden your knowledge and be more adept at answering the test questions.
You can also be sure that the study materials you will use are accurate and up to date. Because of this, you can be certain the information you learn is correct and updated.
Moreover, these materials come in different forms. They can come in printed and digital options, making it easy to choose which ones are more convenient for you to use when you engage in self-studies.
These top-notch and accessible review materials can help you ace the test and improve your overall English proficiency skills.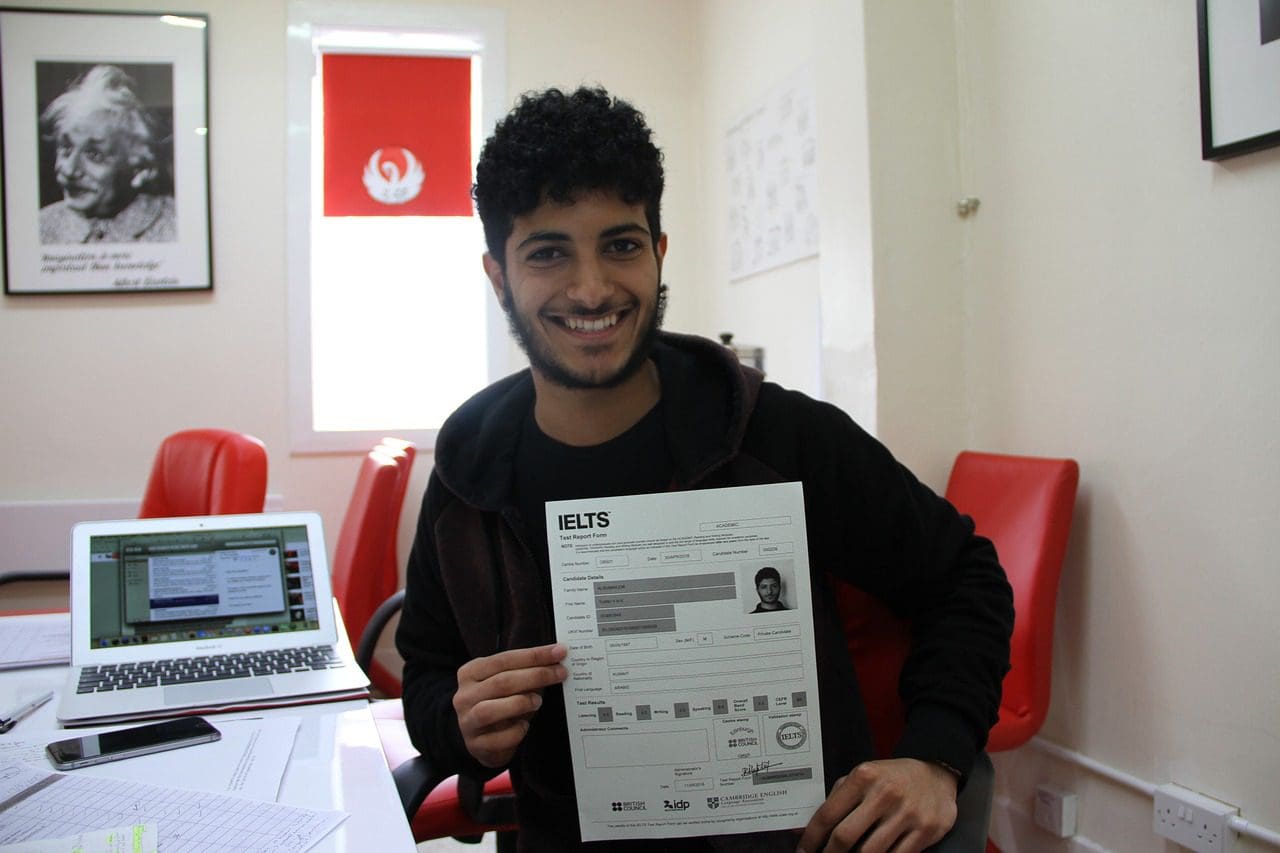 You can participate in mock tests.
Timed, full-length mock exams are an important part of an IELTS preparation program.
An IELTS practice test is like an actual IELTS test. The former has the same composition, difficulty level, and timing structure as the latter.
Taking full practice tests several times before the IELTS exam can help you pinpoint the areas you need to work on. This is because you will get the examination results, allowing you to identify your weak areas and the mistakes you keep making.
Additionally, mock exams can give you an idea of how the actual IELTS exam will go, preventing you from guessing and coming up with wrong scenarios. And this can go a long way in helping you become more prepared and reduce your anxieties during your test day.
Mock IELTS exams also include the speaking part, which means you can get additional help and tips if you are not confident about your oral communication skills.
You can get additional test-taking tips and advice.
Aside from brushing up and broadening your knowledge and skills in the English language during the review course, your tutors can share tried-and-tested tips and advice that can help you get high scores on your IELTS exam.
Qualified IELTS tutors will share their best strategies to help you answer the questions in less time.
They can also share tips to help you perform well on exam day. These include skimming and scanning texts, using different grammatical structures when writing, taking notes during the listening test, and speaking confidently and fluently as possible.
Additionally, they can recommend the best clothes to wear, what to eat, and other things you can do the day before your exam to feel more comfortable and confident during the examination.
You have a tangible review schedule to follow.
Although most IELTS preparation course providers offer review lessons with flexible schedules, having classes to attend and a timetable to follow means you can devote enough time to getting ready for the test.
Your IELTS coaching program ensures you learn something every week to help you get the scores you need to obtain.
A review schedule also helps you stay motivated as you prepare for your IELTS test.
If you want to pursue your dreams of studying, working, or migrating to a country that requires an IELTS certificate, make sure to put looking for a reputable IELTS coaching center on the top of your to-do list.
About the Author:  Jerrin Samuel is the Executive Director at Regional Educational Institute (REI) in Abu Dhabi. Since 1995, REI has been at the forefront of education by delivering quality corporate training courses in the UAE, helping many businesses and organizations achieve greater productivity and higher customer satisfaction.