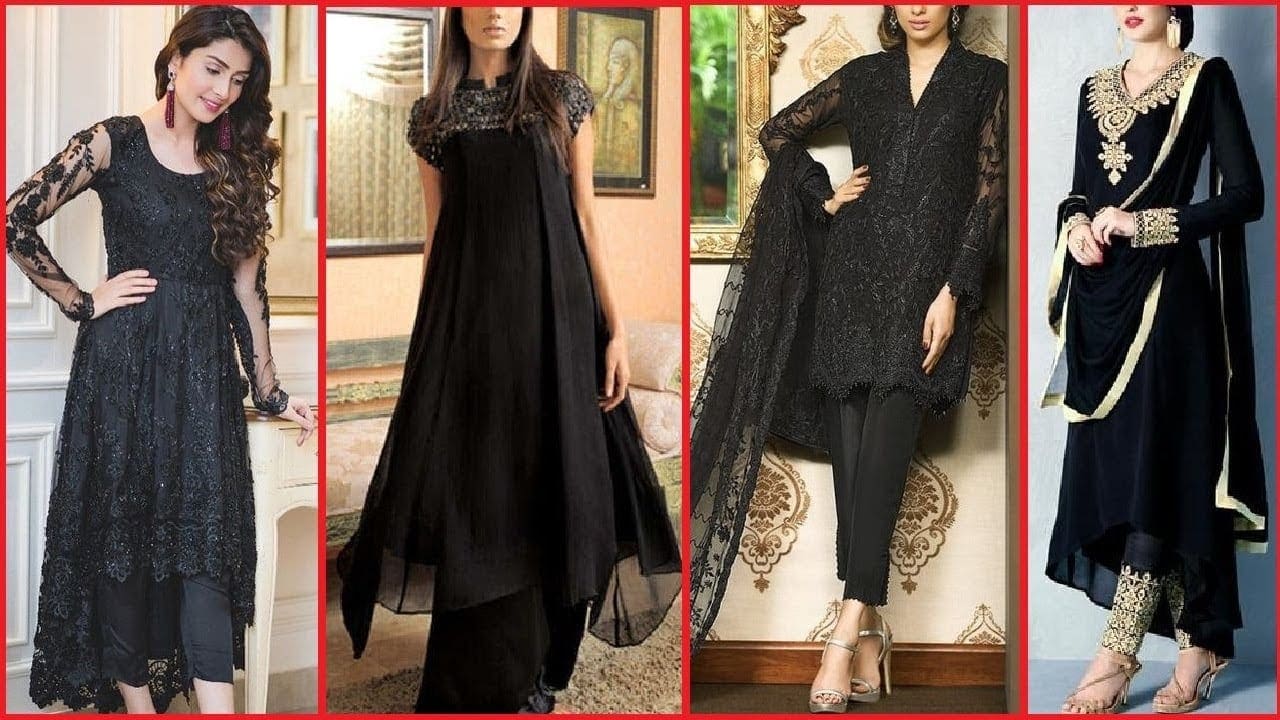 The monochromatic look is the most notable fashion statement amongst people at the top in various sections of the society. Be it the white preferred by spiritual masters, black chosen as THE color by fashion gurus and top leaders of financial institutions, there is something about wearing just one color everyday everywhere that always works. Mark Zuckerberg's famous grey t-shirt with jeans or Steve Jobs black mock turtleneck t-shirt with jeans are signature looks that added to the appeal of these two not only as tech giants but also as influencers. It is common knowledge that most people at the top prefer black as the color in most industries. In the Indian context for women's clothing, a black kurti enjoys an equal amount of import.
A long skirt for women teamed with a black kurti is a unique and evergreen style statement in India that hasn't gone out of trend for a long while now. Be it Bollywood divas or fashion designers or models or artists, this is one trend that is going to stay. Naturally, the trend of wearing black has percolated to every other aspect of dressing for people who are not in the so-called showbiz or professions that face a camera as part of work.
Take for instance the wardrobe of a regular Indian teenager, there is always a black component. A couple of black tops, a black kurti, a pair of black jeans are common in the wardrobe of many young professionals. It doesn't stop there, a long skirt for women though available in multiple colors and designs, the one in black always finds its way into the party clothes section of grown-up women too. There are favorite black sarees in all kinds of materials including kanjeevaram too. Truly, madly, deeply, we are a black loving populace! There are no two ways Fashion tips for women.
Why in the world, is black so popular!? Here's why:-
Black is a brilliant color. It makes one look sleek and sexy irrespective of the body shapes, curves, and figure. Black is great for petite, tall, slender, plus size and zero sizes. It adds an amount of oomph factor that no other color does.
Black is great for maintenance. Stains do not show and spills do not make a mark when the color is black. It can be worn everywhere with hardly a care as the color literally hides all kinds of damages that do not involve a tear.
Black is gender neutral. If there is one color that is common to both the sexes, it is black. It adds an appeal that is way beyond a blue, green, pink or red. It is intimidating and intimate, exquisite and erotic. Depending on the occasion, the color black can be used to create the look.
Black makes choice easy. When you opt for a monochromatic look, there is no hassle of choosing a color for each day. It is that bit of stress less for a busy day.