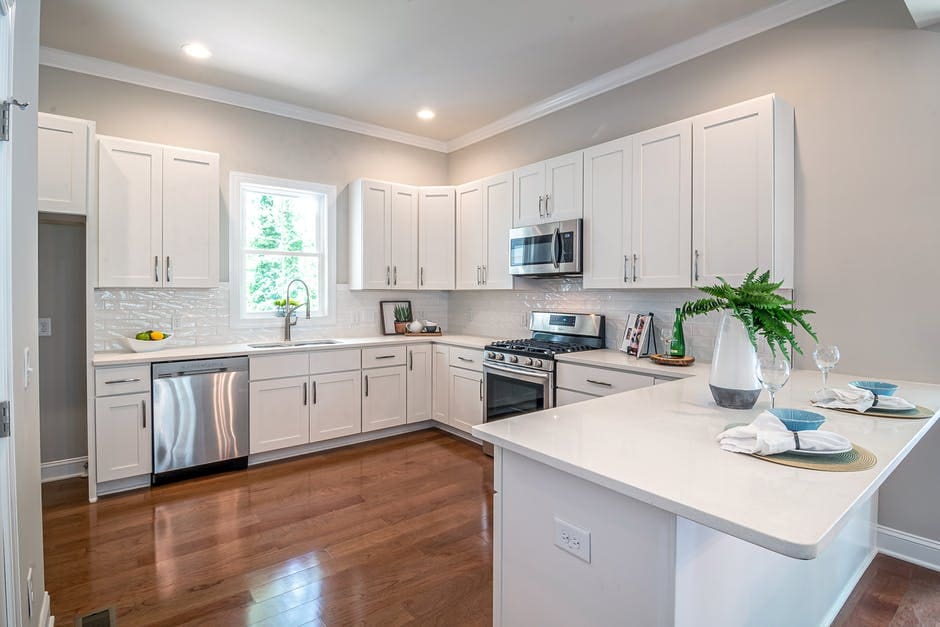 It's hard to keep up with the changing trends in interior design. If you're planning to restore your kitchen and looking for trendy ideas, check our list for inspiration!
The kitchen is a hard nut to crack in terms of interior design. Just like the bathroom, it has to be functional and easy to clean, considering the way it's used. How to fulfill these criteria while keeping it stylish? These tips will help you get there!
#1 Terrazzo tiles
One of the biggest trends of 2021 is still strong in interior design! It's evolving – last year, it was the grainy structure we were looking for, and now we prefer larger mineral chunks and bolder colors. One thing is certain – terrazzo tiles are both beautiful and practical. The stains are less visible on their surface, so you don't have to worry that things will get messy.
Terrazzo tiles look great with white and beige kitchens as well as those painted pale green which is one of the trendiest colors of 2022. For a spectacular effect, you can pair them with beige furniture with shiny finishing (search at https://kitchenfurniture.online/)
#2 Glazed partitions
Open spaces have their advantages, but in the times of remote work, they're not the most comfortable option anymore. It's hard to focus with the blender's noise around, not to mention the distracting smells! So, how to divide the kitchen and living room space without making the space feel more claustrophobic?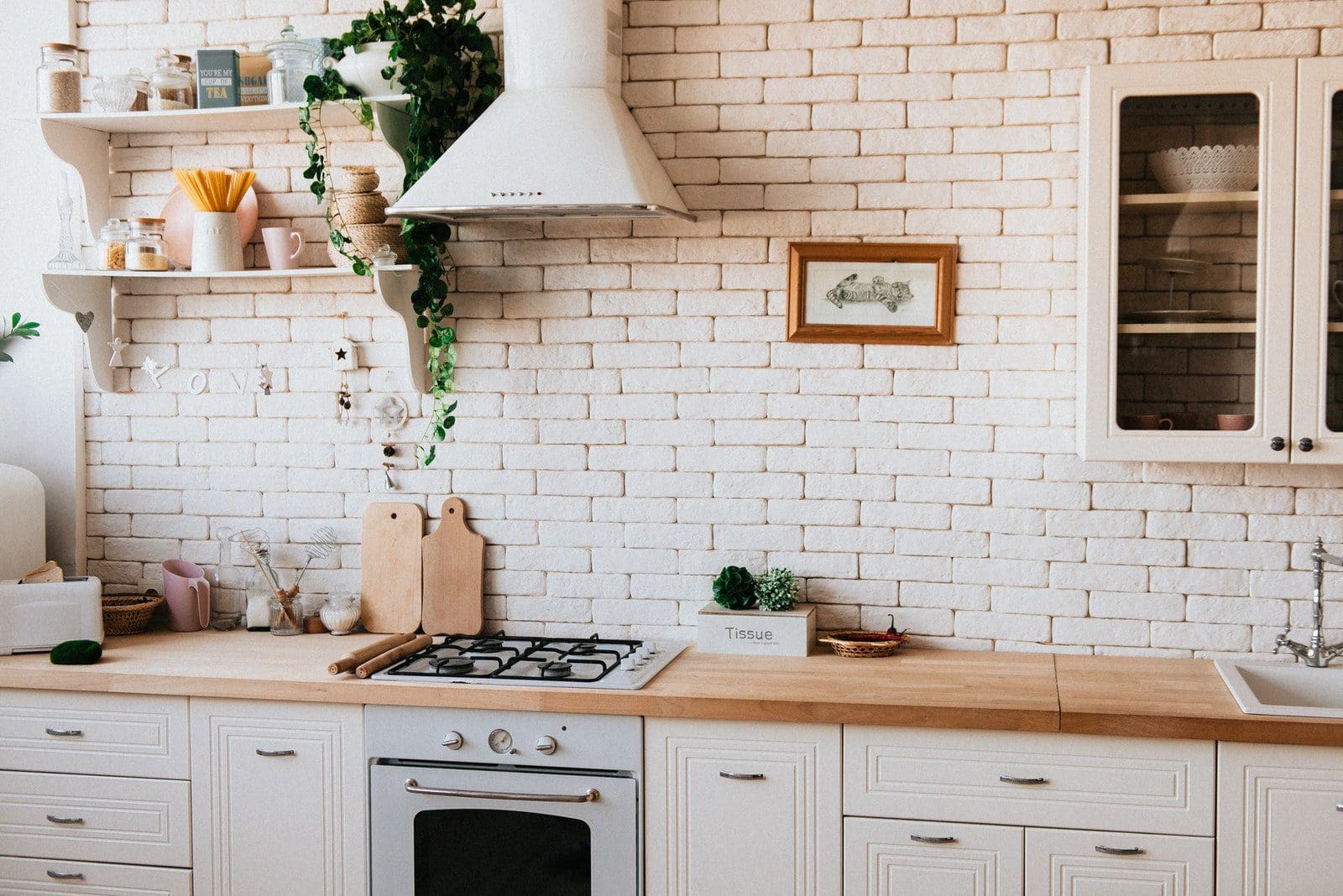 Glazed partitions are an answer! They don't disrupt the flow of natural light, making the kitchen a natural extension of the living room while solving the issues mentioned above. The most trendy ones imitate the industrial style with their chess-like grid. They look great with stainless steel ovens and stainless steel gas hobs with shiny finishing.
#3 Jungle kitchen
2020 and 2021 made us rethink our approach to nature. While being stuck at home, we figured out how important flora is for our well-being. Many have turned this discovery into a hobby, greening their space with numerous indoor plants. While the kitchen is not the most common spot for plants due to the challenging conditions (high temperatures, fluctuations of humidity), you can still make it green – and it's worth it!
It's crucial that you choose resistant plants like all kinds of succulents (String of Pearls plant or Echeverias will look spectacular). Epipremnum will also be a good choice since it's resistant to varying conditions and develops quickly, forming spectacular garlands. Kokedama planting will also guarantee a jungle look, but make sure to keep these moss balls away from the oven and stove!