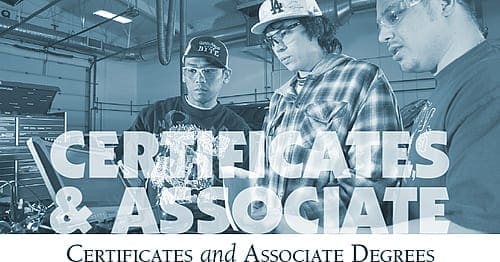 For those who don't have the financial resources or the time to pursue a bachelor's degree, an associate degree can still plant the gateway for an array of stable and high-paying careers. Of course you need to be careful—some associate degree programs are merely a stepping stone for continuing education. However, if you know that all you want is an associate degree, then you might want to consider some of the programs listed below
Programmer/ IT Specialist
As the world will continue to depend on technology and computers to simplify work and personal life, it will also need to depend on highly trained professionals who can create and support those technologies and computers. That said the IT field is an excellent program to pursue right now. While an associate degree in computer programming or some broad spectrum of IT might not give you the immediate salary that you want, you can definitely work your way up the ladder once you get some years of experience under your belt. Thus if you're good with computers and various computer languages, an associate degree in this field may just be the ideal thing for you.
Registered Nurse
Similar to the growing need of computers, the world will also need a staff of individuals to care for the sick and the elderly. Thus there is great stability in this field—people will always needed nurses more than just about any other healthcare worker in the industry ( aside from doctors of course). That said, you can work in hospitals, small physician offices, or even elderly homes.  But although an associate degree is the minimal degree you need, it would be wise to find an employer than will pay for your continuing education. That's only because as more students aim to earn bachelor degrees in nursing, competition is getting tough. So to ensure job security you'll also want to learn more. So if you are a very nurturing person and want to be a healer, this might be the perfect route for you.
Paralegal
Typically one needs an associate degree or a special certificate to become a paralegal which in short is someone who works directly with lawyers and helps assist them during their case work. It's a great opportunity if you want to part of the judicial atmosphere without having to become a full fledged lawyer or judge. To become a paralegal you'll need strong reading, writing, and organization skills to be successful.
Melissa Miller is a blogger and freelance writer who specializes in higher education news and technology. She is especially interested in and excited about the future of college education, which will be increasingly conducted on online learning platforms. She welcomes your comments and questions at [email protected].