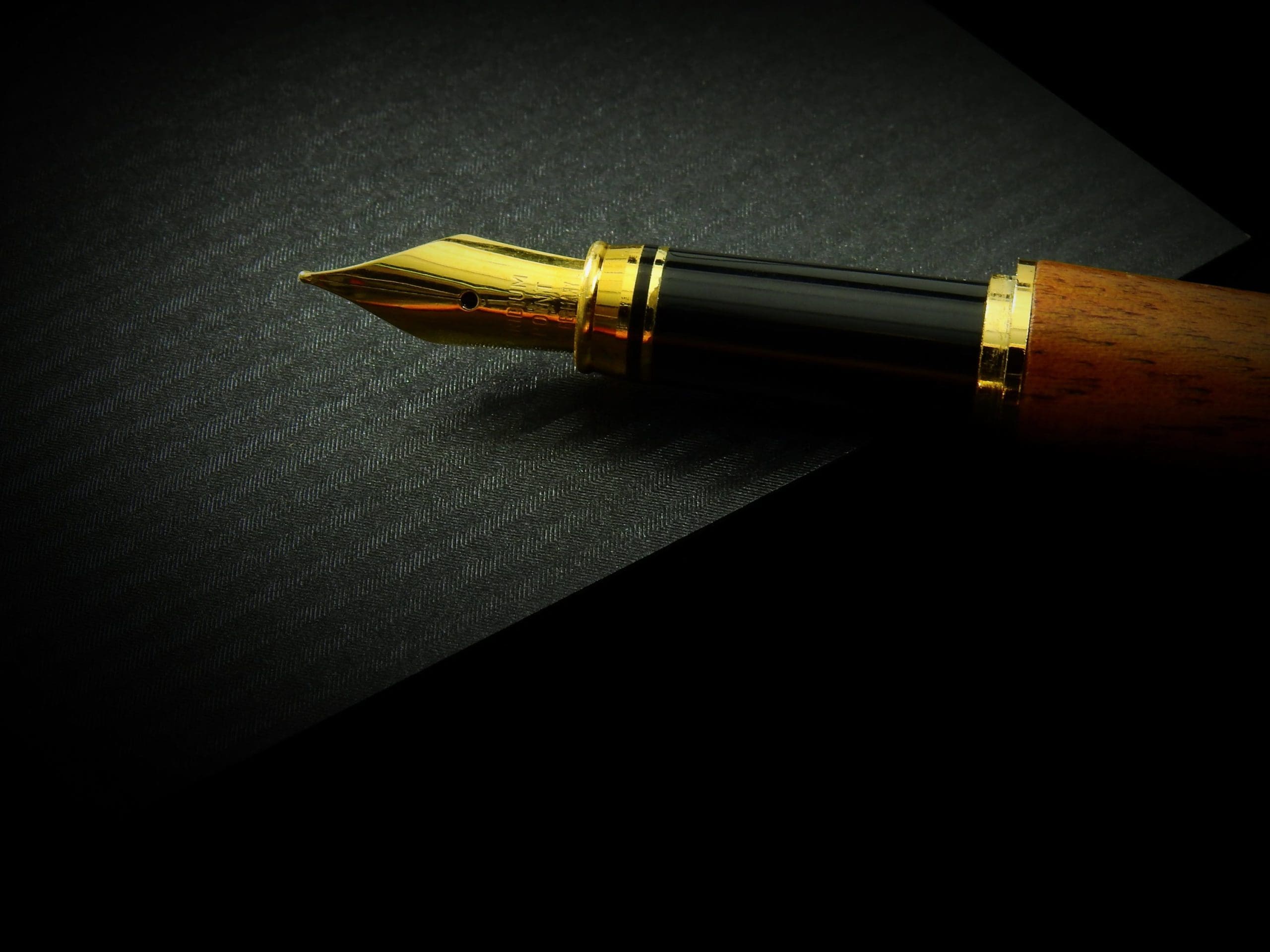 Humans and pens have a deep relation based on hundreds of years. Centuries ago, people used to write with birds' feathers, wood pieces, and stones. Gradually things improved and progressed, and so are the writing instruments. Fountain pens are the most advanced form of pens which came into existence in 1920. Though the trend has shifted a lot and now digital devices have taken over the traditional pens, but still many people adore expensive pens and don't give a second thought to an expensive pen they like. We have jotted down a list of 10 most expensive pens in the world which are indeed masterpieces.
Conway Stewart Westminster Teal Pen 
The beautiful pen illustrates amazing intricacy and features oak leaves which are a symbol of jolly olde England. It's gorgeous and soft color gives it a classic look while the promising convenience in writing will really prove it a worthwhile investment. The pen is not just a writing instrument; instead, it helps you maintain a style you always desire for. Keep it with you to cast an impact on your business partners or gift it to someone special who really deserves it. However, royalty never comes in a few bucks, so get ready to spend $1, 800 on this luxurious pen.
Graf von Faber-Castell Pen
Embellishment and gold have centuries-old relation. Gold possesses outstanding features such as durability, elegance, and lustrous appearance, which make it a must part of premium quality products. Graf Von Faber comes with 18-carat gold nib that not only looks beautiful but also gives perfection and ease in writing. Its barrel is made of sandalwood that keeps the page fragrant. It comes with two valuable accessories, i.e., a wooden case and a brochure. The price of the fountain pen, ballpoint, and accessories is $2000.
Diamante by Aurora
'Jewel Pen' is the right title for this beautifully designed pen. Its mind-blowing exquisiteness stuns every eye from its beauty while the real ornaments are added to it. The pen is so expensive and luxurious that Aurora makes only one pen every year. The nib is made of 18-carat gold while the rest is topped with 30-carats of diamonds. It can be the perfect signature pen for a royal family or an ultra-rich individual. The glossy masterpiece is available at the cost of $1.28 million.
Mystery Masterpiece by Montblanc
The pen redefines beauty at its best. Its intricacy, designing, and detailing explain well as why the pen is sold for an eye-popping $730, 000 per pen. More than 800 diamonds are used in its preparation while 30 carats of encrusted gems are also a part of the pen. The company gives a choice to the buyer to choose the jewel of his own choice among three variations, i.e., sapphires, emerald, and rubies. Every year they make only three pens as the entire process requires time, skills, and money.
The Four Seasons Pen
Have you ever wondered to see a chameleon changing its color? What if I say that there is a pen that changes color in every season? It's true.  "The Four Season Pen" has this ability to change its color according to the season. It turns red in summer and informs the user bout the winter season with its gray color. If the color is brown, then it means you are using it in Autumn season while green is an indication of the spring season. Only 33 Four Season Pens were made, and each was sold out at the cost of $36, 000.
David Oscarson Pens
These are designer pens which include three levels of guilloche and five hard enamel color. Whimsical circular designs give them a perfect classic appearance while each pen has rhodium vermeil finishing. They are sleek and easy to carry everywhere.  Blue and silver colors make the perfect combination, but the price of these pens are not very inviting. Each carries a price tag of $4, 900.
OMAS Limited Edition Pens
It's another masterpiece for pen's lover and style admirers. You can see a monument erected by Lysicrates on the top of the pen while the clip portrays the votive motif of the monument. 18-carat gold nib and clip give it a royal look while real diamonds are engraved in them for the embellishment. Class and style are not within the access of everyone and is the OMAS pen that requires a hefty amount of $16, 500.
La Dona Menagerie Fountain Pen
The credit for creating this awe-inspiring pen goes to a Mexican cinema star who ordered a gold crocodile necklace. The company created it for her, which also gave them an idea of creating some classic pens crafted with a crocodile head design. Soft and elegant colors are used to maintain the regal appearance, and diamonds are used to beautify the artistic piece. A staggering amount of $4000 should be paid to buy it.
Grayson Tighe Limited Edition Fountain and Rollerball Pens
This is the best choice for CEOs and executives who have to attend high-level meetings with foreigner business partners. It has 18-carat gold nib that boosts its beauty while the rest of the pen is adorned with iridium and rhodium. With just one simple fill, it gets enough ink for a year writing. Like the beauty of the pen, there is nothing playful with the price as you need a hefty amount of $24,000.
Ripple HRH Limited Edition Visconti Fountain Pen
The pen is available in three different colors, i.e., gold, green, and black. It looks ravishing in all three colors and stuns every from its mesmerizing beauty. 18-carat gold is used in the manufacturing of the nib while lustrous black and glossy golden finishing prove it a worthy investment. Diamonds make it look more beautiful and a long-lasting writing instrument. Buy it at the cost of $457, 000.
Beauty and class go hand in hand, and our expensive pens' collection illustrates their best combination.