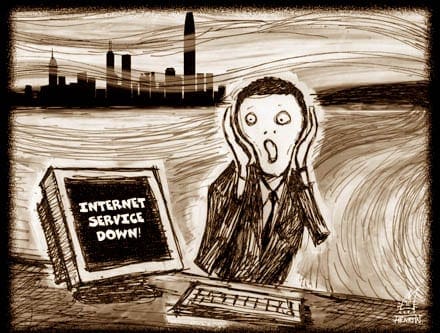 Finding the best internet broadband provider might sound easy until you start talking about the cost of their services. Most small and large companies struggle with settling the exorbitant cost of reliable internet connections, especially when they need to cut the cost of production. In this article, we have discussed some of the best ways to reduce the cost of the internet.
Consider Affordable Broadband Service Providers
Great internet offers do not only mean a stable internet connection with reliable customer support. As a user looking to keep the internet bills low, you need to conduct a broadband comparison and select the most affordable packages. Cheap internet connection might not have additional services such as TV and Phone.
To find affordable internet providers, look for the companies with the best reputation and have been in the market for some time. Talk to them about your concern with the expenses, and they will design the best deals for you. Make sure to ask if there are additional charges once you have made your subscription.
Get Your Own Modem and Router
Whether you are trying to stay connected at home or in the workplace, you can never go wrong with a modem and router. This is the best way to reduce internet bills because you shall have chosen to buy your internet hardware instead of renting it.
Broadband service providers charge a lot of money to rent their hardware. If you stay with them for two years, you shall have spent money that would be enough to buy a top-rated modem and router. However, you should note that if you get your modem and router, you will not get any support from internet companies if it develops a glitch.
Reduce Your Speed
High internet speed makes you spend more money than necessary. Whether you need it for your individual use or a company, try to reduce the internet speed, and you will not have to spend a fortune on your internet. If you like fibre optic, it helps to consider the ones with lower speeds to keep your internet bills affordable.
This technique works well for companies and individuals who do not mind facing some buffering while using the internet. If you have internet intensive devices at home or in the office, you might need a high-speed internet connection to optimize your productivity.
Disconnect Internet When not Using it
If you have the internet running, but you are not using it, you will pay for something that did not help you in the first place. Once you are done using the internet, kindly disconnect your mobile devices and PCs to avoid extra charges. If you leave your browsers on, while viewing a page, you will be charged for the pop-ups and adverts that are running in the background.
Share this information with your workers to reduce the internet bills overtime. If you need it for your individual use, it helps to abandon fibre optic internet for SIM-only deals because they let you have control over your internet expenses. With sim only deals, you can turn your data off at will whenever you don't need to use the internet.
Conclusion
You don't have to spend a fortune on broadband services, especially if you conduct a broadband comparison. There are both expensive internet services and cheaper ones for individuals operating on tight budgets. Talk to your friends and loved ones if you are unable to find what you are looking for on the market. It will help you get real, direct recommendations that will help you reduce overall internet bills.