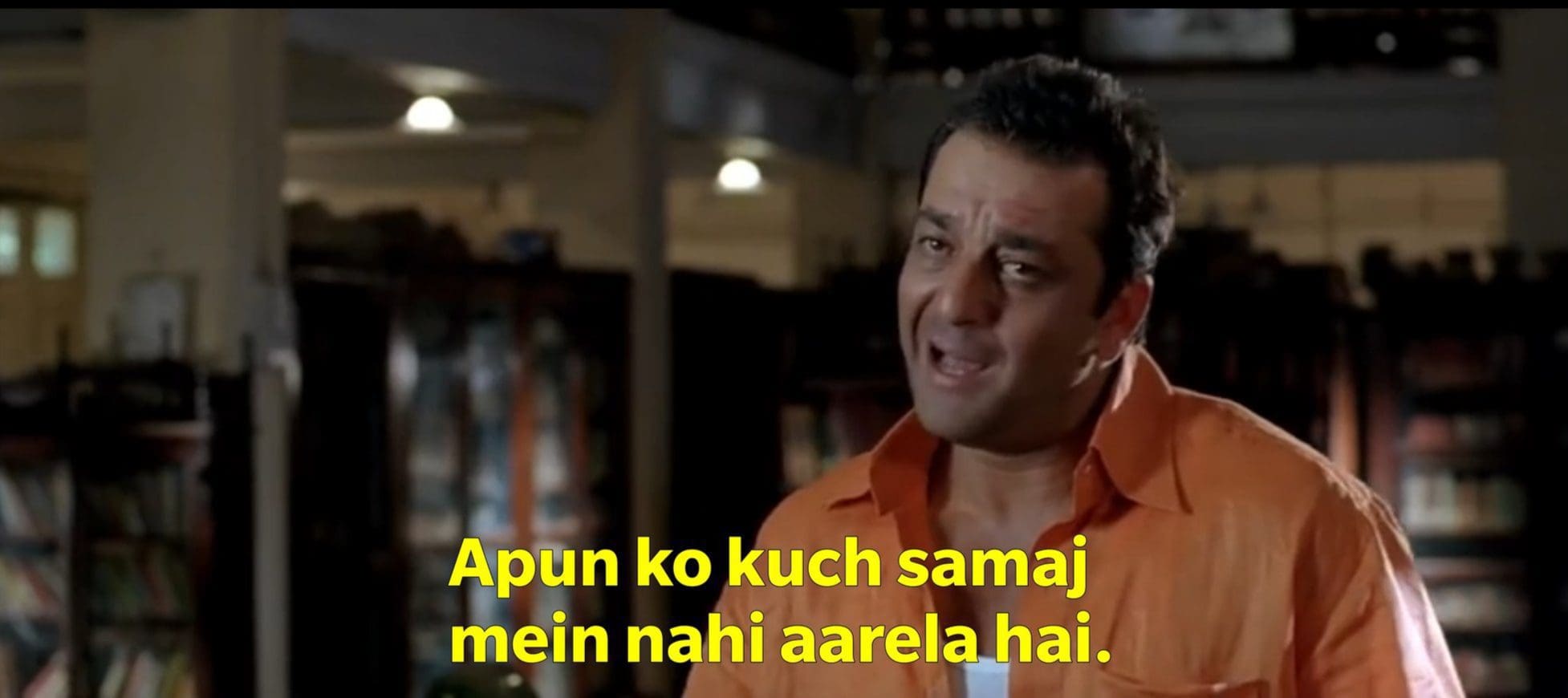 A "Class of COVID-19" batch's doctor's wrong diagnosis led an influencer, Sakshi, to almost death in a private hospital in Colaba, South Bombay on Tuesday, forcing the patient's Instagram followers to revert back to Munna Bhai MBBS. 

The unfortunate incident has led to a lot of trolling and protests, especially from the twitterpated netizens who took to Twitter to trend hashtags, with #CBSEFORSAKSHI getting almost 10,000 retweets. The doctor, He Who Must Not be Named, has been booked under IPC 336. Sakshi was admitted to Final Destination Healthcare on Sunday. "She had serious injuries as she was hit by a train. As there had been a chance of organ damage and internal bleeding, we intended to start our treatment as early as possible," said Dr Prem Manusmare, a senior doctor. "But when she said that it was a suicide attempt, we decided to wait for the cops to interfere," he added.

The doctor had recently joined the hospital after virtually graduating from her medical college. Reports say that she was on night duty that day, and on seeing a young girl in so much pain, she started treating her. After basic treatment, the doctor deduced that there was internal bleeding but paid no heed as she wrote in her prescription: "Patient shows signs of internal bleeding, but it is not an issue as that is where the blood is supposed to be." Therefore, the young doctor declared Sakshi to be discharged soon.
"I saw that the patient of Room 13 (Sakshi's room) was crying in pain late that night. As all the senior doctors had left, I decided to call Dr. Kabir Singh," said a nurse, who wishes to remain unnamed. "But then we decided to request our best doctor (now retired) Munna Bhai MBBS, because of the former's blood fetish," added Mr. P. Gupta.

On being asked about the investigation, Anmol Gote (SI) said that it was purely a case of medical negligence and also raised questions about the effectiveness of online classes, especially for medical students. "The doctor used to bunk her online classes a lot and instead spent her time binge-watching web series and movies on various OTT platforms. She admitted to watching Brooklyn Nine-Nine, a famous sitcom, and took Jake Peralta's joke in which he says, 'The doctor said all my bleeding was internal. That's where the blood's supposed to be,' and used that knowledge in her professional life.

A quick and thorough investigation helped the cops to nab the culprit and bring justice to the victim. Sakshi has also received plenty of support, as many people have planned a candle march by circulating WhatsApp forwards requesting people to keep a black display picture. Not to forget, Twitter has already cancelled Brooklyn Nine-Nine. 
P.S.: All the facts in this article are made up. But you already knew that. Didn't you?
About the Author: The Author is a first year student of Manipal. He is a part of the resistance that protested against their parents about going back home when the second wave hit Manipal in March 2021. However the resistance failed and he will be back home soon.