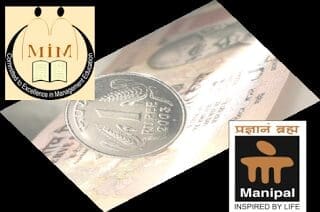 Manipal Institute of Management is organizing a Workshop on "Managing Investment Wisely" on 10th March 2011 at MIM, Manipal between 9.30 am and 12.45 pm.
Venue: AC Class Room, MIM, MIT Campus, Manipal
Time: 9.30 am to 12.45 pm.
Date: 10th March 2011
Resource Persons:
Mr. Harish, M.Tech
Associate, Motilal Oswal Securities Ltd, Mumbai.
Mr. Muralidhar Kini, B.Com, FCA, DISA (ICAI), DIRM (ICAI)
Practicing Charted Accountant, Manipal
Participants: This Workshop will be beneficial to professionals, students and people from academics.
Participation fee: Rs.100 for Working Executives/Professionals and Students of other institutions.
For Further details, please communicate to
Mr. Ranjith V K / Mr. Nandan Prabhu
Faculty & Coordinators, Manipal Institute of Management
Ph: 94805 32538, 0820-2571924
Mr. Adithya Baliga, Student-Coordinator,
Finance Forum, MIM, Manipal, Ph: 98447 28774