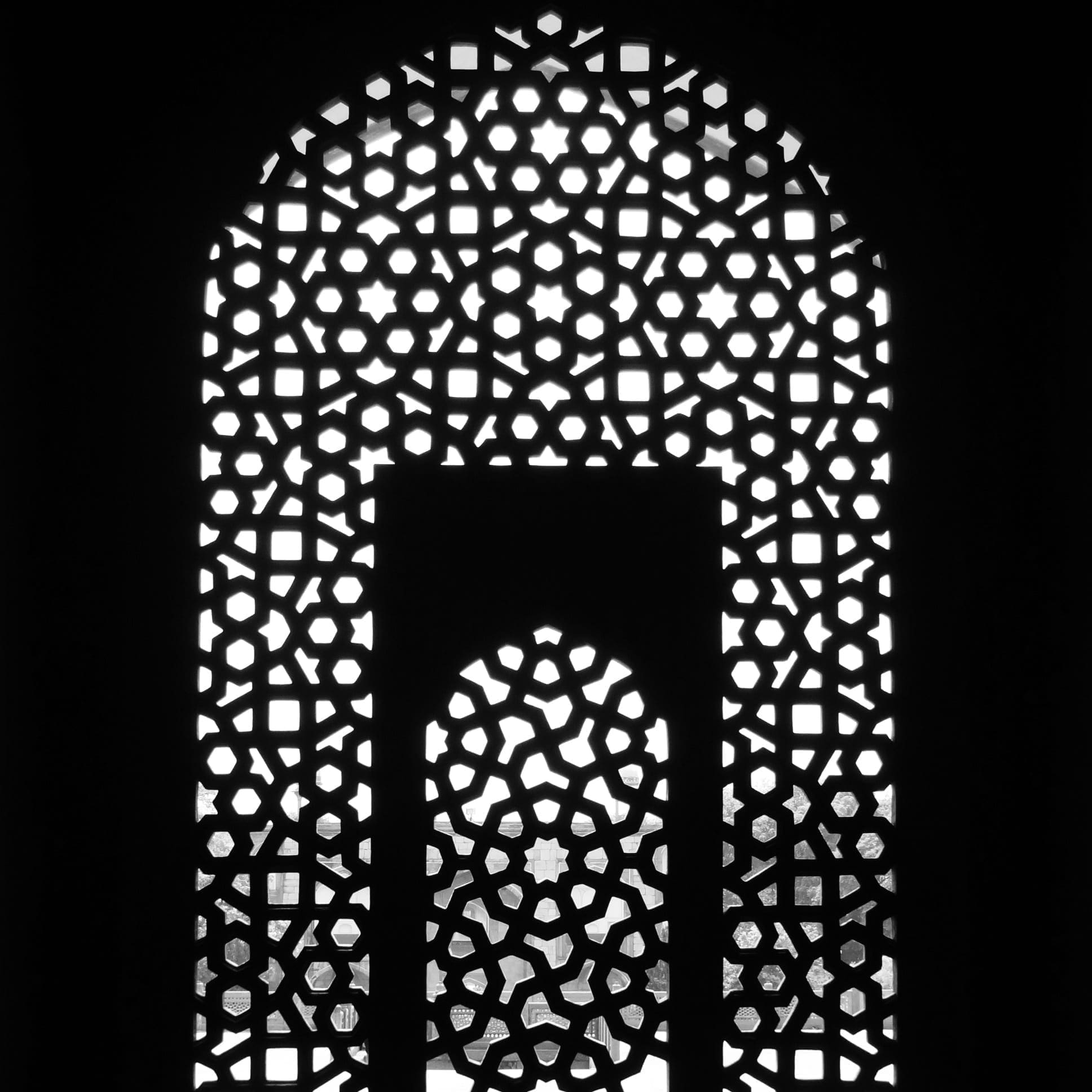 "Life seen through the veiled screen is more like our life consisting of half truth and half lies; half facts and half fiction; where love and hatred reign together."
It's not everyday that you go for a 7 day trip to Northern India and explore the historical monuments in the Delhi Territory and the states of U.P. and Punjab. For that reason, when I got a chance last summer, I took my camera along with me. From the white marble of the Taj Mahal to the red sandstone of the Red Fort, I wielded my lens at whatever entity that caught hold of my aesthetic sense.
Shown below is a photograph which I captured while inside the mausoleum of the Humayun's Tomb, New Delhi. It was a totally random snap which after minute post-processing turned out to be one of the best photos I've clicked till date.
The Humayun's Tomb (Urdu : Humayun ka Maqbara) is the tomb of the Mughal Emperor Humayun. It was constructed in the year 1569 under the orders of his first wife, Bega Begum and designed by the Persian architect, Mirak Mirza Ghiyath. Constructed using rubble masonry, red sandstone and white marble, it is a perfect example for the then prevalent Indo-Islamic architecture. The lattice screen (Hindi : Jaali) shown in my photograph has been carved out from a single piece of white marble.
Send us your photographs, articles, reviews at [email protected]. Keep clicking!