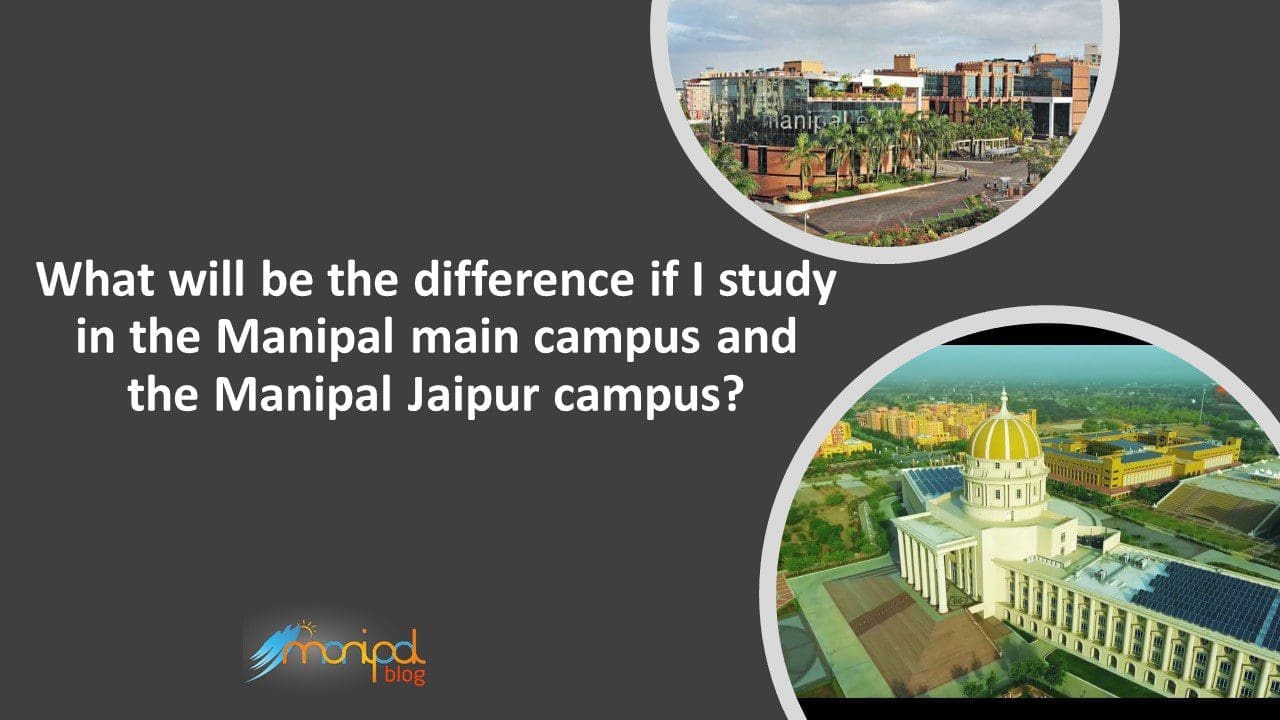 Manipal Institute of Technology is one of the most prolific private institutes in India. Established way back in 1957, this college is an epitome of invincible educational practices in India. Ranked among the top 5 colleges of engineering in India, there is very to debate whether this college would be ideal for you or not.
On the other hand, one of the other prominent branches of Manipal institutions is the Manipal Jaipur campus. This institute was inaugurated in 2001, whose invitation was itself given by the government of Rajasthan. With a massive allotment of more than 100 acres, this institute is one of the biggest and eminent ones in Rajasthan.
But the question is which one would be better for educational purposes. Let's find out.
Faculty and teachings
Manipal's main campus is renowned for its impeccable quality of education and even sophisticated methods of teachings. But the major reason behind its unparalleled success is the quality of veteran faculty. With incredible proficiencies in major technological aspects of chemical, civil, aeronautical, electrical, and engineering subjects, this college would be a great choice if you are looking forward to making a mark in any of these fields. Faculty at the main campus flaunts illustrative educational qualifications from the most eminent colleges, which itself speaks volumes of the level of education.
Manipal Jaipur campus, on the other hand, also is quite renowned for its high-quality education, but let's face the fact that they are not as refined and experienced as the faculty on the main campus. The campus may be a lavish one, which looks stunning but if you are looking for engineering purposes, Manipal's main campus would be ideal. But if you want to opt for other courses from various streams like humanities, architecture, fashion design and journalism, then you may opt for this college.
Overall, Manipal main campus would be ideal for engineering purposes due to the great proficiency of the professors.
Scholarships
Manipal main campus has over the years evolved as one of the platforms from students from all backgrounds to make a mark in the engineering sector, extremely talented students are privileged with 100% scholarship, which has the paved the way for their amazing careers in this immensely competitive era. Thus, Manipal main campus has extracted the best out of the brilliant students with great financial support. Thus, if you are a prodigy in the field of engineering, then Manipal main campus would be your ideal college to pursue further studies. On the other hand, Manipal Jaipur campus is also a reliable and trustworthy institution, but it doesn't boast that much of privileges for skilful students as in Manipal's main campus.
Collaborations with mega-companies
Manipal main campus is quite renowned for its great placement stats in the past decade or so. With incredible results in academics and students being placed at some of the most prolific organizations like Delloite, Infosys, and others. Manipal main campus is certainly one of the best colleges when it comes to successfully engaging students in the nest organizations in the world. Manipal Jaipur campus is gradually striving towards success in this parameter, but it would certainly take time to reach the magnitude of Manipal's main campus as far as the collaborations with national and international organizations are concerned.
Annual packages
Manipal main campus has achieved massive accolades due to it's disciplined and motivated efforts for enhancing the productivity in educational aspects. This has reflected in the massive annual packages that students have received over the years. Students are blessed for their efforts and dedication with more than 20 lakh of annual packages. Manipal Jaipur campus has also shown great results and has churned out decent results as well. But Manipal's main campus is slightly better.
Conclusion
Overall, if you are looking for a great future ahead in engineering aspects, then Manipal's main campus would be the ideal choice, but if you are seeking for great ambience and other interesting fields like humanities or mass communication, then you may opt Manipal Jaipur campus.