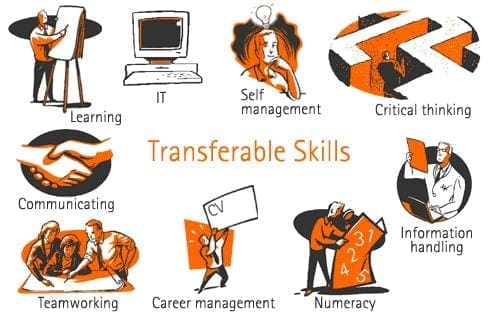 Employability skills that employers look for:
Some skills are highly specific and require specialist training. However, the general skills and abilities those employers look for, usually referred to as employability skills, are those which can be developed in one environment and applied in another in a new context.
Below are examples of some of the key employability skills that employers are looking for:
decision making
problem solving

planning

oral communication

written communication

negotiating

adapting

leadership

business awareness

researching information

flexibility

IT

literacy

time management

numeracy

team working

ability to prioritise
You do not necessarily need all these skills to the same extent – different jobs require particular combinations of skills and abilities and matching your own skills to particular jobs is a part of effective career choice.