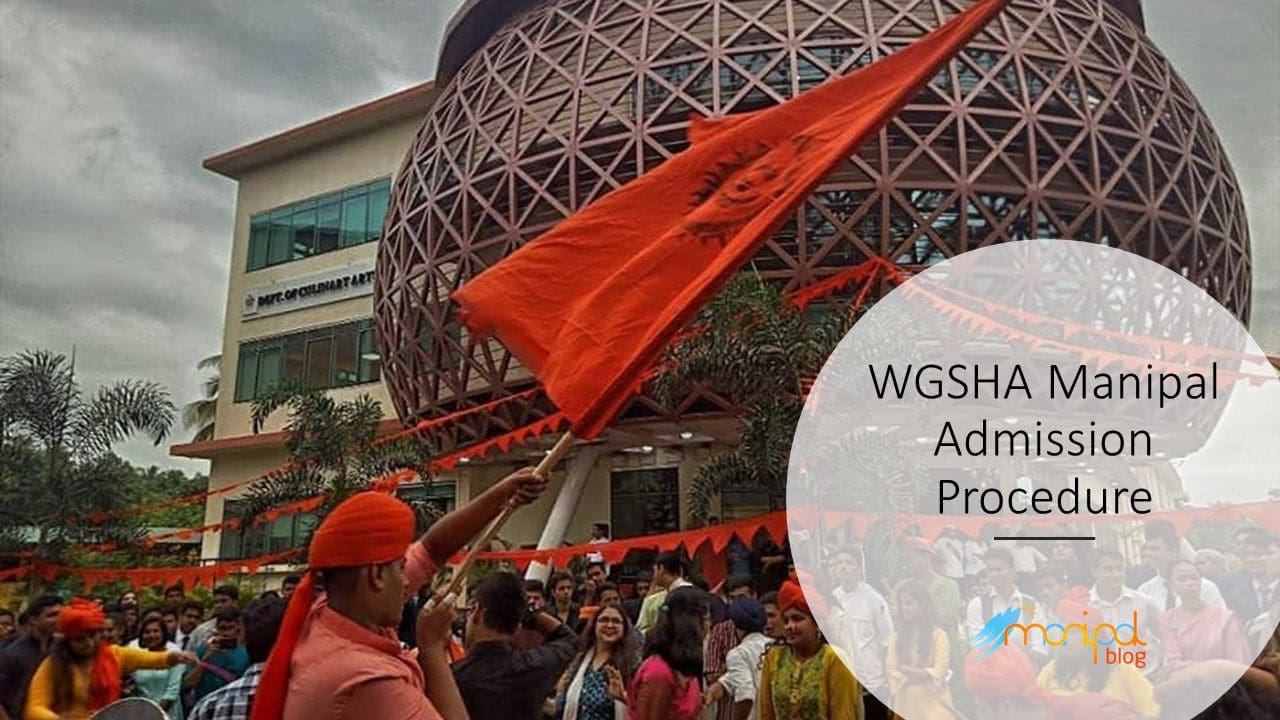 The Welcomgroup Graduate School of Management (WGSHA Manipal) admission is meant for all those students who are seeking a life in the industry of hotel management. It provides a platform for students who have a passion for serving people and want to live a satisfying experience. The institute was established in 1987 and is one of the oldest institutes in the country. It has a variety of courses, like culinary arts, diet planner, event manager, chef, tourism management, catering technology and many more.
In addition to all these courses, the institute even makes sure that the students get to know about the world out there, due to which they also give opportunities such as internships in companies and hotels, where the student can learn about management skills and can develop their personality. Apart from that, WGSHA Manipal admission also gives the students the chance to organize festivals and events occurring at Manipal University so that they would have an idea about how that can manage such things.
WGSHA Manipal Admission

If you are looking for taking admission to WGSHA, then there are specific procedures and eligibility criteria, which you should take care of.
The students should have cleared their 12th examination, or equivalent courses, with at least 45%, for a WGSHA Manipal admission.
Students from other countries should have cleared the American 12th examinations and should have the appropriate documents required
You should qualify for the entrance examination to get admission. The admission will be granted based on the marks that the student has obtained in the test.
You also have to appear for the Department test, which will further decide whether you are eligible for the department that you have chosen
Afterwards, there will be a group discussion, where your ability to manage things and behaviour during the discussion will be marked
After you have crossed all the above stages, you will face a personal interview, where your performance will be graded based on your ability to answer and your attitude towards other people
Courses offered in WGSHA
With a culinary lab of over 12500 square feet area, the WGSHA is one of the largest and promising institutes in India. The course fee for the courses varies according to the department chosen. There are several courses which one can take following a WGSHA Manipal admission. If you are interested in hotel management, then Manipal University offers a Bachelor's course in hotel management, which is for four years and will teach you everything that you should know about being a hotelier.
The next course is BA culinary arts, which focuses on the culinary field and is a three-year course program, where you will learn the art of creating dishes and artistically presenting them. This particular course is the one where you get all the chances to show your creativity.
Next in the line is the MSc dietetics and applied nutrition, which specializes in training the students in proper diet and nutrition and makes them eligible for becoming a nutritionist. If you love to travel and want to help people find their destination, then the MSc in hospitality and tourism management will help you in fulfilling your dream. The tourism course helps you in knowing the art of being a tourist guide, assisting people in identifying the places, and even gives you historical knowledge of the locations. Here, you get paid for travelling, which is quite significant.
Likewise, the university also offers courses on catering technology, event management, cabin crew and many more.
There are different departments made for various departments, and the students even have the opportunity to get internships in leading companies, get a scholarship based on their performance and financial conditions and get to learn from qualified professors.