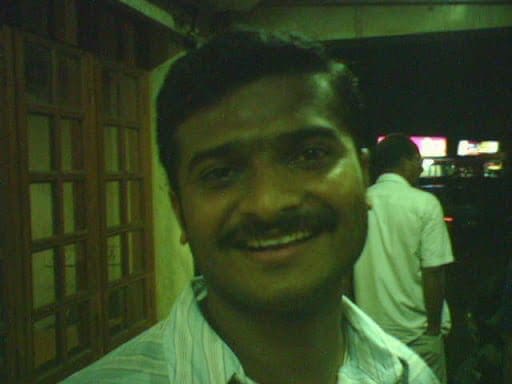 Last week was quite eventful… A good friend who made quite an impression in a very short duration of his stay in Manipal left for Bangalore.
Viru as we fondly called him is an engineer who works for a Bangalore based software firm and had come down to Manipal to help the University guys convert their architectural blueprints into soft copies that they could access online.
He is quite a character, always jovial and friendly.
I have begun to be a regular member of the book nerds who visit the library. Here i am sitting at my favorite place in the libary which gives me a clear picture of what's happening outside.
It is the third floor journal section of our library. And i do study… It's not just for the view 🙂
Another important event of the week was the Medical Council of India visit to the college. As Prabhav mentioned in his post, It was a very tiring day for all the staff and Postgraduates of the college, who were made to wait for hours for their turn to present themselves in front of the MCI team. Sometimes i wonder whether the MCI guys have any sense making us wait for so long and making silly demands.
Worst affected were the poor female postgraduates who have just started their families and had infants at home. I saw one of them breakdown in the Inspection hall waiting for her turn at 10 in the night. She had a small child at home and it was missing her.