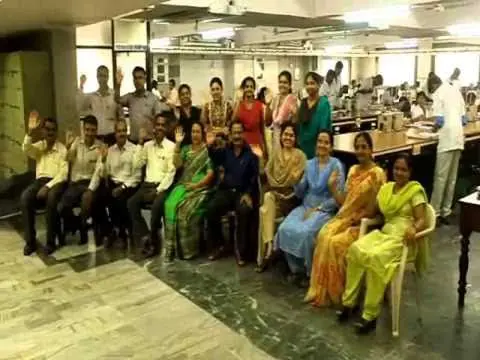 LVC is back, and how! Rohan Joshi of AIB fame made his much-awaited debut in Manipal with Wake & Bake on the 21st of this month!
On speaking with the organizers, we were told, "We received an amazing response from Manipal and both shows were sold out one month prior to the actual performance." Another show at 8:30 was scheduled to accommodate the demand. The slightly delayed start didn't dampen the crowd's spirit by one bit eagerly awaiting MojoRojo's arrival!
The opening sets were performed by Vishal Shivkumar of MIT and Kartik Sadjiv, an alumnus of MIC, household names in the comedy circle in and around Manipal with their fantastic comic timing. This was followed by the performance by the man of the hour, Rohan Joshi. The crowd could be seen hooting, cheering and applauding, not wouldn't stop with it until Joshi had to pacify it with, "Joke toh sun lo, bhai." 
The next hour and a half was a hoot as everyone was clutching their sides amidst peals of laughter emanating at every quip. For Arpita and Vidhisha, MIT Freshmen, first-timers for a comedy show, it was one to remember. "We'd seen him on YouTube but seeing shows live with a hundred other people is a different experience altogether!"
His jokes were about how his transition from a teenager to an 'uncle' and how he wants to stand for the prime minister with #abkibaarchillthefuckout as his motto, resonated with the mostly young college crowd. From roasting a student, Paarth at various points of his act to impart the universal wisdom of "Just because someone is there with you, doesn't mean that they are there WITH you" he made sure the lives of young Engineering boys are looked after well into their graduation day.
All in all, the show was a hit amongst the Manipal students. Joshi finished off with the show by thanking the audience. The tight time constraint stole many of the opportunity of individual pictures with his fans, but  a group picture with personal flashlights lighting up everyone's faces more than made up for it!
The faces were lit, and so was the show!