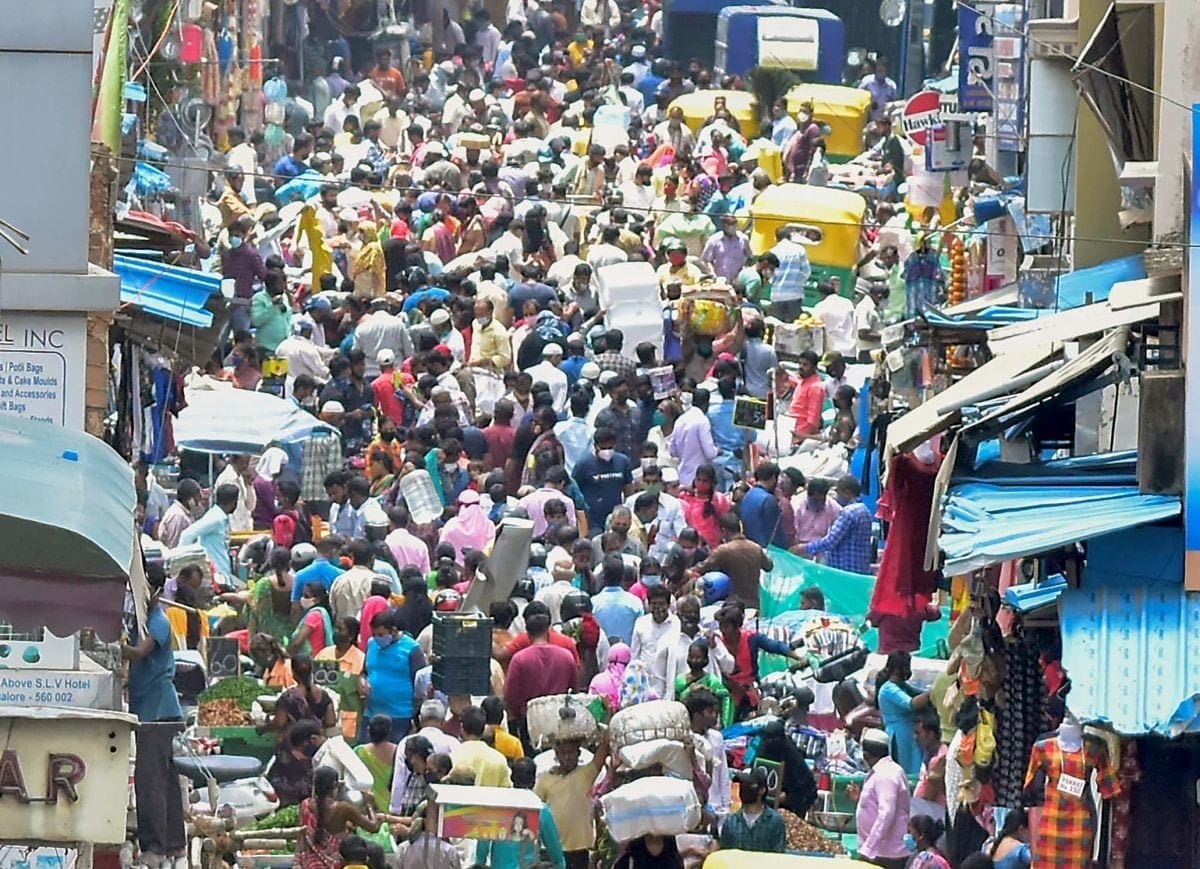 The most populous state in India, Uttar Pradesh, plans to come out with a population control law. The draft law was unveiled by the Uttar Pradesh State Law Commission. (UPSLC) on July 10, 2021, to the public. The Population Bill offers incentives to married couples who bear two children or less. On the other hand, it gives disincentives to those who fail to abide by the proposed two-child policy.
UPSLC states that the conditions are part of the draft titled The Uttar Pradesh Population (Control, Stabilization, and Welfare) Bill, 2021. Moreover, UPSLC has sought comments from the general public on the draft within ten days, i.e., by July 19. After considering the public opinion, the commission will give the Population Bill over to the UP government.
Following are the incentives and disincentives proposed by the new population bill.
Incentives under Population Bill

For couples with two children:
Soft housing loan.
Rebate on charges for utilities like water, electricity, and house, etc.
Government employees will be eligible for two additional increments during the entire service.
Maternity or paternity leave up to 12 months with full salary and allowances.
Free healthcare facility and insurance coverage to the spouse.
For couples with one child: 
Free healthcare facilities and free insurance coverage to the single child till they turn 20.
Preference to a single child for admission in all educational institutions (including IIMs and AIIMS.)
Free education up to graduation level.
Scholarship for higher studies for the girl child.
Preference to a single child for government jobs.
Government employees will be eligible for four additional increments.
Couples who have a single child and live below the poverty line shall additionally be entitled to a one-time payment from the government. They shall be given ₹80,000 if the child is male or ₹1 Lakh if the child is female.
Disincentives under Population Bill

The population bill states that any person having more than two children in Uttar Pradesh after the legislation of the law shall be:
prohibited from benefits of all government-sponsored welfare schemes.
forbidden to contest elections to local bodies.
ineligible to apply for government jobs under the state government.
disqualified to get a promotion in a government job.
limited to only four members per ration card.
excluded from receiving any kind of government subsidy.
The population bill, which comes ahead of the upcoming Assembly elections in Uttar Pradesh, states that it is essential to control and stabilize the population due to inadequate resources in the state. Thus, better facilities can be made available to the public and fasten state development.
The Uttar Pradesh Chief Minister, Adityanath Yogi, was quoted saying:
"Poverty and illiteracy are major factors for population expansion. There is also a lack of awareness about the population in certain communities and we, therefore, need community-centric awareness efforts."
Overpopulation: India's Pressing Concern for Nearly Half-a-Century
In June 2017, the United Nations projected that India's population would escalate to 1.5 billion by 2050. To curb the population growth rate, India has been using sterilization as a method of population control since 1951. According to a 2011 United Nations report, India alone was responsible for 37 percent of the world's female sterilization. Sterilization has yielded positive results, with fertility rates dropping from 3.4 in the 1990s to 2.2 in 2016. However, it has also gotten its share of massive controversies.
Forced Mass Sterilisation Campaign in the 1970s
In the 1970s, mass sterilization was imposed during the Emergency—widely regarded as the darkest period in the post-Independence era. The compulsory sterilization campaign led by Sanjay Gandhi largely targeted civilians from poor, underprivileged lower-income families. There were several reports of government officials dragging and forcing villagers to undergo sterilization. In fact, public servants feared facing salary cuts or losing their jobs if they did not get a target number of people sterilized. The horrific campaign even resulted in thousands of deaths of those who were subjected to botched operations.
Although sterilization had been successfully implemented before for family planning initiatives, forced sterilization drive was nothing but aggressive, gruesome, and violated basic human rights. Subsequently, the government faced backlash and was eventually voted out in the next general elections, although the newly sworn-in government did not last much longer.
Following the Footsteps of China's One-Child Policy
China's one-child policy implemented in 1979 was to ensure that population growth did not overtake economic development. Furthermore, the goal was to alleviate environmental challenges and inequalities caused by a swiftly expanding population. Originally, the one-child policy was set to be a short-term measure and is expected to have avoided up to 400 million births since it was established.
The one-child policy was highly controversial. It was heavily criticized for institutionalizing forced abortions and sterilization of women. In several instances, the Chinese government coerced women to get IUDs and other types of birth control to curtail overpopulation.
Finally, China concluded its one-child policy in 2015 after realizing that numerous Chinese citizens were retiring. The population of youth that was smaller compared to the older generation had started to enter the workforce to provide for the latter's retirement, healthcare, etc. Thus, the rules in the policy were gradually amended to allow more couples matching specific criteria to have a second child, consequently leading to the two-child policy.
Currently, all couples are allowed to have three children under the current three-child policy introduced in June 2021. The goal was to "improve China's population structure, actively respond to the aging population, and preserve the country's human resource advantages," as stated by the Communist Party of China.
Population Control is Not a New Practice
Through the examples mentioned above, we observe that population control is a method that has existed for decades. It was practiced by a few nations such as China and India, two of the most populous countries in the world. Although the new draft law focuses on state-level population control in Uttar Pradesh, it is a much-needed change to improve the state's economic landscape.
Not only it seeks to increase awareness of population control amongst the public, but it is also a step towards reducing poverty and illiteracy, which are two of the main factors of population explosion. Additionally, population control will help conserve natural resources and divert them to places where it is required instead of solely catering to the currently overpopulated state. All in all, it is a reliable measure that will significantly benefit the state, and consequently, the nation.
While discussions around population control policies and reproductive health are pivotal, it's equally crucial to emphasize the accessibility and awareness regarding reproductive healthcare facilities. In various parts of the world, ensuring that individuals have knowledge and options regarding reproductive healthcare is paramount.
For instance, the services provided by Portland abortion clinics encompass not just medical and surgical abortion but also provide comprehensive information, counseling, and aftercare to ensure individuals' mental and physical well-being. Ensuring access to such inclusive and understanding healthcare can be an instrumental step towards empowering individuals to make informed decisions about their bodies and futures.