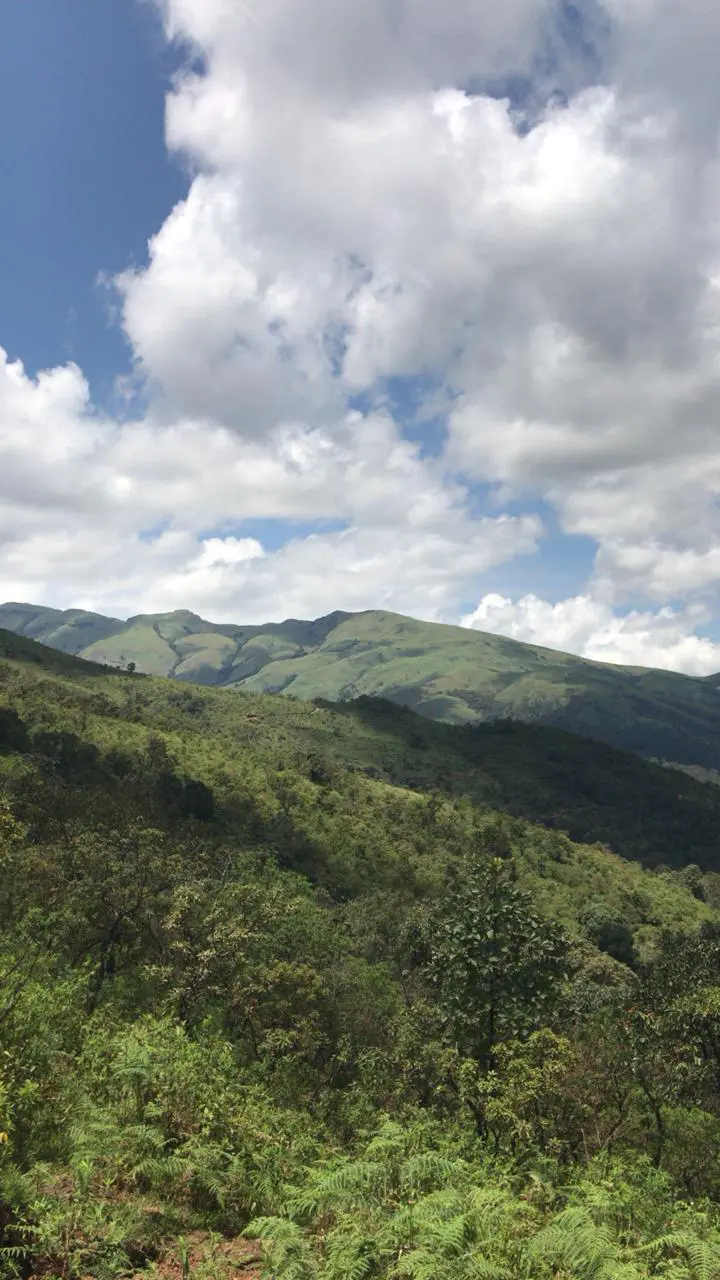 Red-X, Manipal organized a trekking day on the 16th of September at Malnad Woods, Kudremukh. It was a single day event from morning to evening. As usual, like normal trekking prep, we got on the bus at 5:30 in the morning and reached our destination at about 9:45. We stopped over at a guest house where we got our breakfast. This place would also host us for lunch and dinner later in the day.
The guest house is in the middle of a tea garden, full of scenic views. We started our trekking at around 10 to the top of a nearby mountain. It wasn't really that hard to climb, but the distance was good enough. My smartwatch showed that it took me about 17000 steps to finish. We went cutting through a tea garden, a coffee plantation, a small stream, and a lot of shrubs in between. It would not be wrong to say that it seems like you are traveling through 'Middle Earth' from 'Lord of the Rings'.
After a long trek lasting for almost four hours, we had our lunch and then we went to a nearby waterfall, where were encountered by scorpions and a tone of leaches. We painfully struggled with the leaches, as they stuck not only to our socks and shoes but to our feet too.
All and all it was a fun trip and Red-X delivered what was promised, that was a good trekking day. Red-X will be starting short trekking sessions like this on Sundays so if you are interested and don't want to stay in bed on Sunday, you can go.
If you want to see the photos of the trek, click here.