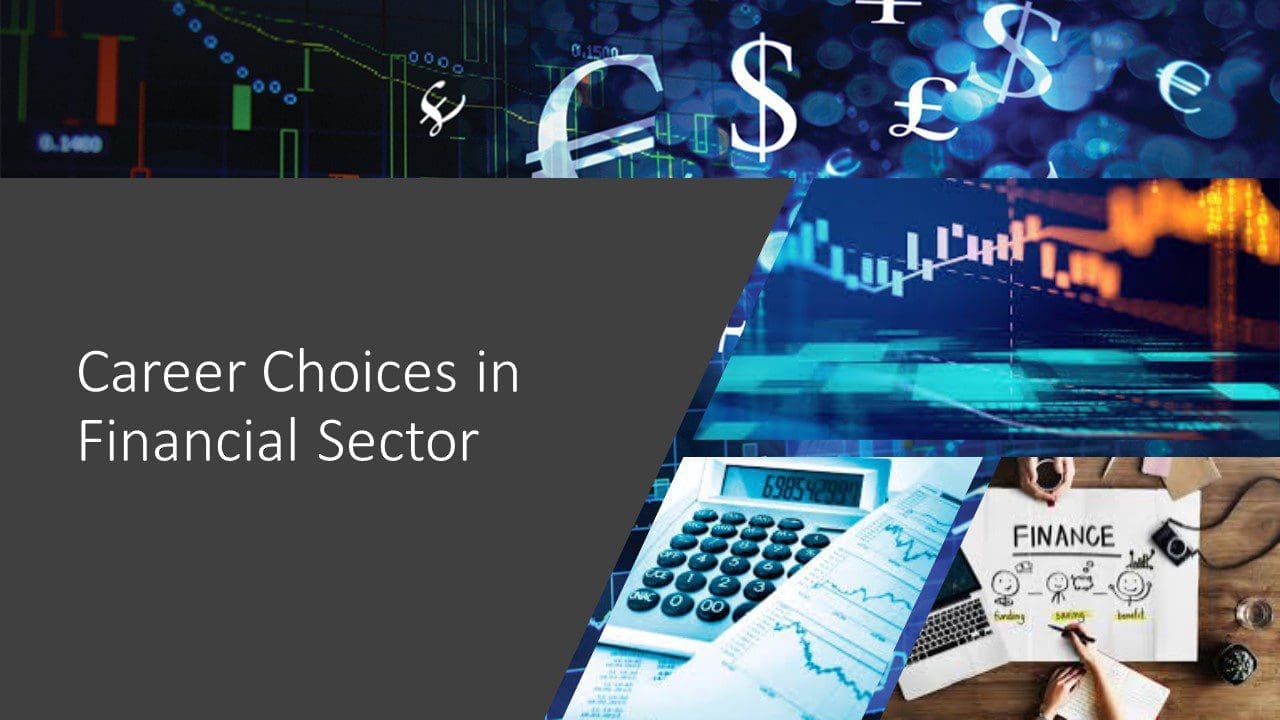 We have several very important decisions to make in our life, that define our future lives and our future state as well as status. One of these decisions is choosing a future career path, which is indeed a very hard choice and requires a lot of time and attention as well as dedication from everyone's side.
The career choice is not easy, especially in the world where the globalization process has started and everything is way more complicated than it used to be several years ago. The career choice also depends on many factors, including the society, the country, or the place you want to be working at.
No matter how the time changes and how fast the changes happen, there are some careers and some fields that never get out of style and never are too old. One of the fields which is always relevant and which is always demanded in the society is finances and financial experts. This is something which we will need all the time does not matter what changes and how changes. People will always be using money, in the paper, coin, or digital version. Thus, people who are experts and professionals in the field are always required and needed.
How big is the field
The financial industry is huge, it is literally one of the biggest industries in the world and it has many branches as well as sub-branches. Moreover, specific sectors also have their own financial departments, which only increases the field and its volume. People with financial backgrounds are required in every single sphere in every single company.
While choosing the financial sector for further operation, it is very important to consider several factors, which contribute to the career choice and to the further success. Despite the constant need for financial specialists, the technologies and the development of the sector has impacted the industry and thus, many branches are simply out of style, yet are replaced with modern alternatives.
This is why it is essential to keep up with the tendencies and keep an eye on the changes and the challenges the modern world offers and prepares for everyone. Some professionals who are related to the industry are not useful anymore, because the technologies and technological advancement offer way more efficient and effective alternatives.
One of the newest and most modern financial branches is forex trading. This is something that came with the development of technologies and modernization of the financial sector. Despite the fact that the forex market is not very young and the financial stocks have been popular for quite a long time now, many people still do not fully understand the sector and more or less underestimate the industry.
Many people link it to illegal activities and also link it to some financial machinations and frauds. Some people also think that it is nothing but investing money for nothing and then placing some positions on the currency fluctuations. For the question of why people mistake forex for gambling, it might be simply because from the side it looks very much like playing roulette and placing bets on red or black.
Why forex is the most relevant career choice
Many institutions and many platforms offer great lectures and courses which shall be able to provide the raiders and the students with sufficient knowledge and information. One of the clearest examples is Axiory, which is a platform dedicated especially for those people who are willing to try themselves in the forex industry, though they are just beginning. The platform gives everyone the opportunity to learn and to practice simultaneously. Moreover, it is important to acknowledge that people without any economic or financial background are very much welcome to try and learn and achieve their set goals.
Generally, people have the nature of following modern trends and tendencies. This is what contributes to the development of society and the development of certain fields as well. Thus, forex trading is one of the clear career choice examples. While there are more and more people involved in trading forex and placing their positions on the fluctuation of different currencies, many people simply do not get it well enough.
Although forex trading is very popular and the number of brokers is increasing constantly, the best traders still turn out to be people with some financial and economic background. This is the most important factor in the development of the industry. People who have any connection or knowledge of economics or finances find forex trading way more effective and way easier. Thus, many traders encourage people to learn at least basic in order to find success in the find.
As the sector is developing rapidly, and there are more and more people involved in forex trading or any other financial activities, have a chance to learn everything which is connected and relevant to the field via several channels and platforms. It is no longer necessary to learn in the university and earn a Bachelor's or Master's degree in order to become a good financial expert or trader.
Besides forex trading and general brokerage companies, there are a number of other financial activities that might be appealing to many people despite the modern technologies and development of the sector. The main focus here is to learn what is important now and to learn new strategies and new ways of approaching any financial subject.
With the development of digital currencies and many digitized financial services, there are people who have to adapt to the new reality and thus use many new opportunities, which is given exactly via the development and modernization of the sector.
One way or another, finances have always been and will always remain one of the most popular industries, and people who are acquainted with different financial fields and services will always be needed and supported by any system or services, one thing is yet to know, whatever career choice you make and whichever path you choose in the huge financial industry, it is important to keep up with the modern demands and thus, create the sufficient modern supply. This is when success in your financial career shall be guaranteed.